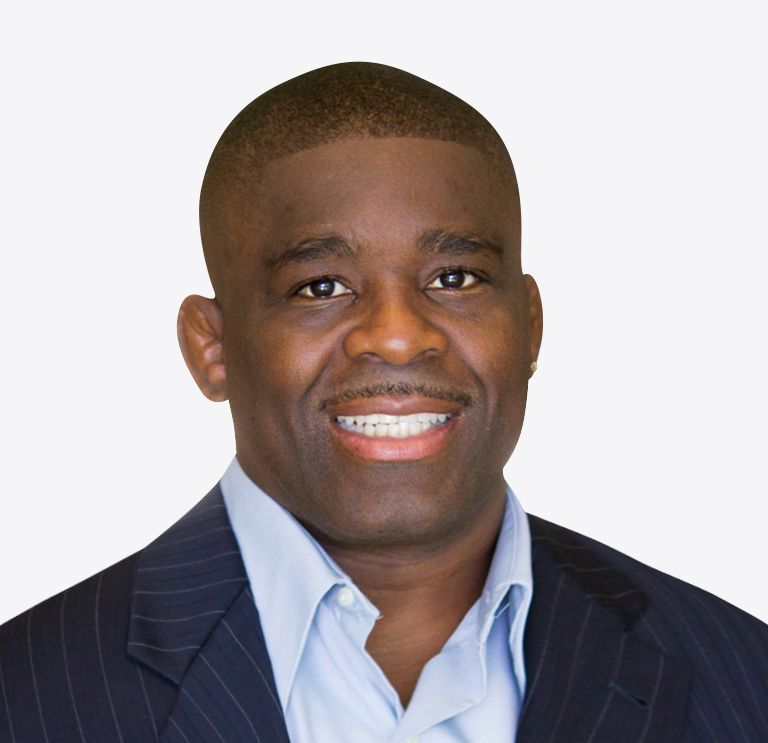 Shawn Charles has over 2 years of experience helping families find independent living, assisted living, and memory care options. He understands the challenges families may face while searching for senior living, and is dedicated to help guide them with compassionate service.
Shawn Charles
5
(7 reviews)
---
Company:
Oasis Senior Advisors
Shawn's Cities:
Apache Jct, AZ, Chandler, AZ, Chandler Hts, AZ, Fountain Hills, AZ, Gilbert, AZ, Higley, AZ, Mesa, AZ, Phoenix, AZ, Scottsdale, AZ
Shawn's Business Address:
4960 S. Gilbert Road, Chandler, 85249, AZ
---
Education
---
Arizona State University
Bachelor of Science (BS), Computer Information Systems
Advisory Work
---
YMCA East Valley
Board Member, 2018
YMCA Ahwatukee
Volunteer, 2018
More About Shawn
Shawn Charles' experience researching the internet and calling various assisted living communities for his mother was frustrating, stressful, and time-consuming. He realized that there had to be more families going through the same scenario he had dealt with, and there had to be a better process. Oasis Senior Advisors is that better process. Everything is done with technology and a personal touch that matches families and seniors with the assisted living communities that fit their specific needs. Oasis Senior Advisors tours all senior living options with families to make sure the right questions are asked and answered, saving families precious time and money. Shawn is excited about this outstanding opportunity to utilize his years of helping families and individuals in order to assist you through this potentially challenging time. If you or a loved one are in need of guidance, insight, and advice to help achieve the best quality of life options, he would be honored to help, as he specializes in senior placement and my goal is to be your free professional senior advisor. Shawn Charles partnered with Seniorly in 2019.
This page was updated on Jun 16, 2022
---
Assisted Living Communities in Chandler, AZ
Brookdale Chandler Ray Road
2800 West Ray Road, Chandler, AZ 85224
Assisted Living
Brookdale Chandler Regional
750 South Pennington Drive, Chandler, AZ 85224
Assisted Living
Located right off the Santan Freeway across the street from the Chandler Regional Medical Center in Chandler, AZ, Brookdale Chandler Regional is an apartment-style assisted living community. Monthly costs start at $4,352 but vary based on requested care services and room options, which include one-bedroom, two-bedroom, and studio apartments. Residents enjoy all-day dining at Brookdale Chandler Reg...
Eternal Spring of Gilbert
940 East Williams Field Rd, Gilbert, AZ 85295
Assisted Living . Memory Care
Brookdale East Arbor
6060 East Arbor Avenue, Mesa, AZ 85206
Assisted Living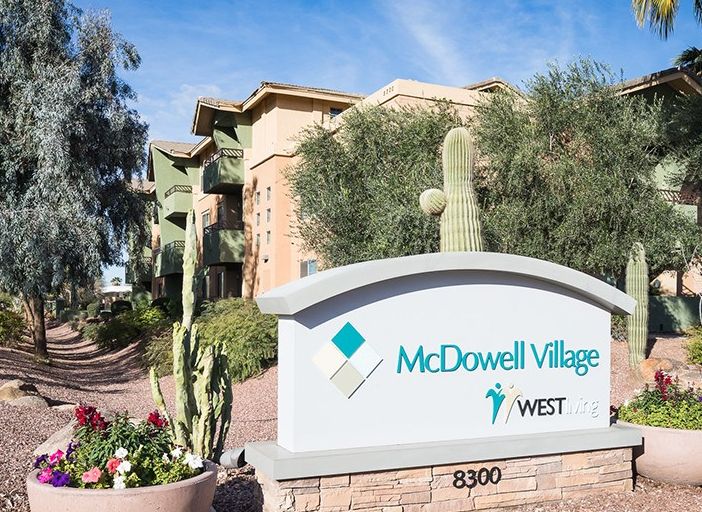 McDowell Village
8300 E McDowell Rd, Scottsdale, AZ 85257
Assisted Living . Independent Living
McDowell Village is a luxury senior living community located in Scottsdale, AZ, that offers independent living and assisted living levels of care. The average cost of $4,150 for assisted living, or $3,300 for independent living, covers a one or two-bedroom living space, an individual care plan, utilities including basic cable TV, housekeeping, laundry, dining, and scheduled transportation. This co...
Broadway Mesa Village
7231 East Broadway Road, Mesa, AZ 85208
Assisted Living . Memory Care
Located just a few blocks from Jefferson Park in sunny Mesa, AZ, Broadway Mesa Village is a luxury independent living, assisted living, and memory care community. Costs start at $2,495 for luxury assisted living and independent living and $4,995 for memory care. However, potential residents should be aware that there is an entry fee. The advantage of choosing Broadway Mesa Village is that they off...
---
Shawn's reviews
5
(7 reviews)
Shawn was WONDERFUL!!! Always answered his phone or text messages right away! Understood when I had to change the times of the appointments. Very knowledgeable about what was available for me and set up 3 different appointments when I was out looking. He is Very polite and wanted to help as much as possible. I would alway go back to him and I have Referred him to every friend I have!
---
Shawn is a great guy to work with! Personable, knowledgeable, sincere, great communicator. Great personality, and great customer service skills. Enjoy my interactions with him.
---
Shawn is compassionate and caring. He listens to the needs of the client and is able to recommend the best facilities for the client. He was great to work with.
---
When we first started out searching for a different location for our mother, I really did not want to use a service. I have dealt with services before, and did not want to go that route. Our family wanted something more and different than what our mother was currently in. Obviously, money is always an issue. After speaking with Shawn, and him listening to what we wanted and did not want, he gave us a wide variety of options. He helped us quickly hone in on what we did not want. Then, the other options rose to the top, and we viewed some places that we would not have otherwise looked at. He did all the communicating, searching, etc. He seems to truly know what the market is, and is always willing to go the extra mile. He is professional, kind, direct, and has the respect of the Facilities that he works with. Shawn truly helped us in catapulting our decision in a different direction that was the BEST fit for our mother. We would certainly recommend him to any family searching for the best place for their loved one. Shawn does not push his idea or ideas on the family, he just directs, suggest and points you in the direction that you communicated to him. He listens with great detail to what your needs and wants are. He really took a great amount of the work from us. It was a heavy weight off our shoulders. If we need his services again, we will certainly call on him.
---
Shawn is very helpful and scheduled a visit to a home we chose. Very skilled and he does the work that we are unable to do. Thank you.
---