Board and care home definition
By Grace Matleich, last updated August 8 2022
Board and care homes, also known as residential care homes, group homes, or adult foster care homes, are a type of assisted living facility that offers personal assistance with basic daily tasks. This small and intimate community allows residents to live in their own private room or share a room with one other resident. They often tend to be set up in a home-like setting in a single-family home with around 6 beds and public areas for everyone to share.
Board and care homes are beneficial for people who need help with typical day-to-day activities but want to maintain their independence, as they can still prepare their own meals and go about their lives as they see fit. Medical care is typically not provided in these communities.
Because of their small size, usually less than 10 occupants, these residential care communities typically enjoy a better staff-to-resident ratio, so residents get more personalized care by staffing. Senior residents choose board and care homes when they want to live in a place that feels like a home rather than a medical care facility. They often find personal freedom and lack of structure appealing. They may be attracted by the personal nature of living in a small house with like-minded people they can get to know well.
Board and care homes also provide housekeeping services such as laundry, cooking, cleaning, shopping for groceries, doing the dishes, and more so residents don't have to worry about doing these types of chores.
In addition, people with dementia, Alzheimer's disease, and depression often choose residential care homes because of the personalized attention and support received from caregivers. Some have called this "The X Factor for Dementia Care."
Start your search for board and care homes
What are the benefits of living in a board and care home?
Residential care homes offer some unique benefits to their residents. With a smaller size and more hands-on approach, these facilities can provide the best of both worlds: they can give each resident one-on-one time while also being large enough for activities with other residents or visitors. Of course, it's not always easy when it comes down to deciding what type of facility is right for your loved ones. We'll go over all the benefits in detail below so you have a better understanding before making that final decision.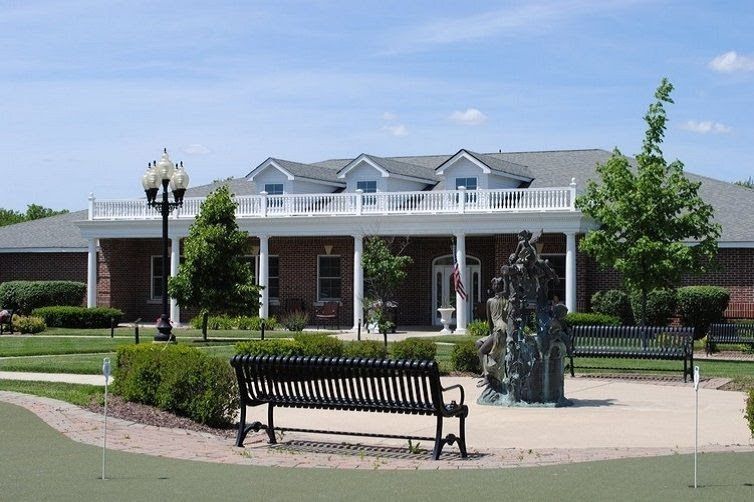 Photo: The Cottages of New Lenox, New Lenox IL
Safety: Since board and care homes have a smaller community with more personalized care it is easier for the employees to spot an emergency. Having extra measures in place such as alarms and alert systems make it safer to live in this community as opposed to aging in place.
Personal Care: Residents in board and care homes receive more one-on-one attention than those at assisted living facilities. Though there are fewer employees, there are also fewer residents. The staff has the opportunity to give each resident even more time and energy because of their smaller workload. This reduces the risk that a health change or illness will go unnoticed.
Family Engagement: Having a more intimate staff size and fewer residents in the home can provide families with easy access to their loved one's care. This direct relationship between family members and managers will allow for peace of mind while ensuring that your parents are being taken good care of as they age.
Independence: Board and care homes provide the independence seniors want while giving them the assistance they need to live their lives on their own terms. Board and care homes are also less restrictive than other types of communities for any resident who wants the freedom to pursue what interests them without feeling like they're limited by day-long activity schedules.
Location: Board and care homes provide an environment that's more welcoming to seniors who are used to living in rural and suburban neighborhoods. Residents of these care homes typically live the lifestyle they're accustomed to, as their surroundings don't feel too foreign compared with what they already know so well.
Transportation: Transportation is always available to and from appointments. Transportation is also available for group outings, social activities, shopping, and religious services.
What services are provided at a board and care home?
The services provided at a board and care home are similar to those provided at an assisted living community, but in a home setting. Staff in a residential care home help with a wide variety of personal services. The owner or manager of the home often lives there with the residents, though there's no requirement for staff to be available to residents 24/7. The exact services can vary, but some of the most common amenities include:
Assistance with the Activities of Daily Living (ADLs). These daily activities may include bathing, dressing, grooming, eating, helping with medical equipment, and transferring, depending on the medical needs of the resident.
Medication Management. Many senior residents have complex medication regimens. Typically, the staff helps with the storage and dispensing of medication, though in some states, the non-certified staff is only allowed to give residents reminders to take their medications.
Meals. Senior residents don't have to prepare their own meals. Most residential care homes are willing and able to accommodate any special dietary needs you or your loved one might have. They often plan menus based on the preferences of the residents.
Social Activities. Board and care homes are far less likely to offer a wide menu of activities than other types of senior living options. They may encourage residents to enjoy movies or games together, or they may take residents to nearby senior centers for activities.
Transportation. Board and care homes typically provide transportation to medical appointments. They may also provide transportation for errands and group outings.
Housekeeping. Included in the monthly cost for room and board is also housekeeping services. These include cleaning both the common areas and residents' private rooms and bathrooms.
In addition, often a staff member will handle all laundry, including linens. Basic supplies, such as toilet paper, are also included, although incontinence supplies may not be.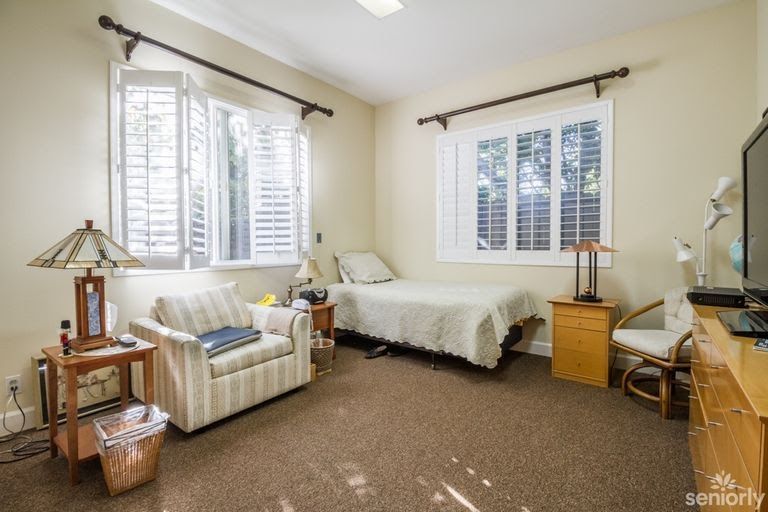 Seniors have many choices when looking at senior living options. There are many questions to be answered and many options to choose from. Take a look at some of the different residences to understand which option is best for you or your loved one.
Both board and care homes and assisted living generally offer everyday activities such as:
Shared rooms
Help with ADLs
Medication management
Meals
Housekeeping
Assisted living generally also offers:
Private rooms
Social activities
Exercise facilities
The services and level of care provided to residents at the board and care homes are very similar to those provided at assisted living communities. The most significant difference between these senior living options is the size of the community. Board and care homes are much smaller than most assisted living facilities, so they appeal to seniors who prefer a cozier, more homelike, and supportive environment that's more relaxed and less structured.
In addition, monthly rent, including care costs, is usually more affordable here than at an assisted living facility. This makes finding long-term care within reach for many seniors. Because of this, board and care homes care for a larger number of Medicaid recipients than assisted living communities do.
Seniors looking for more in the way of amenities and recreational activities are likely to prefer an assisted living community to a board and care home. And seniors who are outgoing and socially inclined may feel constricted in the small, intimate community of a board and care home.
Board and care homes vs. independent living communities
Unlike board and care homes, independent living communities do not typically offer:
Help with ADLs
Medication management
Medical care
Meals
Housekeeping
However, an independent living community does often provide
Exercise facilities
Social activities
Private rooms, apartments, or homes
While both board and care homes and independent living communities foster a sense of independence in their senior residents, most seniors in independent living don't require any help with the activities of daily living (ADLs). Seniors often live in their own apartments in independent living communities, while in board and care homes, they have a private or shared bedroom within a traditional single-family home. Many independent living communities also offer a wide range of activities, unlike board and care homes. One example is a CCRC (continuing care retirement community).
Board and care homes vs. skilled nursing facility/nursing home
Both board and care home and skilled nursing facilities will often provide:
Shared rooms
Help with ADLs
Medication management
Meals
Housekeeping
However, skilled nursing facilities' primary purpose is to provide medical care. In skilled nursing facilities (SNF) senior residents have access to 24/7 medical care, with medical professionals on duty around the clock. These facilities are intended for seniors who need nursing care daily, perhaps while recovering from illness, surgery, or injury.
If a board and care home resident begins to require a higher level of skilled nursing care, they usually transfer to a skilled nursing facility. In some states, arrangements can be made to provide nursing care to residents of board and care homes, sometimes through assisted living programs funded by Medicaid assistance programs or the Veterans Administration.
How much does a board and care home cost?
The monthly fees for a board and care home can run anywhere from $1,500 to $6,000 for your out of pocket care costs. This depends largely on where you live. While areas with a higher cost of living are likely to see higher fees, in general, most costs run between $3,500 and $4,500 per month.
You can reduce those costs a bit by sharing a bedroom with a roommate. As you explore the price of a board and care home note that additional senior care services, such as dementia care or incontinence supplies, can raise the rates.
How do I pay for a board and care home?
Medicaid can help cover the cost of board and care facilities in some states. Medicare does not normally pay for these services, so you'll need to determine if this is available based on your income levels. Some individuals may be able to use their Social Security Income (SSI) funds or retirement savings towards paying for these costs as well. Most seniors are able to pay with their own savings or retirement accounts.
What questions to ask when touring a board and care home
If you're looking for the right board and care home, or even if you're just considering it as a possible senior living option, you probably have a lot of questions. We want to help you answer them. As you research and visit board and care homes in your area, it can be helpful to take along a comprehensive list of questions so you get all the detailed information you need.
Here's a starter list of questions to ask at board and care homes to help you make a wise decision for yourself or your loved one:
How do you handle billing and payment?
What happens if my loved one is unable to pay the fees any given month?
Is your staff permitted to administer medications? Or can they only store them?
How do you handle medical emergencies?
What happens if the care needs of a resident should change?
Are additional services available, or does the resident need to look for a new place to live?
What happens if a resident is unhappy in the board and care home?
Are any upfront fees refunded?
How are residents' care needs assessed?
Who participates in that assessment? Can family be part of any care plan decisions?
What happens if a resident is temporarily hospitalized?
How long have your staff members worked at the board and care home?
What does the home's owner do to retain them?
What training does the staff have? Is ongoing training required?
Are there visiting hours for family and friends? Can family or friends spend the night?
What security measures are in place?
How does the home handle residents with a tendency to wander?
May residents bring their own furniture to the board and care home?
Can the kitchen accommodate special dietary needs?
What would cause you to discharge a resident?
---
Is there medical care at a board and care home?
---
Are board and care homes licensed?
---
What is a residential care home for the elderly?
---
Does insurance pay for board and care?
---
Are pets allowed in board and care homes?
---
What is a care plan in a residential care home?
---
Find board and care homes near you