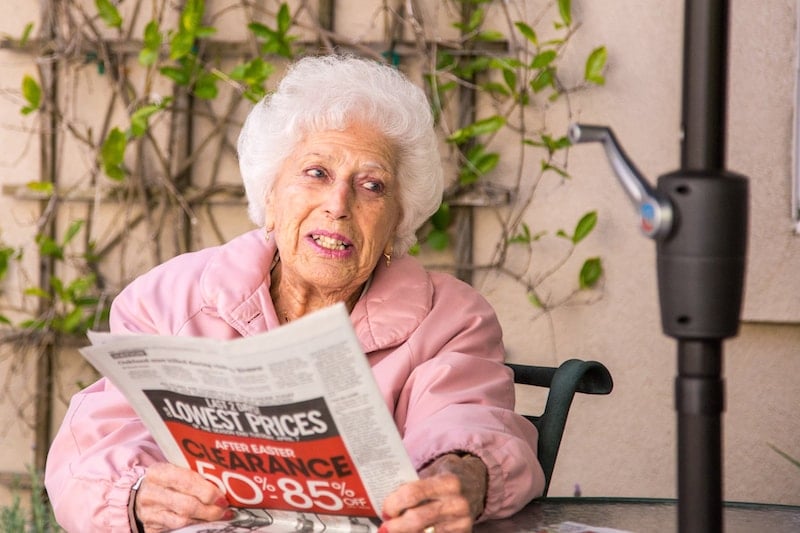 What do these three situations have in common?
1. Aunt Rose takes good care of Uncle Joe, who has some memory issues. But now Aunt Rose wants to visit her sister in Minnesota.
2. Grandma Betty just had pneumonia and will be right as rain in a few weeks, but no one can take time off from work to be with her 24/7.
3. Mom and Dad have been doing fine with some in-home help, but their kitchen is being remodeled and neither of them can stand the construction noise or the smell of paint.
What these three scenarios have in common is this: each of these situations is perfect for short-term care in one of the many nurturing professional senior communities that offer short-term stays.
Short-term care can provide an ideal solution for giving loved ones the right level of care they need for a limited period of time. The amount of time can be as short as a weekend or as long as a month. In fact, sometimes when seniors find out how easy and enjoyable life can be in senior housing communities, short-term stays can have a way of turning into more permanent living situations.
The attractive cheerful environment and professionally prepared meals will make your senior feel like they are on vacation. The supportive professional staff will attend to all their health and wellness needs. Socialization with staff and other residents throughout the day and during activities may prove to be a welcome change of pace for homebound seniors.
Short-term care can include respite care when a caregiver is going to be away for a period of time or simply needs break from caregiving duties. Short-term care can also include a time period when an independent living senior may need extra care during an illness or recovery from an operation.
Many facilities geared for short-term stays may offer nursing and rehabilitation assistance both during an illness and following a hospital release. They can provide care for someone coming directly from a hospital or rehabilitation center. Supervised 24/7 care and medication management are part of the services that can help your loved one achieve optimal recovery. Community staff will interact with your senior's health care professionals to ensure all prescriptions needs are met.
If you know in advance that you will need to arrange short-term care for a loved one who can't be alone while you are away or after a planned surgery, now would be a good time to start looking for assisted living facilities near you that will be the best fit. This is especially important if Alzheimer's/Dementia care is needed. Short-term care stays are popular and subject to availability. The length of short-term stays may be limited to 30 days or a move-in fee may be required.
Seniorly can help you contact individual communities for information on their short-term stay offerings. Amenities and care levels will vary by community, and Seniorly can help you find the one that is right for your unique needs.
Seniorly is your go-to source for information on short-term stays. Visit www.seniorly.com or call us at (415) 570-4370 to speak to one of our family coordinators today!