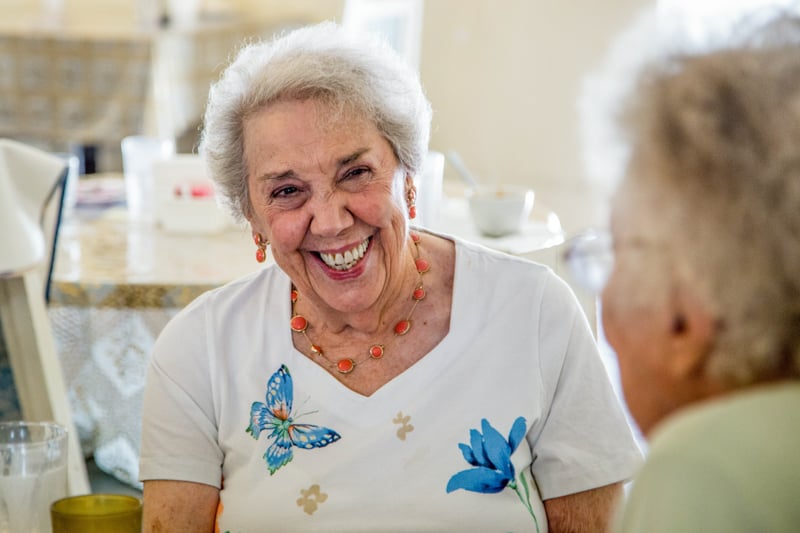 Respite care is an important aspect of elder care. It can assist with short-term care after a hospital stay or after a fall. It can also be a lifesaver for caregivers. It may not be the first thing that comes to mind, but once you do some research and discover the advantages, you may find that it is the perfect option for you and your family.
The research shows that individuals who receive short-term respite care after a hospital stay have a lower rate of return hospital visits within the following 90 days.
When you decide that a short-term respite stay in a specialized community is what you or a loved one needs, Seniorly can help you find the perfect match.
The Seniorly Guide
With a free account at Seniorly, you can search for senior living options simply by filling in your preferred area, who you are searching for, and your preferred move-in time frame.
Once you have established a free account and have entered your personal information, let the site's Carefinder tool guide you through the process of narrowing your options. On Carefinder Page 2, you should choose the "Assisted Living" option and then check the "Short Term Respite Care" box.

On Carefinder Page 4, you will have the option of inputting your maximum budget. Then simply click "View Recommendations."

From here, you will then be directed to the "Profiles" Page, where you will see a list of community options that suit your preferences. You will see your selected filters in red on the top of the left hand column. At that point, you can scroll down to filter by additional items such as Care Services, Other Services, Community Space, Personal Space, Languages, Pet Policies, etc.

To learn more about a particular community, simply click on the photo or community name. You can then view photos or go on a virtual tour of the communities you like. You can also find pricing details, message the communities directly and even save the profiles to review them at a later time.

Seniorly has also made it possible for you to share the communities with others whom you are collaborating with on the search process. Just click the "Share" button and add an email and personal message. This is to ensure you get all the help you need, so that you can make an informed decision when it comes time to choosing a community for your loved one.
Options for all
Short-term care communities offer stays lasting from overnight to several weeks or months. What you choose will be based upon what is best for you or your loved ones. There are also communities that offer specialized care for individuals with dementia or more intensive care needs.
Finding the right short-term care community is an important decision, and we want to be there to make that decision easier for you.

Seniorly is your go-to source for information on short-term stays. Visit Seniorly or call us at (415) 570-4370 to speak with one of our family coordinators today!