Recovery for Seniors After a Heart Attack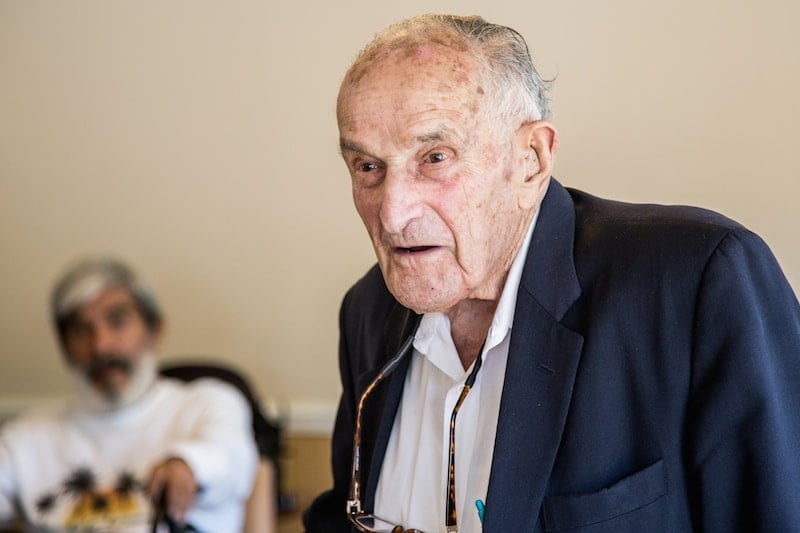 A heart attack can be a terrifying experience for you and your loved one. Fortunately, recent advances in health care have increased the likelihood of recovery and have made it possible to not only survive, but thrive afterwards. Whether they are getting in-home care or at an assisted living communiity, in order to ensure that your loved one enjoys a full life for years to come, it is important to understand some basic ways in which their care will change after a heart attack.
------
Length of Recovery
To begin, understand that the length of their recovery will depend on the severity of the heart attack. Some people may be able to return to their regular activities relatively quickly, while others may require several months of rest. Additional hospital or skilled nursing home care may also be required. In general, elders 65 years and older will take at least eight weeks to recover. If you need to find skilled nursing near you, enter your zip code below.
------
Medicine
After a heart attack, it is essential for caregivers to become as familiar as possible with the medication their parent or loved one is prescribed. These may include statins, ACE inhibitors and beta blockers, as well as common drugs such as aspirin. Make sure that they are taking them regularly as recommended for them by their doctor. It is also smart to educate yourself as much as possible about their side effects, as well as how they will interact with any other medicines or supplements your loved one is taking. Don't hesitate to contact their doctor if you have any questions or concerns.
------
Exercise
You should also make sure that your loved one is getting a healthy amount of exercise. This will not only help make their heart stronger, but can also give them more energy and even improve their emotional well-being. However, be sure to first consult your loved one's physician to see what a healthy and safe level of exercise is for them. Doctors can even do a "stress test" to see what their limit is. Afterwards, you can provide encouragement by offering to exercise with them, or by inviting a friend of theirs to come along.
------
Diet
Following a healthy diet can also reduce the chances of experiencing another heart attack. Make sure your loved is eating food that is low in salt and saturated fats, and that contains plenty of fruits and vegetables, whole grains and lean meats like fish. It can be helpful to search out healthy, low-fat meals that they will want to eat. You can also encourage them to skip the salt and use different spices, such as cilantro or ginger, in order to give their food more flavor.
------
Emotions
Finally, it is normal for elders to feel anxiety after experiencing a heart attack. Spending time in a hospital or skilled nursing home and having to rely on others more can be very stressful. Some may even resent the additional care and resist taking their medicine, exercising and following a healthy diet. Others may become depressed. For these reasons, it is important to keep a close eye on them and reassure your loved one that they will be okay. Make sure to report any severe or prolonged symptoms of depression to their doctor. They may suggest additional medication or lifestyle changes, or even a support group.
------
A Final Note of Care
If you are concerned about being able to provide the right amount of care for a loved one at home following a heart-attack, it may be time to consider a short-term stay in a senior housing community, also known as a "Respite Stay." Community staff can help with care needs, medication management, and encourage your loved one to get involved in senior community activities and events to keep them active and engaged as they recover. Community dining options also provide healthy, nutritious meals to seniors with a variety of health care needs.
Do you need to find senior living community options in your area? Enter your zip code below or call us at (866) 855-4515. We're here for all your senior living needs.
For more articles on senior care, click here.