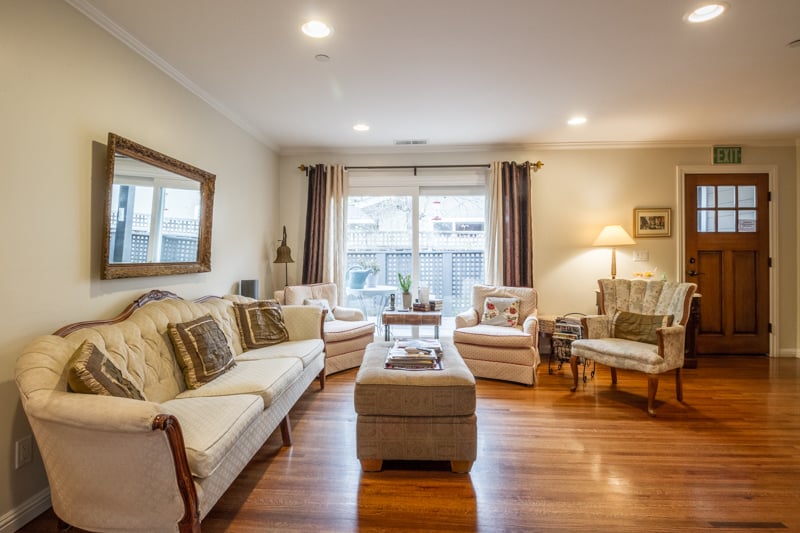 If you're a caregiver for an elderly loved one, you know how stressful life can get. You're often doing double, sometimes triple duty, balancing work, your loved one's care and your own family's needs.
And if your elderly loved one is living somewhere else, it can make things even more complicated. Caregivers often find themselves running between two households, doing errands for both their own family and their loved one, on top of holding down a full-time job.
As a primary caregiver, that makes taking a break and taking care of yourself more important than ever.
In-home respite care
Luckily, if you don't have family to help share the burden, or maybe you all need a break, there is help available.
In-home respite care is a great solution to have in place periodically or as often as you need it. It's the perfect answer a much-needed vacation or regularly scheduled break for caregivers.
Short-term respite care can provide many different services to support family caregivers at home, including:
Bathing and grooming

Dressing

Meal preparation

Housekeeping

Laundry

Companionship and entertainment
If your loved-one requires medical attention and medical monitoring, nursing care is also available in-home on a short-term basis.
Additional benefits of in-home respite care
According to the Caregiver Action Network, more than 65 million people, 29% of the U.S. population, provide care for a chronically ill, disabled, or aged family member or friend during any given year and spend an average of 20 hours per week providing care for their loved one. 14% of caregivers spend 40 hours a week doing the same thing. That's a full-time job itself.
A huge number of Americans are currently taking on the stressful job of caring for an aging loved one, often ignoring their own health in the process. That makes taking advantage of short-term respite care more important than ever.
Even just anticipating respite care can relieve stress and restore energy for a caregiver. And it will not only help your own health, but it will also help your loved one in the long term. Getting short-term respite care means you'll be calmer, less stressed, thinking more clearly and happier overall. That's good for everyone involved, especially your own family. And breaking from the regular, daily routine is proven to be good for the elderly.
Here are just some of the benefits of in-home respite care:
Taking time to do something you enjoy like taking a walk or going to a museum will decrease your heart rate while improving your mood.
Just like your car, our bodies need a battery charge now and then. Taking a break and allowing others to step in gives us time to re-charge.
Sometimes we have to be reminded that we have a right to be happy. Enjoy simple pleasures like a night out with friends.
Social engagement is important for everyone. And there is nothing more isolating than caregiving. Reconnecting with friends and family will help increase your energy and give you a more positive outlook.
For more information on some of the benefits and services in-home care can provide for family caregivers, visit the Seniorly Resource Center.
For a full, comprehensive search for in-home care, short-term respite care in your area, trust Seniorly.com for the most current and up-to-date information. Or start your search today by calling (415) 570-4370 for a free care consultation with our gerontologist.