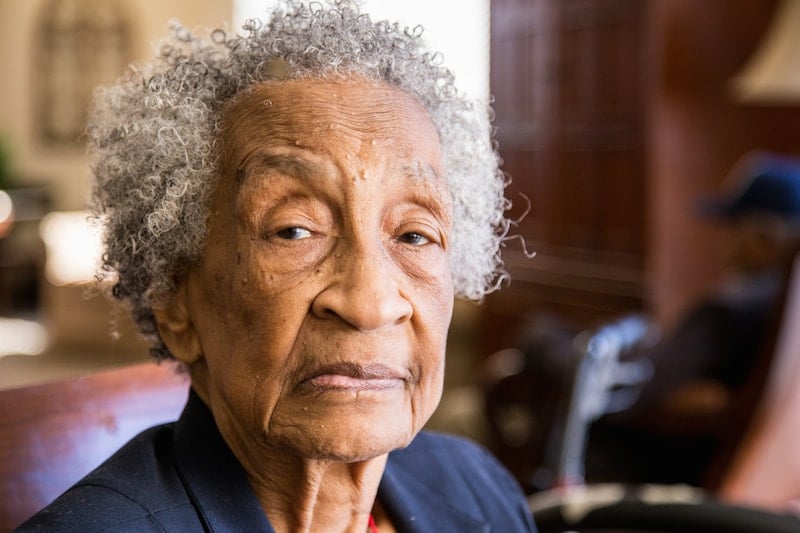 What is Sundowner's Syndrome?
Sundowner's Syndrome is an ailment that affects many older adults in the mid to late stages of Alzheimer's Disease or dementia. It can cause feelings of confusion, agitation, and overwhelming sadness. Most patients experience the most troubling symptoms during the evening and nighttime hours when the sun starts to set; hence the name "Sundowner's Syndrome".
Some doctors believe that Sundowner's Syndrome is a result of overwhelming sensory stimulation during the day, while others suspect that hormones are involved. Disorders such as depression may worsen the symptoms of Sundowner's Syndrome, leading to unbalanced emotional states that affect dementia patients, family members, and dementia caregivers alike.
So how can we help?
It may be wise to limit caffeine intake during the day, so that your elder loved one is ready for sleep when the time comes.

Establishing a bedtime routine may also help alleviate symptoms by making your loved one feel more comfortable and calm in the time before they fall asleep.

Purchase a nightlight to keep your loved one's room somewhat lit as the house gets dark. This can help reduce confusion associated with dementia and make your loved one feel safer in their bedroom.

You can also try surrounding your loved ones with familiar objects before they fall asleep at night. These meaningful objects can help comfort your loved one and connect them to memories that can calm nerves and make them feel more secure in their own skin.

If you are concerned about a loved one and would like a second opinion, talk to a physician about possible underlying conditions that may be affecting sleep patterns and increasing agitation at night.
For any additional questions about Sundowner's Syndrome or other dementia-related symptoms, visit the Seniorly help center to get questions from our industry experts.
Sources:
http://www.mayoclinic.org/diseases-conditions/alzheimers-disease/expert-answers/sundowning/faq-20058511
http://sundownerfacts.com/sundowners-syndrome/
http://www.ncbi.nlm.nih.gov/pmc/articles/PMC3246134/
http://www.parentgiving.com/elder-care/manage-sundowner-syndrome/
http://www.healthline.com/health-slideshow/dementia-sundowning