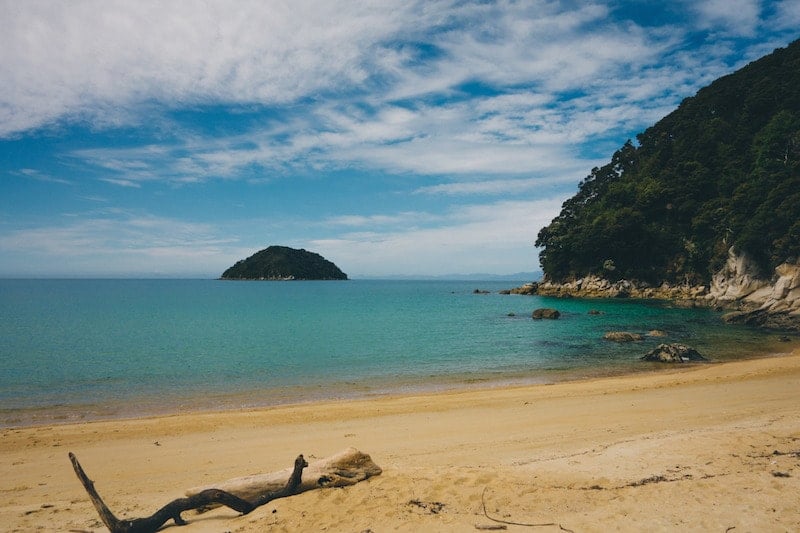 You've worked long and hard for many years. Now it's your turn to explore, travel and go on some adventures. Whether you're single, married, have a traveling companion or not, live alone or in a senior community, there are some great destinations and tours available designed especially for you. So where do you go and where do you start?
Top U.S. Destinations for Seniors
1. Niagara Falls
The magnificence of Niagara Falls cannot be overstated. This breathtaking wonder is located on the border of Canada and the United States. If you're not going by car, the best way to get there is to fly into the Buffalo Niagara International Airport. There is also Amtrak service to the falls.
For the best views and experience, take The Maid of The Mist Boat Tour from the New York side of the falls. If you're feeling adventurous, you may want to check out the Cave of The Winds Tour (with an elevator ride that goes 175 feet down into the Niagara Gorge.) There is also a trolley and bus tour.
2. Branson, Missouri
Branson has become one of the most popular destinations for seniors, especially if you're active. Golf, museums, shopping, live shows and music are just some of the many activities you'll enjoy. Recently given the title "Live Music Show Capital of the World", Branson is the best Las Vegas alternative. It is also much quieter and more affordable.
This website is a great place to start for some great discounts and where to stay in Branson.
3. Alaska
Alaska's breathtaking scenery with over 100,000 glaciers, wildlife, and 17 of America's 20 highest mountain peaks, make it one of the most popular travel destinations for seniors.
One of the best ways to see this majestic state is hopping a cruise from Seattle, Washington. For seniors, there are endless websites and deals to be found. To find exactly what you're looking for in a cruise at a great price, check out this article on Cruise Critic.
If cruising is not for you, there are many other options for exploring Alaska.
Alaska Marine Highway System

If you're adventurous and want to bring your own car, you can drive to Bellingham, Washington and board a ferry for various destinations in Alaska. The Alaska Ferry System is an affordable alternative to a cruise. Discounts are available for seniors and side trips in many port cities are available as well.

Alaska Railroad Corporation

Seeing Alaska by rail

is a real treat. And if you're 65 or older you can travel at half fares during off-season months. Watch the scenery from a train picture window while in the comfort of your forward-facing reclining seat.
4. Florida
For consistently warm weather you just can't beat the state of Florida. And while just soaking up the sun is always an option, Florida isn't just for shuffleboard anymore. More and more companies and resorts are catering to active seniors. For a great overview of what's available and where to begin, check out this website "Senior Havens and Hideaways".
5. Colonial Williamsburg, Virginia
Once the capital of Virginia (1699-1780), Colonial Williamsburg is now one of the best destinations for seniors on a budget to visit. Today you can visit the museums, homes, shops and churches that George Washington, Patrick Henry and Thomas Jefferson once wandered into. You can even watch craftsmen weave cloth, make wheels and shape silver into jewelry and utensils.
To learn more about activities, tickets and packages, go to http://www.history.org/
6. Hawaii
It's hard for anyone to resist the beauty of Hawaii. These days, more seniors than ever are heading to the islands for a well- deserved vacation.
The good news is there are discounts and special packages designed specifically for you. Like tours at a gentle pace allowing you to see the best of this tropical paradise. Enjoy learning about volcanoes and natural wonders as well as touring Pearl Harbor with a visit to the USS Arizona Memorial.
Check out some of the best senior tours in Hawaii with these affordable options.
Touring With Disabilities
If mobility is an issue, there are tours designed just for you. At disabledtravelers.com, you'll find tours throughout the U.S and Europe specifically for seniors who are disabled in some way.
You'll find many destinations and experiences to choose from. Like trips to national parks, major cites, cruises, train travel and even scuba diving vacations!
For more information on senior living during the golden years, visit the Seniorly Resource Center and search by topic or keyword.