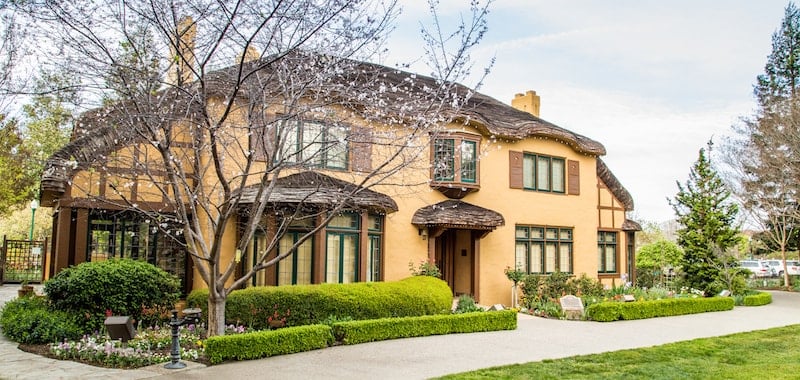 The late seventies was a time when this nation began experiencing a shift in senior care. Nursing homes were seen as sterile institutions spurring the industry to create more options to better reflect seniors' needs. From the mid eighties to early nineties, approximately four types of assisted living options became available: a hybrid of both nursing care and more home-like facilities, a resort-like setting specifically for seniors, a healthcare based model and straight housing.

Today, with an explosion of the baby-boomer generation now entering their golden years, assisted living is one of the fastest growing long-term solutions.
There are many upsides to living in a senior assisted living community. Aside from the fact that you're amongst your peers in an active environment, there are other benefits such as having the freedom to live a fulfilling and stress-free existence with health care, social and recreational services at your fingertips.
Quick Facts About Assisted Living
Most assisted living communities offer central dining, exercise programs, housekeeping services, transportation options and care supervision.

Assisted living residents typically live in their own private or semiprivate apartments depending on their preference.

Care needs for assisted living residents are assessed regularly in case there is a change that requires staff notification.

Assisted living communities feature activities schedules filled with events to suit a variety of preferences.

Families are encouraged to visit assisted living communities where their loved ones are residing. Loved ones are invited to special events and holiday parties designed for community residents.

Despite the praises being sung as a Shangri-La for the aging, coming to terms with assisted living, retirement, and growing older is still a tough reality to face.
One gentleman who ran his own very successful insurance business for years was suddenly struck with Parkinson's disease, forcing him to pack up and move to an assisted living center in 2002, which was a difficult transition. More recently he relocated to another community.

His condition requires several hours of help from aids every day, but when asked if he's happy with his living arrangements, he says it's pretty close to perfection.

After moving to his new home, he noticed it's the small things, he says, that make aging in a senior living facility tolerable, if not enjoyable that he was missing in his previous home. Conversation is very important, and not just small talk. Genuine interest in one's life and passions is more significant than realized. Responsibilities are also crucial. This helps residents exist outside of themselves. It allows them to contribute to the community as a whole.

Another gentleman who first moved to an assisted living facility in his fifties due to early onset of Parkinson's is now living in his second community. He describes it as attractive, clean and runs like a well oiled machine. The food is high quality and abundant. But, the most important aspect of being in such a community is not being alone.

One of the biggest impacts on a senior's life is socialization. Senior citizens are prone to loneliness because their health conditions and physical limitations isolate them. However, assisted living facilities create a sense of belonging.

A Gallop Poll shows there is a clear link between happiness and socialization. In fact, seniors who spend at least three hours daily socializing are more likely than their peers to report happiness.

Happiness also comes from a supportive and compassionate staff, independence and affordability. In many ways it's like a marriage. There are many choices, more now than ever, and so when selecting the right home for you or your loved one, care, patience and research should be the number one priority.
If your family decides that assisted living may be the best option for your aging loved ones, consider starting your search on Seniorly.com. Our website features hundreds of assisted living options throughout California, and our filters make it possible to narrow the search by features like dining services, pet-friendly options and living spaces. Get started today on www.seniorly.com or call us at (415)-570-4370 to schedule a free consultation with our gerontologist!