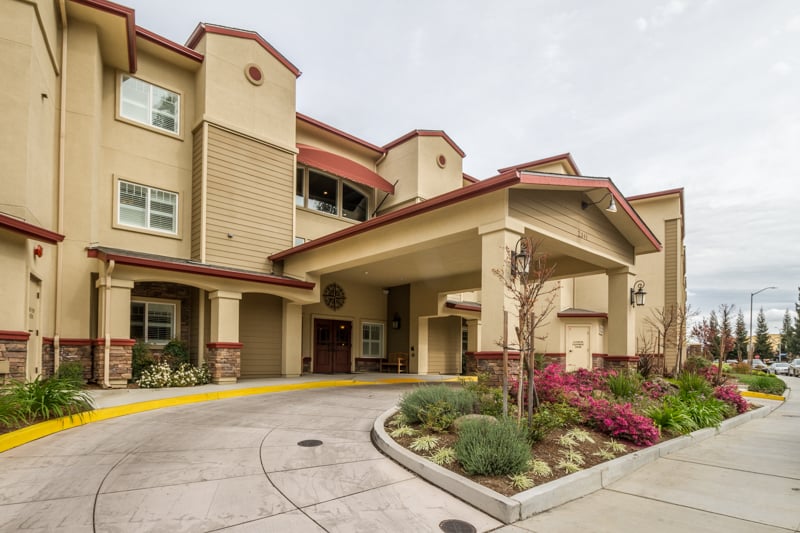 Time to put on your detective hat and get out the magnifying glass….you're going on a senior housing tour!
Believe it or not, every speck of dirt, every hinge and every smiling face that greets you, is an important sign when choosing a senior community.
As you're well aware, it's a major transition from a traditional living situation to assisted and or community living. Often, you or your loved one is going from a much smaller number of people under one roof to an entire community. It's an unfamiliar place with unfamiliar people…and it can be an entirely new lifestyle to the one you're used to. Below are some helpful tips on what you should be paying close attention to when taking a senior housing tour:
Location, location, location. Like any other type of real estate, a senior living center should be in a safe, convenient neighborhood. As near to things like emergency facilities, parks and shopping, as much as possible. You'll also want to consider how close it is to family and friends who will visit.

Appearance. What does the facility look like? If it were a hotel, would you stay there? Upkeep of a property on the outside says a lot about what's on the inside. Pay close attention to details like landscaping, general building maintenance, and cleanliness. What do the employees look like? Are they professional? Are they focused on the client or on themselves? A bad sign is seeing employees only engaged with each other or on their phones. This is a good indicator as to how easily they can be reached in the event of an emergency.

Cleanliness. Like any well-run hotel, a clean environment at a senior community is conducive to healthy living. Keep in mind that you or your elderly loved ones are more susceptible to germs and are at a greater risk of falling ill because of weaker immune systems. And, because of the nature of the facility, there will inevitably be residents who are ill and can potentially spread viruses, etc. Be sure to check the surfaces, look at the floors and carpeting. Does it smell fresh? These are all good indicators that the residence is run with the highest standards.

Staff friendliness. We touched on their outward, physical appearance, which should evoke professionalism and cleanliness. But, how engaged are they with their residents? It sometimes takes patience to work with senior adults, so being in tune with their needs and remaining respectful is extremely important. Take note of how attentive they are to their residents in different settings throughout the community.

Activities. Find out what kind of daily activities are available to the residents. Try to observe their offerings, which could be anything from a fitness class to a musical performance. Are the housing directors open to suggestions or are they rigid and routine in their scheduling?

Food. A major sticking point with any kind of community-based living facility is food. While you're there, be sure to try a meal to see first-hand what they offer (i.e. fresh ingredients, a wide variety of options, accommodating to specific diets, and nutritious well-balanced meals).
Finally, don't hesitate to ask questions. If a senior care center director takes issue with your inquiries or views them as prying or too direct, then that is not the place for you or your family.
Remember, this is potentially you or your loved one's next home and they deserve the best and a place where they can live in dignity. It's the duty of the community to ensure a comfortable, clean and pleasant senior living experience.

Seniorly is the trusted resource for comprehensive information on all things senior living. Visit www.seniorly.com or call us at (415) 570-4370 for a free consultation with our on-staff gerontologist today.