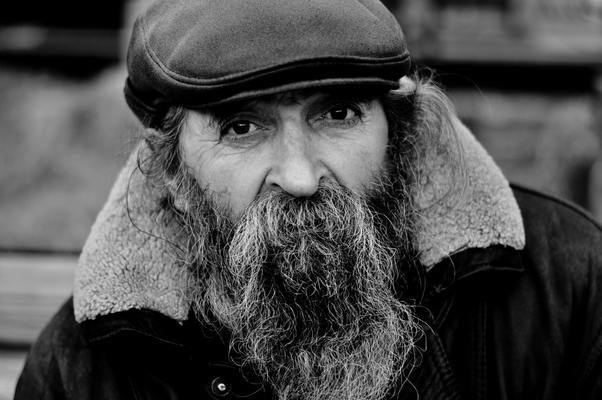 You first notice that they forgot to show up for an appointment. Then a bill goes unpaid. The simplest task like turning on the television alludes your loved one and, after a while, they begin to withdraw from family and friends as once-favorite hobbies, sports, and social activities become more and more difficult. These are all potential signs of early onset Alzheimer's Disease. But how do you know when symptoms are severe enough that your loved one should stop living alone? Is there an exact moment to determine when should someone with Alzheimer's go into care?
Alzheimer's is a progressive disease that destroys memory and other important mental functions. It's the sixth leading cause of death in the United States. According to Alzheimer's Association, more than five million Americans are living with the disease. That number could rise to 16 million by 2050.
While there is no cure for Alzheimer's Disease, drug and non-drug treatment can alleviate symptoms for better cognitive and behavioral functioning. However, families whose loved ones have been diagnosed understand that symptoms will eventually worsen rendering the need for full time care.
How do you know when they've reached the end of an independent lifestyle? Here are 4 signs that it's time to provide assisted living, whether it's in your own home or in a long-term care facility.
1. Changes in "The Everyday"
The most common tell-tale signs include drastic changes in everyday functioning. Communication can reveal a lot about the progression of the disease. For instance, conversations become short or non-existent. You or friends begin receiving calls at odd hours. You notice they find it difficult to search for the right words or use familiar words repeatedly or begin using gestures rather than verbal expression
2. Changes in "The Self"
Is your loved one remembering to bathe themselves regularly? Is there an unexplained weight loss or gain? This may indicate that they have forgotten to eat or forget they already ate and are constantly feeding themselves. Are they dressing appropriately for the weather and getting a proper night's sleep? Confusing the hours of the day can be symptomatic of what's called, 'sundowning,' and tend to fuel unhealthy isolation.
3. Changes in "The Home"
Here is a checklist of the first things in the home of an Alzheimer patient to pay attention to:
The thermostat. Some Alzheimer's and dementia patients experience symptoms suggesting an altered processing of pain and temperature while others experience a drop in their body temperature. This will often be reflected in how your loved one uses the thermostat or other home-comfort device.
The kitchen. Is it unkempt or have an unpleasant smell? Is the refrigerator full of expired or spoiled food, or even completely empty? Do you see any melted pots or pans with burned bottoms? Not only are these examples unsanitary, they are warning signs of potentially dangerous or life-threatening instances.
The floors. Are there spills that haven't been mopped up?
The mail. Are there piles of unopened mail or untouched newspapers? Unopened bills and notices can have a more significant impact when services begin shutting off due to non-payment.
4. Changes in "The Wandering"
Wandering is a very common, but frightening occurrence at certain stages of the disease. Six out of 10 Alzheimer's and dementia patients can forget their name or address, and can become disoriented, even in familiar places. But, by creating a daily plan and monitoring their whereabouts, you can better control and protect your loved one from wandering and getting lost.
What do you do when the above Alzheimer's checklist points towards a loss of independence? No solution is one size fits all. Depending on the severity of symptoms, families can decide between several options that fit their lifestyle and needs. While many people care for their family members at home, there are reputable services that offer a blend of at-home care and a day-care type of settings to keep them engaged while their full-time caregivers work or raise a family. Another option many families utilize is moving their loved one to a nearby assisted living or memory care community. For more information on this subject, visit our pages on assisted living and memory care.
To review more articles on Alzheimer, memory care and dementia, click on this link.
RESOURCES:
https://www.alz.org/10-signs-symptoms-alzheimers-dementia.asp
https://www.ncbi.nlm.nih.gov/pmc/articles/PMC4620514/
Article written by Leyla Gulen. Leyla is a graduate of the University of Southern California's Annenberg School with a bachelor's degree in Print Journalism. She's worked in print, radio, and television as a reporter and anchor in Los Angeles, San Francisco and Charleston, South Carolina. In her spare time, her passion is to travel and explore different cultures.
Photo by Alex from Pexels https://www.pexels.com/photo/aged-beard-black-and-white-black-and-white-615482/