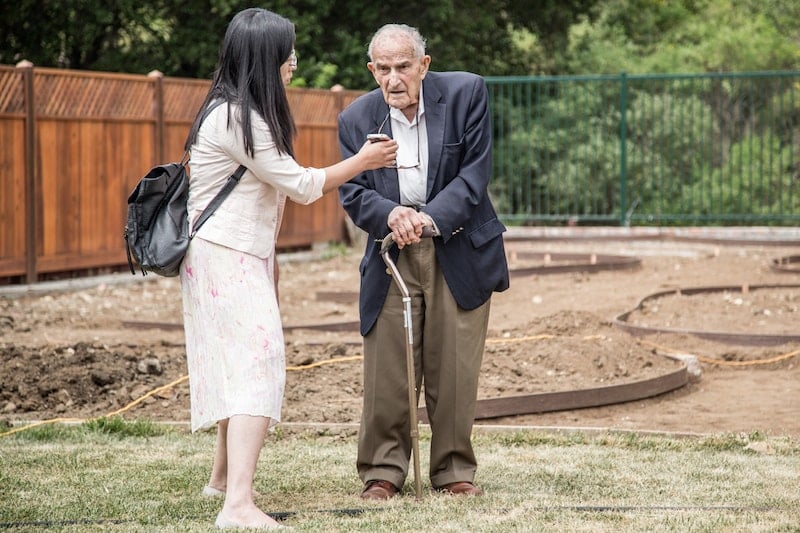 Unfortunately, isolation is a problem that plagues many of our elders. As they grow older, it can become more difficult to leave their home to visit friends and family or to take part in activities that they once enjoyed. For many, assisted living communities and short-term stays can relieve their isolation and give them the love and attention they need. However, there are also many other elders either unwilling or unable to do this, and who often suffer from loneliness as a result.
It is these people who Little Brothers – Friends of the Elderly seek to serve. Through a mixture of advocacy and companionship, their mission is to reach out to the thousands of elderly living alone. Their staff of volunteers provides services to isolated elders, such as escorted medical visits and holiday events, that would otherwise be unavailable to them. Most importantly, they give support and companionship to a population that needs it the most.
History
Little Brothers – Friends of the Elderly began in France, shortly after World War II, when a nobleman named Armand Marquiset founded a group called the "Little Brothers of the Poor" in order to assist the disadvantaged and destitute. Since many elders had lost their families in the war, he soon realized that the they were often the ones most in need, and he started visiting them regularly to deliver them meals and relieve their loneliness.
His model attracted followers throughout France, and eventually spread around the world. In 1959, the first American chapter opened in Chicago, which was soon followed by several more. Today, Little Brothers – Friends of the Elderly exists in seven U.S. cities and nine different countries. They currently have 21,000 volunteers and serve the needs of over 52,000 elders.
Their Work
Despite their long history, the work of Little Brothers – Friends of the Elderly is more urgent than ever. In the U.S., individuals over the age of 65 make up one of the fastest growing demographics — they will comprise a full 20 percent of the population by 2040. Tragically, many of these people may not be able to leave their homes or apartments, or may lack a network of family or friends they can count on for support. The isolation this creates can harm them even more.
To combat this, the volunteers of Little Brothers – Friends of the Elderly visit elders at their homes, sit and talk with them, take them to parks and museums and on other excursions, and form lasting relationships. In addition, they escort them to medical appointments, regularly call to check in on them and organize social functions so that they can meet others their own age.
Their programs reach elders from many different backgrounds and nationalities, and are open to everyone regardless of mental health or physical condition, financial means, sexual orientation or race. Everything they do is funded by donations and comes at no charge.
If you're interested in supporting Little Brothers – Friends of the Elderly, either through a donation or by volunteering in San Francisco, visit their website to see what opportunities are available.

Likewise, if you'd like to know about similar organizations in the San Francisco Bay Area, or want to learn about how you can find a supportive home for your loved one, feel free to contact us. Visit www.seniorly.com or reach us by email at ask@seniorly.com. We're happy to help!