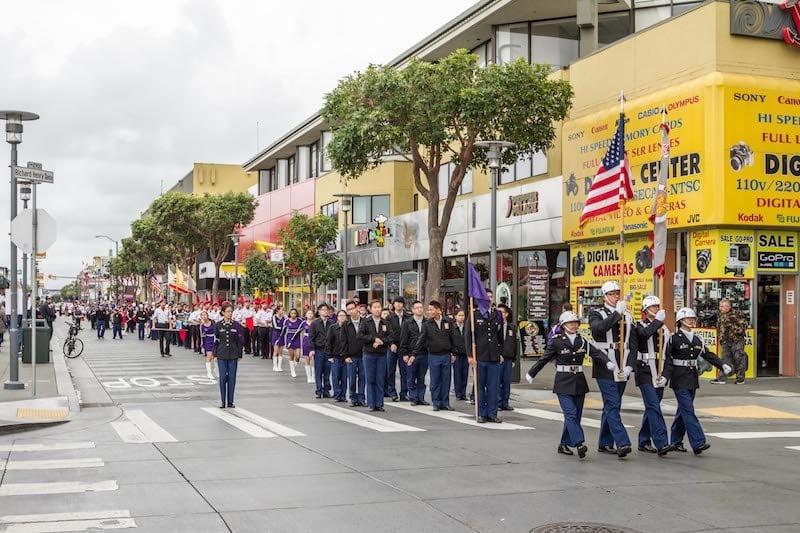 Attend a Local Parade
Whether you live in Washington D.C. or San Francisco, California, there is bound to be a local Veterans Day parade happening in your area. You can visit this page to search for events by state. Get dressed up in your most patriotic outfit and bring the whole family along to watch the parade! The men and women in uniform will be proud to see so many people out supporting them this Veterans Day.
Run a Charity Race
Another way to raise money and show your support for our country's veterans is to participate in a 5k charity race. These are generally very family-friendly events with ways for everyone to get involved, whether you're running, volunteering or just cheering someone on from the sidelines.
Check out this heartwarming video to see how much our veterans really appreciate your support. Small acts of kindness can mean so much on this special holiday. So get out there and get involved this Veteran's Day, and get some great exercise while you're at it!
Visit Elderly Veterans at a Community
Socialization is extremely important to senior citizens, especially during the holidays. This Veterans Day, visit a local nursing home or elder care community just to sit and talk with a resident for a little while. Older veterans are often willing to share stories about their experiences in service, as well as answer any questions you might have. Here are a few sample questions to ask if you're unsure where to start:
-Why did you pick the service branch you joined?
-Were you awarded any medals? How did you get them?
-What did you do when on leave?
-Where did you travel while in the service?
-Did you make any close friendships while in the service? Did you continue any of those relationships?
-Did you join a veterans organization?
Many elderly veterans will be grateful for the chance to talk about their service; they are proud to have served their country and will feel appreciated when you want to learn more. Spending a little bit of quality time can go a long way toward making someone's day. Look on VolunteerMatch to find elderly volunteer opportunities at communities in your area.
Donate to a Veterans Fund
The National Veterans Services Fund is dedicated to helping U.S. veterans and their families. With the money collected from generous donations, NVSF has been able to provide wheelchairs, scooters, ramps and other helpful technology for disabled veterans. They have also helped pay utility bills and deposits for veterans who are in danger of becoming homeless. They have even provided gift cards to families in need, as well as temporary housing, dentures, snow tires, and more. They have even paid veterinary bills for veteran companion animals!
One of the main goals of the NVSF is to direct veterans in need to services that help them navigate the VA system, which can be overwhelming and complicated. Seniorly aims to make the process of finding benefits easier, by providing valuable content that simplifies the process.
The Wounded Warriors Project also strives to honor and protect wounded U.S. veterans. This organization "takes a holistic approach when serving warriors and their families to nurture the mind and body, and encourage economic empowerment and engagement. Through a high-touch and interactive approach, WWP hopes to foster the most successful, well-adjusted generation of wounded service members in our nation's history." By becoming a WWP supporter, you are given the opportunity to host your own fundraising campaign or participate in charity events. It's so important for us to give back to the people who fight to protect us.
United States veterans are brave and selfless, always willing to stand up for our country when we need them the most. This Veterans Day, let's show them our appreciation by donating to a worthy cause. Because all veterans deserve to feel welcome and supported when they return home.
Sources:
https://www.vetfriends.com/parades/
http://www.woundedwarriorproject.org/
http://www.volunteermatch.org/
http://abcnews.go.com/GMA/video/charity-runners-95-year-veteran-onlooker-22769314