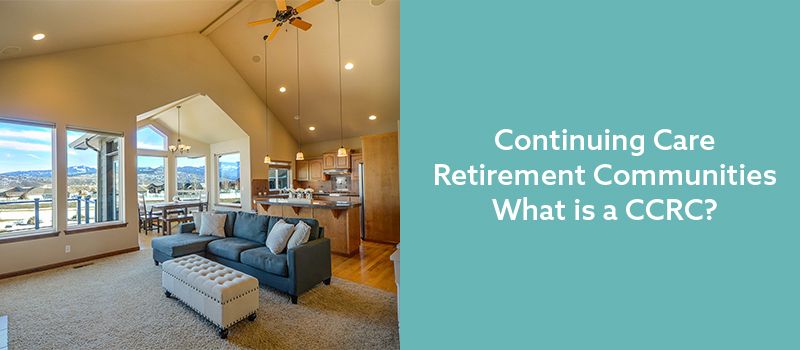 What are continuing care retirement communities (CCRC) and why are they so popular among aging adults?
Continuing care retirement communities (CCRC) are an excellent senior living option that allows residents to adjust their level of care as they age. CCRCs are retirement communities that provide accommodations for independent living as well as assisted living. CCRCs provide options for seniors to "age in place" comfortably and securely knowing their medical needs will be taken care of if anything changes.
Typically, once seniors decide to live in a retirement community, their health will inevitably go through further changes as they continue to age. This can potentially pose some difficulty in maintaining a certain lifestyle. It can also prompt a perpetual uprooting of one's life from retirement community to assisted living to nursing home, creating an unsettled and depressing situation.
That's why continuing care retirement communities are becoming so popular - they provide residential housing (condos, apartments or single family homes) for aging adults to stay in the same home as they age, providing a continuum of care regardless of their independence or level of care.
Seniors buy into the CCRC with entrance fees and pay for monthly services, which can adjust based upon medical or skilled nursing needs.
Continuing care retirement communities offer the freedom of living in one place for the rest of one's life while providing all the necessary help and care a senior citizen will need as they continue to get older.
Let's look at the benefits and details of buying into a CCRC to help determine if a continuing care retirement community is right for you.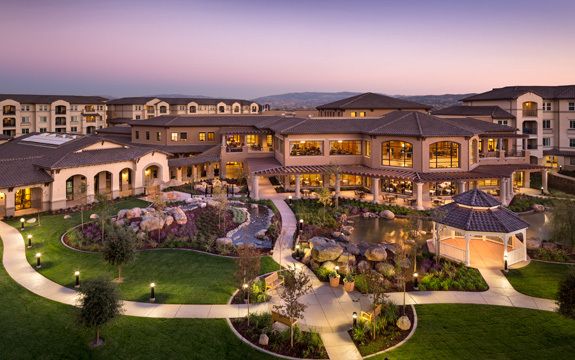 Benefits of living in a CCRC
Generally, a CCRC guarantees lifetime housing and social and recreational activities in addition to the increase in care as needs change. CCRCs provide healthy retirees the option to live in single family homes, condos or apartments while never having to worry about their future care as it will have already been figured out. This option of senior living eliminates much of the stress of getting older.
Depending on your CCRC, they may provide some specific housing, utility and level of care benefits, including:
Housekeeping, laundry and cleaning

Lawn care and gardening services

Social activities and events

Health monitoring and onsite medical staff

Meals and catering

Security
Continuing care retirement communities provide a much needed level of socialization while allowing seniors to maintain independent living with flexibility for life care moving forward.
Buying into a CCRC
While there are many benefits from living in a continuing care retirement facility, there is some level of 'risk' involved in investing in a CCRC.
First of all, entry fees and the cost of living in a CCRC is not cheap and seniors with a limited budget may need to look at other options for senior housing. CCRCs typically come with an entrance fee, in addition to a monthly fee that can increase based on changing needs.
Entrance fees can range from $100,000 to $1 million dollars. This fee acts as a deposit toward future care and to fund facility operations. The monthly fee is for basic services and maintenance and additional fees could be incurred for housekeeping, meal service, transportation and social activities.
While they offer tiered contracts that go up in price, the idea of investing in a property means you're handing over a large chunk of cash that potential residents don't have complete control over what happens with that money. In one particular case, residents learned the 75-90% of their investment that was supposed to go to their family upon their death, was never earmarked for refunds. Rather, the money comes upon the eventual resale of the property. It's imperative that folks due their do diligence in researching whether a CCRC is the way to go.
Regardless, CCRCs are a good option for those who want a peace of mind and want to age in place.
To see what other senior housing options are available, enter your zip code below to find other senior living options in your area.
For more helpful resources on senior living, click here.
For additional information on senior living, give us a call at (855) 866-4515 or email help@seniorly.com for your free senior care support.