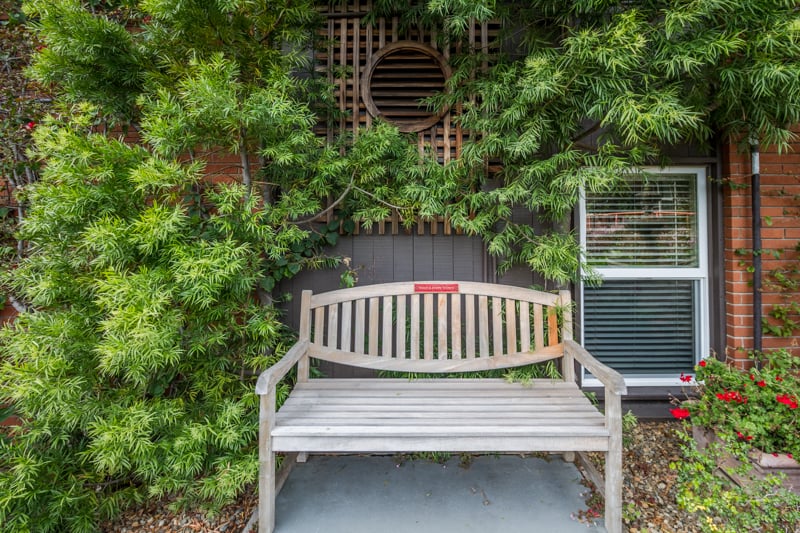 Everyone deserves to find a home where they will be respected and loved, surrounded by a supportive group of peers as they age. For LGBT seniors, this can be a difficult task. It's one thing to move into a tolerant community, and another to find a home with specifically designed events and services to support your lifestyle. Seniorly is excited to share this article on the top LGBT aging communities and resources in California.
Top LGBT Communities in California
Stonewall Gardens in Palm Springs, CA
Stonewall Gardens is one example of a welcoming, respectful environment where a diverse group of LGBT seniors and friends can live, relax and be well together. Their goal is to provide a social, secure, dynamic community living environment for LGBT seniors can be cared for with all the dignity and respect they deserve.
Located in the beautiful Palm Springs neighborhood, this 24-unit community is one of the premier providers of senior living. Residents can look forward to delicious meals, community outings, exercise and a quiet environment. Many apartments feature private patios, and families are welcome to bring their pets along.
Fountaingrove Lodge in Santa Rosa, CA
Fountaingrove Lodge is the country's first LGBT focused independent living senior community. Focused on resident health and wellness, the community features fine dining, fitness instruction, walking paths, pet-friendly housing, health education programs, periodic health screenings and more. A variety of supportive services are offered on-site for those who need additional assistance as they age. It's a beautiful, comforting environment for all!
The OpenHouse Community at 55 Laguna in San Francisco, CA
55 Laguna is San Francisco's first affordable, LGBT friendly housing community. It is due to open in the Fall of 2016. The goal of this community is to create a place where the lives, history and relationships of LGBT residents are celebrated. At this community, LGBT seniors will receive resources, services and community building activities meant to support residents in living healthy, happy lives as they age independently. If you are interested in joining this community, look out for applications that will become available in May 2016. Additionally, if you wish to receive updates, join the OpenHouse interest list by visiting openhouse-sf.org/join55 or calling 415-530-2783.
Online Resources Supporting the LGBT Community
SAGE
SAGE is a services and advocacy site for gay, lesbian, bisexual and transgender elders. They provide national programs, resources and research, as well as news and events that affect the aging LGBT population. Follow their blog or sign up for email updates to join their community online.
Open House
Open House is a local resource for LGBT elders in the San Francisco Bay Area. They host regular events, offer case management support and help to seniors seeking affordable housing options. Follow them on Facebook for information about upcoming events that support the diverse aging population in San Francisco.
National Resource Center on LGBT Aging
The LGBT Aging Center is the country's first resource center offering training, technical assistance and educational resources for the LGBT community. Their aim is to improve aging services for LGBT older adults by studying the culture, needs and concerns of this community and teaching best practices for creating greater inclusion in aging network organizations.
Diverse Elders Coalition
Diverse Elders was created in 2010 to ensure that the needs of vulnerable elders are heard. They focus on advocating for policies and program that encourage diverse aging and improve community living for seniors of all backgrounds and lifestyles. They aim to change the aging narrative by sharing personal stories and informative research articles on their blog.
For LGBT seniors hoping to make the most of their golden years in a welcoming community of peers, affinity housing is a wonderful way to foster a community of love in support.
For more information on LGBT housing options in your preferred area, contact Seniorly by phone at (415) 570-4370 or by email at info@seniorly.com.