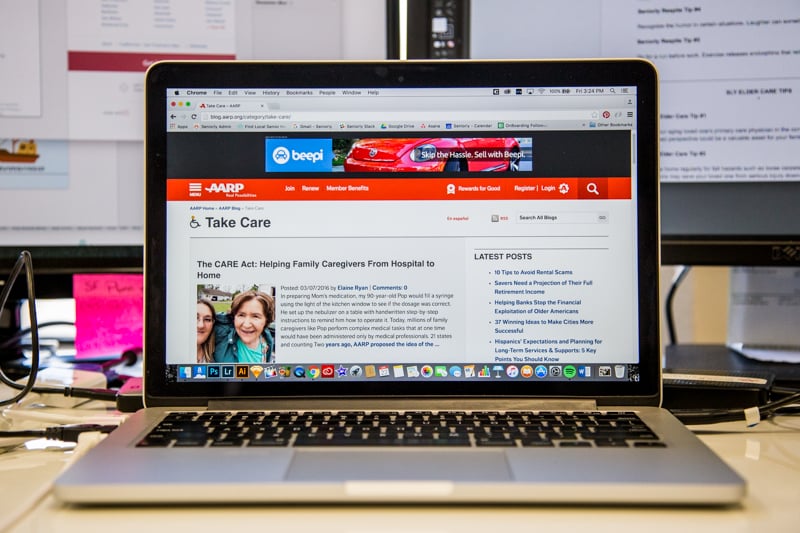 In life, it's helpful to know we're not alone, particularly when we're dealing with certain issues. With the advent of the Internet, blogging has become an excellent outlet and resource for people all over the world to relate, share and learn about pretty much anything.
The same is true for people finding themselves in the caregiver role - equally for those who have chosen this as a career path and for those who are caring for an elder family member. Caregivers are special people who deserve all the resources available to them, and blogs serve to empower and provide support to the caregiving community.
For professional caregivers and adults with aging parents, there is an enormous responsibility from medical care in varying degrees, to socialization and end of life realities. By reading stories that offer similar threads of your own reality, you may find that it helps knowing that someone else is going down a similar road. This can help you cope with the challenges and mysteries that come along with being a family caregiver. While caregiving is certainly not a new concept, there are now many forums designed to help and even comfort those caring for aging family members.
Here, you'll find a comprehensive list of some of the best caregiver blogs on the Internet today. We chose the following examples based on this specific criteria: humanity, comprehensive discussions, specificity on an issue and community awareness:
AARP Take Care Blog
This blog provides a forum for anyone willing to share their personal stories. You'll find blogs on caring for an elder returning home from the hospital to people coming to grips with a parent suffering from Alzheimer's Disease.
The Caregiver's Voice
This website serves family caregivers and professionals. It focuses on those who work with adults with cognitive impairment or dementia caused by Alzheimer's, stroke, related illnesses, or trauma. The blog's mission is "To bring hope and strength to professionals and caregivers….through knowledge, support, and humor."
Caregiving Café
This blog is a series of accounts associated with caring for a parent with dementia, caring for a parent with your sibling and other very personal insights into the emotional journey of a parent-child role reversal. It also serves as a directory of links that provide information, resources and support.
Transition Aging Parents
This blog was started by a woman who found herself caring for her aging mother. Dale Carter focuses on how to approach changes or crises with clarity and confidence. Dale has immersed herself among experts in gerontology to show how to guide an aging parent so they can thrive and find joy in every stage of their life.
Alzheimer's Reading Room
This blog was started by the son of an Alzheimer's sufferer. It shares news, research, information and advice for other caregivers of loved ones with Alzheimer's and dementia.

Seniorly is the trusted resource for comprehensive information on all things senior living. If you're a family caregiver in need of respite care, reach out to our team for more information on communities offering short-term stays in your preferred area. Visit www.seniorly.com or call us at (415) 570-4370 for a free consultation with our gerontologist today.