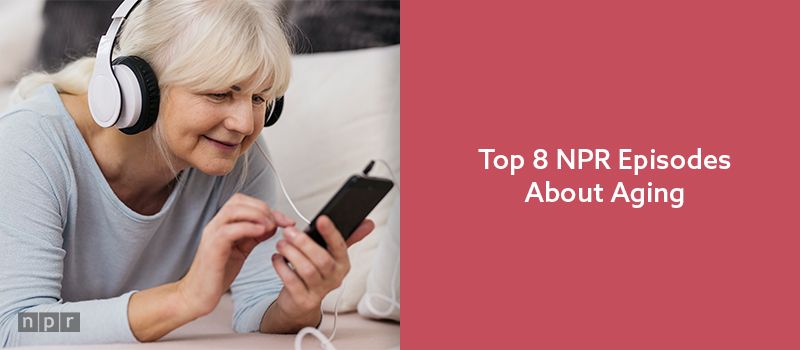 Seniors who want to stay in touch with the world around them often listen to NPR, whose podcasts and radio broadcasts deliver a constant stream of both entertainment and thought-provoking discussion. Whether your parent is at an assisted living near you or an independent living far away, introducing them to NPR and pointing out fascinating episodes could be a way to help keep them connected to the greater world around them.
Here are a few of NPR's top episodes on aging.
Aging At Home
This four-part NPR series explores ways to keep seniors in their homes as they age. Solutions include new home design that incorporates features seniors want and need — wide doorways, grab bars, lack of stairs — in homes so attractive no one would ever think they're designed for the public. Other options include the creation of senior villages that provide companionship, security, practical help — and independence.
Insurance Gaps for Medical Equipment
As seniors begin to develop physical limitations, the prospect of falling becomes a greater concern. However, if your loved one does fall and temporarily needs a wheelchair, a walking boot, or even crutches, do you know if insurance would cover it? This NPR piece explores the surprising lack of coverage for durable medical equipment.
Seniors in India
While most Indians live in multi-generational families, so seniors are cared for as a matter of course, changes caused by globalization and immigration are resulting in an increasing number of empty-nesters — In fact, by 2050, 25% of the Indian population will be seniors. And the infrastructure isn't in place to support them. This leaves many asking the question "What are India's options for seniors moving forward?"
Hearing Aid Access About to Change
While many seniors experience some degree of hearing loss (probably due to listening to all that rock and roll growing up), only 10 to 20 percent of the people who need hearing aids actually use them. The reasons include the high cost, fear of technology, and lack of access. This Health Shot from NPR discusses how these conditions may start to change for the better.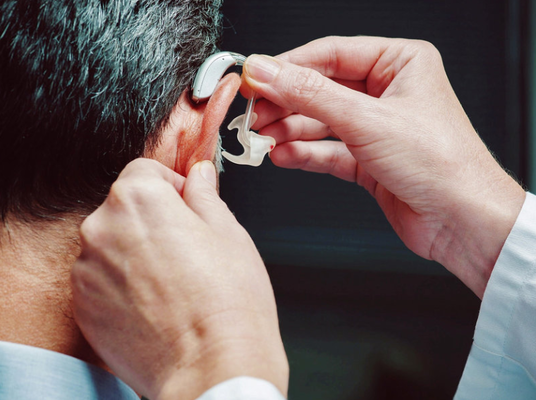 via Getty Images
U.S. Seniors in Assisted Living Centers in Mexico
Some seniors who are pinching their pennies find that their dollar goes a lot further when they choose an assisted living community in Mexico. Beautiful communities with all the amenities you could ask for (at a price far below the equivalent communities in the United States) are an attractive option — but what happens if your loved one needs specialized medical care? And is the extra difficulty of visiting worth it?
Treatments for Lower Back Pain
From NPR's Goats and Soda section, exploring life in a changing world shows how ineffectively lower back pain is treated around the world. In the United States, this often manifests through over-prescription of opiods, simply because health insurance will cover them. As seniors increasingly deal with lower back pain, many want to know: What are the other options?
Sharing the Journey of Alzheimer's
Many seniors secretly wonder what they would do if their spouse or partner started showing signs of Alzheimer's disease — and NPR dives deep into this dilemma by journeying with an African-American couple going through this experience. This pair wants to bring Alzheimer's out of the shadows by making it okay to talk about and to serve as advocates for others on the same journey.
The Loneliest Age? Here's a Surprise
While there's a common assumption that seniors have a tendency to be lonely as they grow older, NPR points out that Generation Z (today's high school and college students) and Millennials tend to be significantly lonelier. Read about the importance of social connection and meaningful relationships — and maybe pause to consider the relationships that make a difference in your own life.
Listening to these podcasts and radio articles can help your loved one keep intellectually active while providing them some interesting topics to think and talk about.
For more resources on aging and senior living, click here.