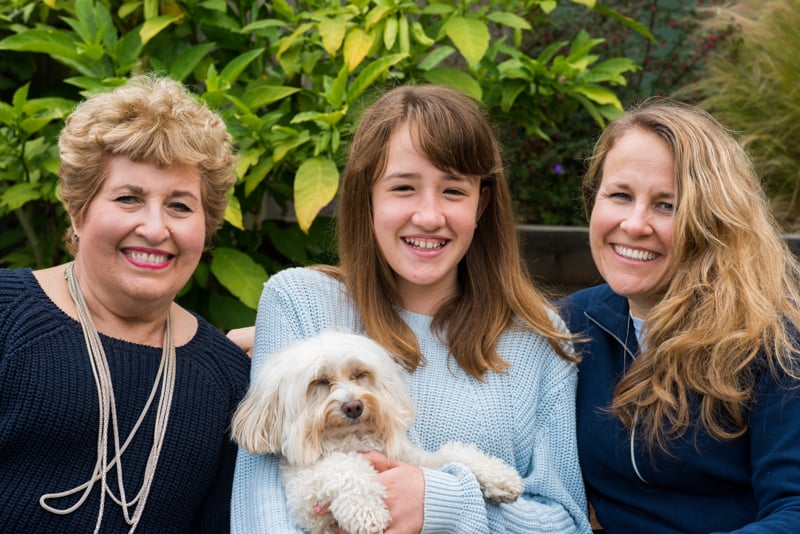 Mom and Dad always took great care of you when you were a kid. Now it's your turn to take care of them.
Perhaps you are taking care of them both, or stepping up when one parent has been left bereft by the passing of the other. There are several options that family caregivers often turn to in these situations:
Moving your aging parent into your home

Moving yourself into your aging parent's home

Maintaining separate homes but spending several hours a day at your parent's home
None of these situations is ideal. But the ideal situation - your elderly loved one being healthy, strong and independent – may no longer be realistic. You and other family members have to learn to accept the new normal so your elderly parent will receive the care they now require.
Ultimately, the best option for your family may be a senior living community, where professionals can provide flexible levels of care as your parent's needs change. But for now, try to optimize family care to make it work for everyone.
Here are the top 3 family caregiving challenges and how to cope with them:
#1 Feeling overwhelmed
An odd thing happens when family members become primary caregivers: they are so busy that they stop taking care of themselves. You may notice that you begin to sacrifice your own needs to be available to your elderly loved one. What caregivers may not realize is that by depleting yourself, you may become ill and run down, and risk not being able to continue caring for your loved one needs. Taking care of yourself isn't selfish. It's important not only for your own well-being, but also for those who depend on you. Scientific evidence shows that caregivers are at a higher risk for many health problems and even premature death due to stress levels and neglect of their own health.
In order to stay healthy in your role, be sure to:
Join a caregiver support group

Get enough sleep and exercise

Eat a healthy diet

Ask for occasional help from other family members.

Take vacations. Short-term respite care is available in many Seniorly communities if another family member cannot step in while you are away.
#2 Family friction
"Mom always liked you best," used to be a running joke for a comedy duo called the Smothers Brothers. But when an elderly parent can no longer care of themselves and solutions need to be found, long-simmering family frictions can bubble to the surface.
Only children may feel solely responsible for the care of a loved one. Other families may find themselves snarled into a knot of sibling quarrels over how to best care for Mom or Dad.
One great option may be to have a geriatric evaluation done. Often there is at least one family member who is in denial about an elderly parent's evolving care needs. This is understandable, but could become dangerous if it is obstructing a fragile elder's care. A geriatric evaluation by a professional will make an elderly parent's current health status clear. These evaluations can sometimes be paid for by Medicare. They are also provided for free by companies like Seniorly.
You may also want to consider visiting an estate planning attorney. If a trust does not exist, you can have one set up. Make sure that all financial arrangements are clearly spelled out. If it is financially possible, consider paying the family caregiver a fair market rate for their time and services. This may sound cold considering it is Mom or Dad that they are caring for. But one San Francisco Bay Area financial advisor for the elderly and their families believes this is an essential step. "This way the caregiver feels no resentment and the other family members feel no guilt," he explains. Get clarity on the financial picture so that in the future, communities offering memory care or rehabilitation can be considered if needed.
#3 Who's in charge?
It may be easy to feel as though you've become your parent's parent. Being a caregiver can affect the relationship dynamic. But psychologists say it is better for everyone if you try to maintain your original roles.
So ask your elderly parent's advice about handling a personal matter or something they had expertise in such as gardening or home repair. This can make them feel important and needed despite their care situation.
Encourage them to share memories with you about when you were little. No one else will be able to talk about you as a child in the same way.
Get them to identify people in family photos for you. Write down their names and important facts about their lives.
Honoring your elderly parent as still being your parent will help them preserve their dignity. You and your parent may find that if they start to need assistance with personal care and hygiene, the best way to preserve your relationship and their dignity may be to opt for senior housing.
Seniorly is the trusted resource for comprehensive information on senior housing options. Visit www.seniorly.com or call us at (415) 570-4370 to speak to one of our gerontologists or family coordinators today.