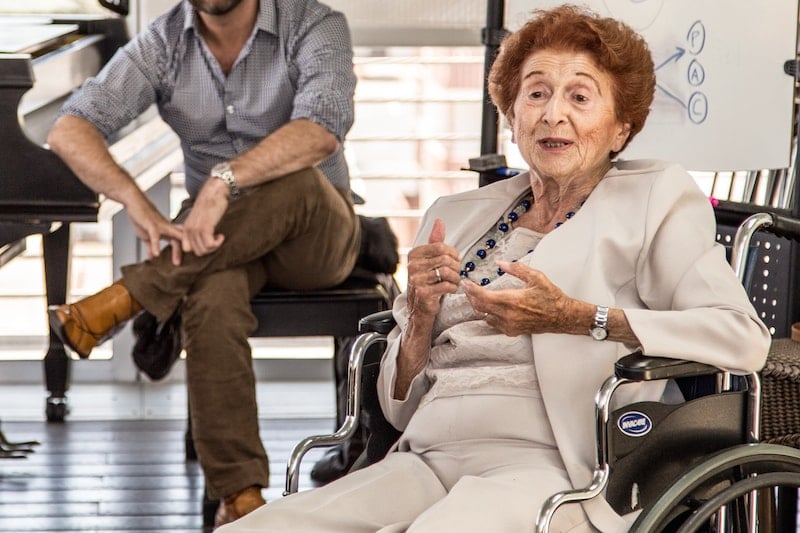 No matter how old we get, most of us still love to participate in some way during the holiday season. But as our loved ones age, their health can make that more challenging.
Here are some tips and ideas on how to get an elderly adult in your life engaged this time of year, no matter what their physical circumstances may be.
Encourage participation
Sometimes, with just a few minor adjustments and a lot of encouragement, we can engage an older family member in holiday traditions.
If you know your loved one loves to sing, but seems hesitant to join in, the problem may be as simple as they can no longer read or remember the words to holiday songs. Many elderly adults find this embarrassing or are too ashamed to admit it. Go to the Internet and print out their favorite holiday classics in large type so they can sing along.
In many communities, with just a small donation, you can get carolers to come by and sing the classics while everyone joins in. If that isn't something you can arrange, then how about just getting some CD's of classic holiday music?
Music is often the perfect way to engage elders and get them to join in. Music also has a way of triggering happy memories and stories of holidays past.
Just Listen
For many older Americans, the holiday blues are a very real thing. It can be helpful to listen while they process their feelings. If you hear your loved one complain more than usual about ailments, that's pretty expected this time of year as depression can bring on more physical symptoms. Take the complaints as a cue to gently talk an elderly loved one about how they're feeling. Karla Repper, a clinical psychologist at Baptist Behavior Health in Jackson, Florida says, "Give them an opportunity to share their thoughts and feelings about what might be making them sad, but don't be too insistent. If they want to share stories about times past, actively listen and reflect with them. Convey that their experiences matter."
Offer Specific Solutions
Our loved ones want to know they're still useful. If mom can no longer remember how to make her famous holiday cherry pie, pull out the recipe yourself, invite her into your kitchen and make it together. Let her be your "coach" on how to make the pie crust just right. If she lives in a retirement community and can no longer physically travel to you, bring the recipe to her and have her give you the pointers so you can go home and make it yourself. Be sure to come back with a piece for her to try! Feeling useful is an important way to beat the holiday blues.
Exercise is another way to help. If they're able, invite your loved one to go on a 20-minute walk around the neighborhood with you. According to Repper, "Even low-impact 30-minute walks in the sunshine can have a positive impact on mood. It's hard to get motivated to do it alone, so having a friend or family member go along would be great."
For more ideas on how to engage and care for a loved ones during the holiday season, check out this blog on the Seniorly website.

For the most up-to-date information on retirement living communities and caring for a loved one, visit Seniorly.