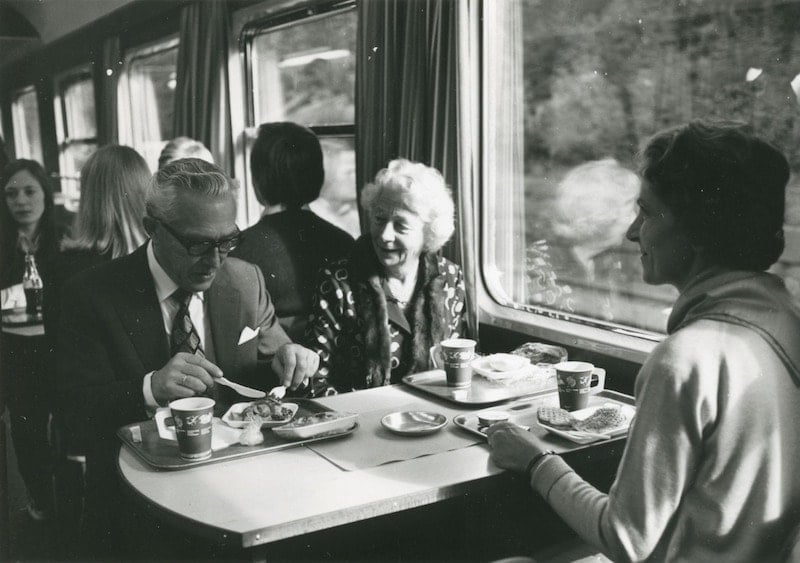 Despite ageist stereotypes, after a dip in midlife, most of us are happier and more satisfied with our lives as we get older. Social connections are an important component of this happiness, and loneliness and social isolation in later life can negatively impact health and wellbeing. While there is variety in the size and make up of social networks, research has learned some consistent things about our social connections and wellbeing.
For example, consistent with previous research Howard Litwin and Sharon Shiovitz-Ezra [Link to article: http://gerontologist.oxfordjournals.org/content/51/3/379.short] have found several types of social networks among older adults in the US. Individuals with a diverse network have a mix of family, neighbors, and friends. They tend to do a lot with the people in their network and get out of the house to volunteer and socialize. For those in friend networks, their ties outside of the family are their social strength. They have other types of contacts as well, but compared to the rest of us they have the greatest number of friends and the most frequent involvement in activities outside the family. In a congregant network, the majority of social interaction is with people at a place of worship. Individuals with a family network tend to rely mainly on their children and have very few other kinds of connections. And those in restricted networks have the fewest of all connections.
Why is this important? Because those with diverse, friend, and congregant networks are most likely to be happy. The bottom line seems to be that individuals who have a wider range of social ties and more frequent interaction with the people in their networks are better off, independent of other differences such as income or physical health.
Social participation is important too. This means that it's not just the connections and the frequency of contact that we have with people that matter. It's also important to regularly get out of the house and do things with family and friends, participate in activities at church, or take part in sports, volunteering, or educational activities.
And yet, for a variety of reasons, we tend to participate less in these types of activities with age. Not surprisingly health limitations are at the top of the list as well as personal and family responsibilities. Others include not wanting to go alone, cost, a lack of activities in the area, the times activities are scheduled, and transportation. These seem like they might be things we can address.
Of course, it's important to not take a cookie cutter approach to fostering social connections. What counts as large and frequent varies and loneliness and social isolation are not interchangeable. One person may be isolated, but not feel lonely, while another may feel lonely no matter how many people they have contact with. The nature of contact is important too. Some people may need emotional support and companionship. Others may need more instrumental support like transportation or help with chores. Some may need both.
Whether you are an informal caregiver or a professional service provider, taking into account the needs and wishes of the individual is key. Some strategies to effectively build social connections include:
Offering a wide range of group activities (rather than one-on-one interactions);

Making activities long-term (rather than one-shot events) so participants get to know each other better over time;

Tailoring activities to a particular group of older adults (e.g., of a similar level of physical health);

Involving participants in the planning and implementation; and

Finding ways to address some of the more practical barriers such as cost, transportation, and scheduling.
There's no magic formula, but paying attention to the social connections (or lack of connections) to our loved ones and communicating with them about their needs and wishes will go a long way.
For more information on socialization and it's importance to seniors, check out this Seniorly Resource Center article!