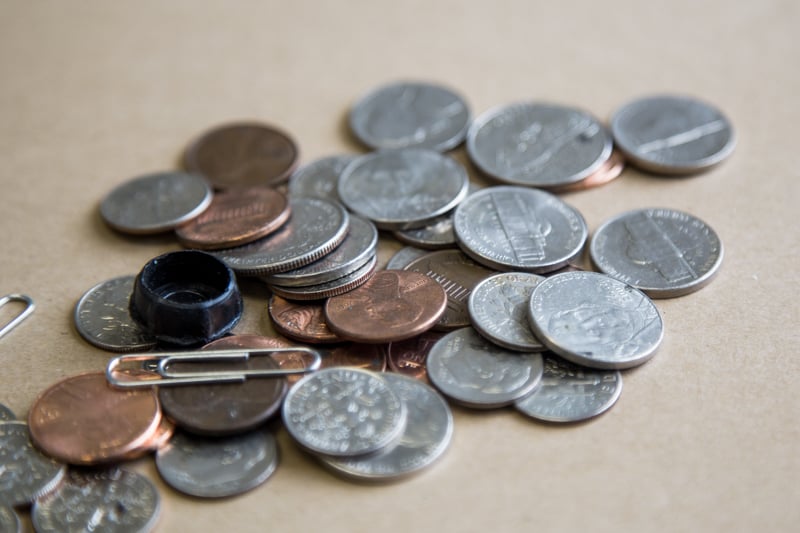 The costs of caring for an elderly loved one can take a toll both physically and emotionally. But these days, the financial impact alone will affect most of us more than we ever imagined and unfortunately, ever planned on.
According to a recent survey conducted by Agingcare.com, adult children are paying for their elderly parent's care and most are not prepared. The survey had some very stark findings:
63% of family caregivers have no financial plan in place for covering their loved one's care.

62% said the cost of care has impacted their own financial future.
And a study done by the Family Caregiver Alliance found that 65% of older Americans with long-term care needs counted exclusively on their families for financial support.
"With an estimated 34 million Americans providing care for older family members, the survey's results indicate a financial crisis in the making," says Joe Buckheit, Publisher of AgingCare.com, a website and online forum for family caregivers.
"Medicare only covers care for a short time, and only under strict rules. Medigap insurance helps, but does not cover all costs. The burden of paying for long-term care often rests with the family,"
There are steps than can help
So how can most of us even begin to prepare for this kind of financial burden? With some important planning in place, there are steps you can take to to better prepare for caregiving down the road.
First and foremost, start a conversation early with your loved one and family members about financial and care plans in place. Discussing needs and goals early on helps everyone better prepare for needs that arise down the road and most importantly, gives your loved one a chance to express his or her wishes with family members. It also encourages the sharing of caregiving and financial needs later on.
If you haven't yet looked into it, consider getting a long-term care insurance policy for yourself or a loved one while they are still healthy. This policy can help pay for the care you need whether you or a loved one is living at home or in a senior community. For more information on long-term care options that may offset the financial burden of caregiving, check out this article on Seniorly.
In addition:
Organize and review important documents like wills, financial statements and insurance plans.

Get help from qualified financial experts.

Look at and review all insurance options.

Consider your own work salary/benefits and property as potential income.

Find out if you or your loved ones are eligible for any government programs.

Learn about income tax breaks you may qualify for.

Take advantage of low-cost and free community services. Utilize senior discounts.
For further advice on how to get financial assistance, take a look at this article on Seniorly.com.
If you are paying for an in-home caregiver and financial burden is more than your family can bear, consider a short-term stay in senior housing, which can cost as little as $150 per day. This can give you the time you need to determine your options, while simultaneously saving money on caregiving costs for your aging loved one.

Seniorly is the trusted resource for comprehensive information on all things senior living. Visit www.seniorly.com or call us at (415) 570-4370 for a free consultation with our gerontologist today.