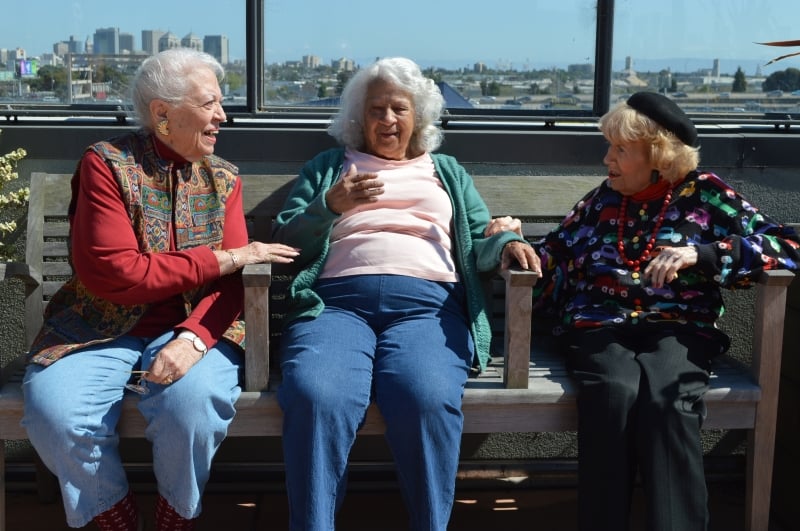 You've seen them – the Hallmark cards, the silly posters and the memes about aging. They aren't very flattering. It's time we updated our inspiration when it comes to aging.
These top quotations will inspire and motivate you to see the benefits of those 'later days.'
One or more of these quotes is sure to strike a chord with you, if not find a place on a sticky note on your fridge. It's time to be uplifted.
1) "Age is an issue of mind over matter. If you don't mind, it doesn't matter."
This quote is attributed in various places to both Mark Twain and Satchel Paige. Regardless of its actual author, it's a good reminder that age, like many other things in life, is really about attitude. You can enjoy every year you age by simply changing your mindset; see each year as a new opportunity rather than a ticking clock.
2) "Youth is the gift of nature, but age is a work of art."
The Poet Stanislaw Jerzy Lec (1909-1966) is credited with this gem. What he means is that all the beauty of youth is merely a gift of genetics, but age is a creation of our own making. If you want to live a more fulfilling life, go out there and make something beautiful of it. You are the author of your own story.
3) "Age shouldn't affect you. It's just like the size of your shoes – they don't determine how you live your life! You're either marvelous or you're boring, regardless of your age."
Steven Patrick Morrissey, better known as 'Morrissey,' shares this comparison with us. As lead singer of The Smiths, Morrissey is known as a lyricist, and this is a delightful reminder that we can all be marvelous at any place upon our personal timeline. We have the power to choose our destiny, and stay active and engaged as we age.
4) "Be eccentric now. Don't wait for old age to wear purple."
Regina Brett, author and newspaper columnist, is referencing the famous poem 'When I Am An Old Woman I Shall Wear Purple,' by Jenny Joseph. The first lines read,
"When I am an old woman I shall wear purple
With a red hat which doesn't go, and doesn't suit me."
Brett's call to action means to inspire us to live each day as they come and not to wait for whatever our own individual definitions of 'old age' are. So go ahead, wear the purple. Dress up or dress down. Show your own personal style. Live through kindness and creativity, and you will never lose that spark as long as you live.
5) "Nobody grows old merely by living a number of years. We grow old by deserting our ideals. Years may wrinkle the skin, but to give up enthusiasm wrinkles the soul."
The businessman and poet Samuel Ullman (1840-1924) knew that a zest for life was an important component in lifelong health and well-being. So take up a new hobby, learn a new skill or write that novel you've always talked about writing. The time is now.
6) "It is not how old you are, but how you are old."
Author Jules Renard (1864-1910) meant that we should all determine how we want to age. Do we want to age gracefully? Do we want to become more eccentric? Do we want to travel?
Whatever each of us decides is our path to and through aging. No matter what your lifestyle choices, do it your own way and with our own unique flair. Why waste time trying to be someone else when you are so special and unique? Embrace what makes you different!
7) "Do not go gentle into that good night but rage, rage against the dying of the light."
The poet Dylan Thomas (1914-1953) asks us to fight against the dying light, which could stand for life, happiness or even engagement. Whatever you do, don't give in to aging. Just look at female bodybuilder Ernestine Shepherd, who refuses to give up on her aging body by taking care of it through fitness and nutrition. Age is just a number, so make the most of the time you have and be good to yourself. And never give up on your dreams.
8) "The closing years of life are like the end of a masquerade party, when the masks are dropped."
Everyone loves a masquerade party. Novelist Cesare Pavese (1908-1950) make the connection between this social event and old age.
There are those for whom the night is ruined when the masks are removed and the mystery is over, but there are also those for whom the enjoyment is just beginning. The privilege of living a lifetime is that you get to know yourself and accept what makes you different; at the end of life, gather loved ones around you and appreciate the people who have supported you in being who you are.
For more quotations and inspiration for aging well, visit Seniorly's Pinterest page. Our "Quotations" board is full of enough wisdom to last a lifetime!