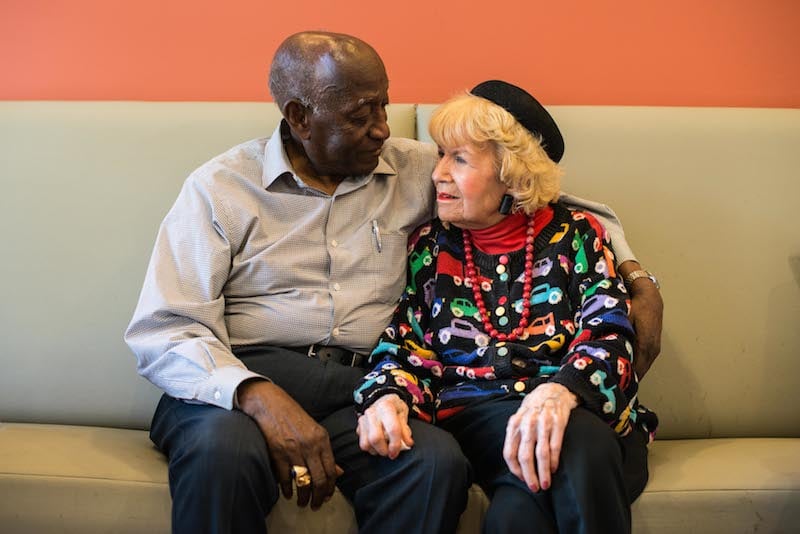 Growing older can be a rewarding experience, but it can also be very difficult. This is especially the case as we begin to depend on others more for support. Giving up on certain freedoms, such as driving, or deciding to move into an elder care community can be a challenging transition for those involved.
It doesn't help that much of the terminology and language we use when describing elder care is painfully outdated. When we send our loved ones to "institutions" or "facilities," where they are referred to as "patients" or "diabetics," we are further distancing them from the vibrant, independent lives they once led. With such an institutionalized and impersonal system, it's no wonder why many elders are reluctant to move away, even when their health and lifestyle needs may warrant it.
Fortunately, as our ideas around elder care change, the language around it is also beginning to transform in a positive way. What people are finding is that this can not only alter perceptions, but the behavior of people involved in elder care as well.
A Changing Population
In the past, nursing homes were overly focused on the healthcare services that they provide to seniors. A new generation of older adults, however, is beginning to demand care that also emphasizes their broader quality of life, including socialization and philanthropy opportunities. They want to receive care when they need it, but they don't want it to come at the expense of their comfort. They desire more from senior living than elders of the past, and fortunately, housing providers are beginning to respond to this.
While some elder care homes have made small efforts in this direction, redecorating their rooms so that they are less clinical and giving their buildings names like "neighborhood" or "village," this is not enough. To truly change, we need to rethink nearly every aspect of how we speak about elder care. This means being more mindful of language that focuses on an age or condition, rather than the individual.
Many of these changes can sound subtle. For instance, Carleton-Willard Village, a retirement community in Bedford, Mass., recently rewrote their marketing materials using terms such as "learning in retirement director" as opposed to "activities director," or "bathing spa" rather than "tub room." While this might not seem like much, doing this signifies their intentions and sets the tone for creating respectful, strong relationships with their residents.
A New Stage
By themselves, of course, words won't be enough. What they can do, however, is change how we think about elder care, which is what this is ultimately about.
Too much of today's language treats our elderly as if they are in a state of decline. In turn, this has produced the impersonal facilities that so many elders are fearful of. By using language that treats old age as just another stage in life, one that should be given as much consideration as any other, we can influence more positive behavior throughout elder care.
If you're interested in learning more about the new language of nursing homes, contact us at Seniorly. We're always happy to offer our advice and support.
Sources
http://www.ideasinstitute.org/future.asp
http://www.pioneernetwork.net/CultureChange/Language/
http://www.leadingage.org/Updating_the_Language_of_Aging_V4N3.aspx
http://www.aoa.acl.gov/aging_statistics/future_growth/future_growth.aspx#age