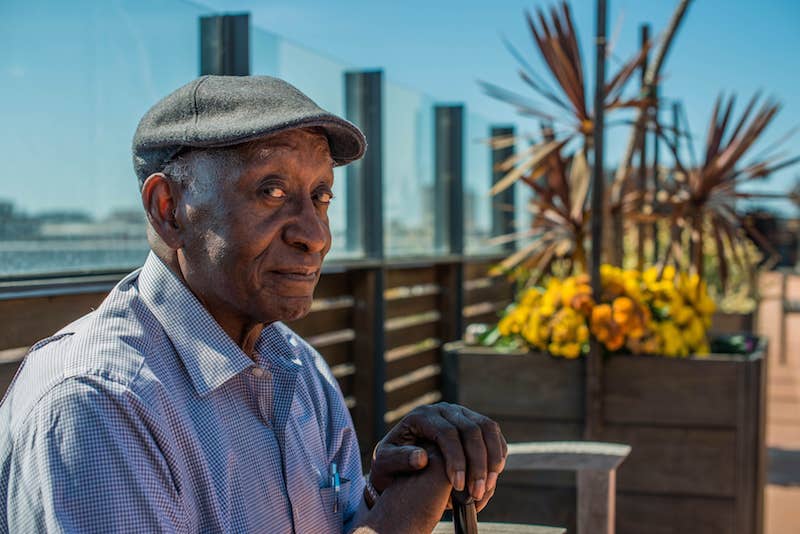 Ask most seniors what they're wishing for on Grandparent's Day, and you're likely to get the same answer. Seniors want time with their grandchildren and more social engagement. And it's no wonder. According to a recent study conducted by researchers from the University of California, San Francisco (UCSF), 48% of seniors reported feeling lonely on a regular basis. Other findings from the study included:
Lonely seniors were more likely to decline faster. Adults 60 and older who reported feeling lonely saw a 45% increase in their risk for death.

Isolated seniors also had a 59% greater risk for mental and physical decline, compared to more socially engaged seniors.
So how about for Grandparent's Day, we give the gift of ourselves to our elderly loved ones? If you no longer have grandparents or they don't live nearby, spend a day with the kids at a local community center or assisted living community. Too many seniors rarely get visitors. You'll not only be doing a world of good for the residents, you and your family will also reap the rewards. For seniors, the excitement of seeing the world through the younger generation's eyes can get them plugged back into the world, reducing depression, boredom and improving health. And the benefits for children cannot be understated. Kids love learning and the elderly have so much to teach them. It's so important, especially in today's fast-paced society, that kids have exposure to and learn how to interact with the older generation.
In situations where a trusted adult is lacking, the attention and example provided by a senior can be invaluable. Even teens that have trouble relating to other adults can respond well to an older, caring senior. The Healthy Aging Partnership (http://www.4elders.org/) has some great ideas on how to get kids and seniors to play a bigger part in each other's lives. Here are some additional ideas:
Come up with a list of questions. Bring the list along on your visit. Questions like "What was the war like?" or, "How did you meet Grandpa?" will not only engage the elderly, but your child will learn a lot as well, and find the answers fascinating.
Cook a favorite heirloom family recipe together. Kids enjoy mixing, pouring and stirring. If they are savvy with a smartphone, have them (or you!) videotape the experience.
Make a memory box. Bring a box, decorate it together (you can easily find ideas at any craft store!) and ask your loved one (or senior you're visiting) to fill it with their special memories. They may even want to share the stories behind each treasured letter, photo, ribbon or medal.
Teach a senior how to use technology. Some of the biggest frustrations for elderly Americans surround technology. Most kids these days, on the other hand, can do it with their eyes closed. Why not show a senior their way around a computer screen? You could show them some specific games to play or teach them some cell phone basics.
Engage them with something you love to do. If your child is into arts and crafts, bring a long some of their creations and teach grandma or grandpa how to do it. If they love horses, a particular sport, or any other hobby, tell them about it in detail. You can even bring in pictures of your favorite pet as a conversation starter.
Read together. Bring in a favorite book and have your child read it to a grandparent or senior. Or, if they're younger, have them bring in one of their favorites to be read to them. They'll both enjoy the experience.
Whatever you decide to do for Grandparents Day, the important thing is to make it a tradition. On-going rituals are a wonderful way for young and old to bond and are a great way to get to know one another. Many kids find the experience so fun; they'll want to make it more than a yearly tradition. What a special gift for your child, as well a beloved grandparent, or senior looking to make a connection with a younger generation.
For more inspiring stories and information on topics that matter to you, visit the Seniorly Resource Center.