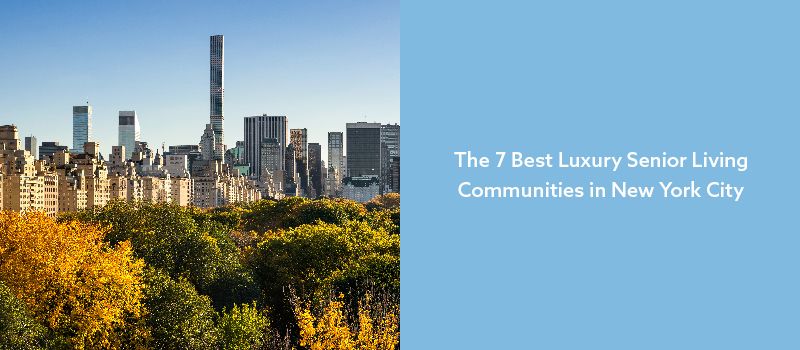 Known as the "City That Never Sleeps," New York City represents the height of luxury in the US. The nation's largest city, New York City is home to the bright lights of Broadway, the power of Wall Street, and some of the finest dining and shopping to be found anywhere in the country. Living in the Big Apple puts residents in the midst of all the action, and retiring to a luxury senior living community in New York City offers the same opportunities for seniors.
New York City luxury senior living communities offer the same basic services as other independent and assisted living communities in NYC. What sets a luxury senior living community apart is the attention to detail in everything from accommodations and meals to amenities and services available on-site within the community. A New York City luxury senior living community delivers comfort and first-rate service, and a local Seniorly Partner Agent can help you find exactly the community to match your lifestyle. Throughout this list, you'll find comments from one of our local partner agents (a New York City local expert), Cynthia Perthuis, with exclusive insight on what makes these NYC senior living communities a cut above.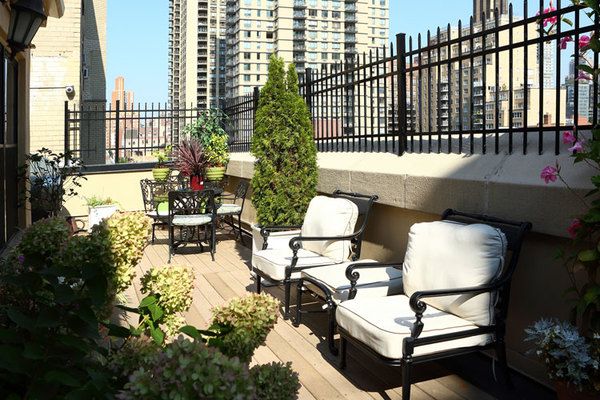 Assisted Living
Memory Care
"A major highlight of this community is its respectful specialists in cognitive care in an activity-filled environment." – Cynthia Perthuis
This New York City luxury assisted living community is the only one in the city with an enhanced memory care program offered on-site. Residents enjoy access to a private dining room and two outdoor entertaining spaces. There is a rooftop terrace to take in the warm summer evenings and an outdoor garden for relaxing or hosting barbecues with fellow residents and family visitors. 80th Street focuses its care on therapeutic recreation giving residents the opportunity to explore continuing education, volunteerism, culinary programs, music therapy, and outings in the city. Click here for more information on 80th Street Residence.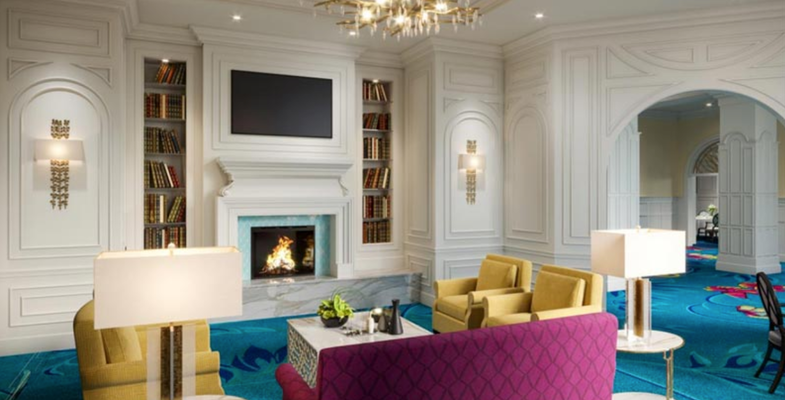 Assisted Living
Memory Care
"At 305 West End, you'll find renovated living with state of the art finishes and amenities." – Cynthia Perthuis
Located in Manhattan, this luxury senior living community in New York City is meticulously crafted to deliver a comfortable, luxurious experience for each resident. There are four all-suite floorplans to choose from that include two studio plans along with a one- and two-bedroom layout. Residents can dine in the country club dining room or bistro grill, with a juice bar also available. The community includes a fitness center, on-site party and entertainment rooms, a cinema, and an outdoor terrace. You can run your own errands and meet with friends and family using the facility's town car service as well. Click here for more information on 305 West End.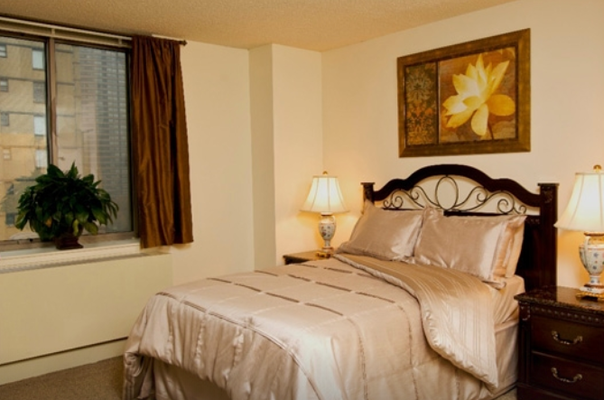 "I like to describe this community as gracious living in the heart of the Upper East Side."​ – Cynthia Perthuis
Join the community of active adults at this Upper East Side luxury senior living facility in New York City. Residents enjoy the freedom of independent living with supportive services that ensure safety and comfort. Amenities within the community include a pharmacy, nurse's office, low-vision library, dining hall, private dining rooms, fitness center, and a concierge to help with any questions or needs residents might have in a given day. Click here for more information on Carnegie East House.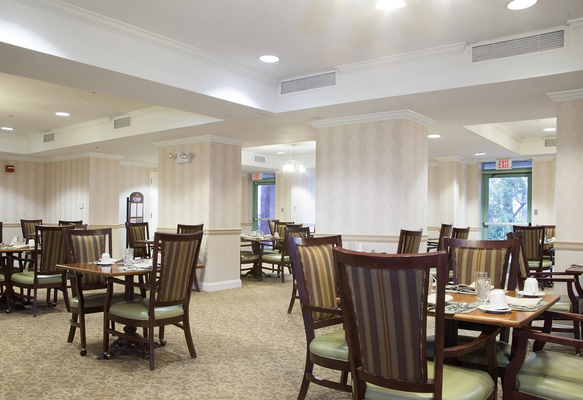 Assisted Living
Memory Care
"This is what you would call high-rise living on the stunning Sheepshead Bay."​ – Cynthia Perthuis
Enjoy high-rise living with water views in this New York City luxury senior living community. Situated on Emmons Avenue in Brooklyn, residents are just six miles from downtown Manhattan and located right near local movie theaters, seafood restaurants, small local shops, delis, gourmet grocery stores, and Kings Plaza shopping mall. Of course, residents can stay in at any time and take advantage of various on-site amenities. Services include on-site primary physicians, monthly wellness visits by licensed nurses on staff, and a variety of social and educational programs. For those who just want to relax, it's hard to beat the views from the open-air atrium. Click here for more information on Sunrise Sheepshead Bay.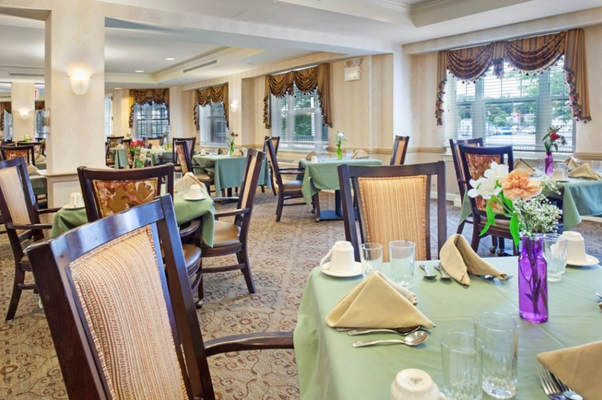 Assisted Living
Memory Care
Home Care
"Sunrise Mill Basin is perfect for those wanting a suburban feel in the heart of Brooklyn​." – Cynthia Perthuis
This NYC luxury senior community offers a different pace and feel than others in the city. This residential setting in the heart of Brooklyn puts residents right near the hustle and bustle of city life with the quaint feel of the suburbs. Though it's located on Strickland Avenue near the heart of Brooklyn, residents can relax on the wrap-around porches or stroll the landscaped gardens and feel as though they're a world away from the city. The property's proximity to the heart of this borough puts local restaurants, diners, delis, shopping centers, and Kings Plaza Mall all within reach. Click here for more information on Sunrise Mill Basin.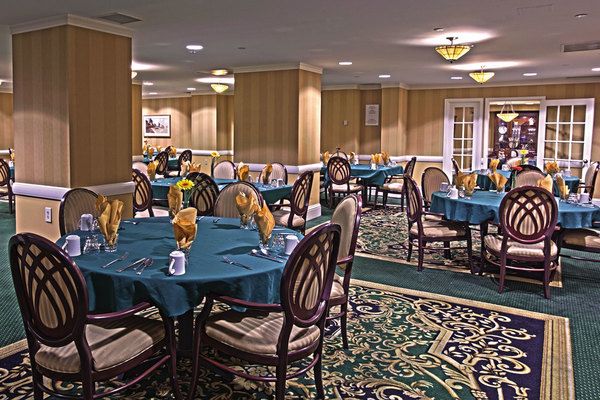 Assisted Living
Memory Care
"This community's caring and attentive staff help residents enjoy life." – Cynthia Perthuis
Located in the Little Neck neighborhood in the borough of Queens, this luxury senior living community offers its residents a full slate of services, programs, and amenities to make life comfortable and relaxing. For those who want to stay busy, the fun never ends with a Card Sharks program in the café, Center Stage Entertainment, and Karaoke Nights. On-site amenities include a beauty salon, private dining rooms, game room, a movie theater, and a bingo room. All residents can enjoy the outdoor terrace or walk the gorgeous, well-manicured courtyards. Click here for more information on Brandywine Living at the Savoy.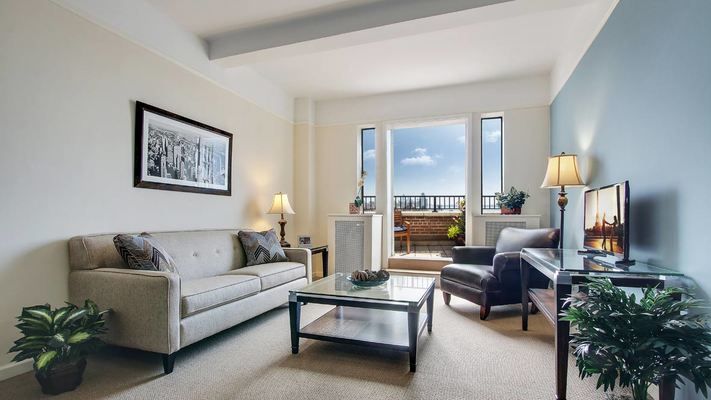 Independent Living
Assisted Living
"This is beautiful pre-war living with outstanding views of the Hudson." – Cynthia Perthuis
West 86th is one of the most well-known streets in New York City and this luxury senior living community puts you in the heart of the action. The world is outside your door if you wish, but stay in Atria West 86th and you'll find full kitchens with granite countertops in each unit, stainless steel appliances, and large closets. Floorplans include studio, one-, and two-bedroom units. The community has a fitness center on the penthouse level, a rooftop terrace with views of the city and the Hudson River, and three on-site restaurants to dine in. If you want to go out on your own schedule, the facility offers 24/7 city-wide town car service. To inquire about this property, please reach out to Cynthia Perthuis.
About Cynthia Perthuis

Cynthia Perthuis leads the Senior Care Authority office in New York City after a 30+ year career managing teams in client support and service, sales and relationship management, product and business development. Her own personal experience with her parents and her entrepreneurial background brought her to work in the senior living industry. She worked with her parents between 2010 and 2017 to find the right care, both in-home and assisted living. The stress of helping aging loved ones and working full-time and caring for her own family while living over 1500 miles apart was overwhelming at times. She often wished there was a non-conflicted industry professional to help when facing these life-changing decisions. However, at the end of that process, she also felt she had earned a degree in assisted living and aging issues including the Alzheimer's disease that affected her father. To get in touch with this Seniorly Partner Agent, click here.
To find a luxury senior living community near you, click here.