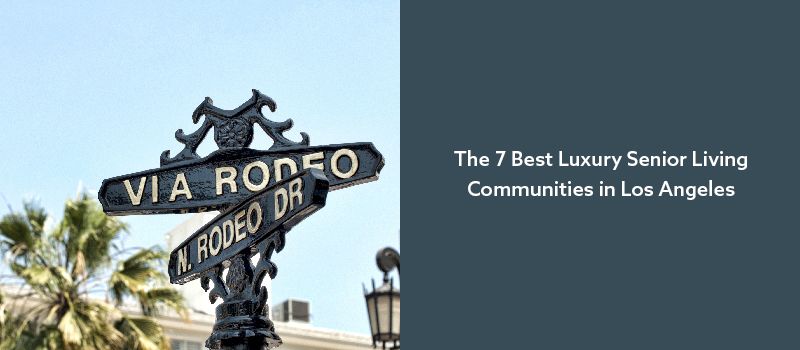 After working hard for decades and saving diligently for retirement, the time has come to retire in style and elegant comfort. Luxury retirement communities are gaining popularity as the Baby Boomer generation moves out of the workforce and into retirement. Luxury assisted living communities take the accommodations, services, and amenities of the average assisted living property to the next level.
As a resident of a Los Angeles luxury senior living community, you can expect to enjoy dinners at elegant restaurants prepared in gourmet kitchens. Salons and spas offer a chance to refresh after vigorous classes in the state-of-the-art fitness center on-site. When it's time to wind down, pursue your interests in an art studio or take in the latest feature films in the on-site theater. Our local Seniorly Partner Agents have helped countless seniors find the right Los Angeles luxury senior living community to fit their lifestyles, and you'll find exclusive observations from one of our Seniorly Partner Agents (a Los Angeles local expert), Sarah Ordover, in the property list below!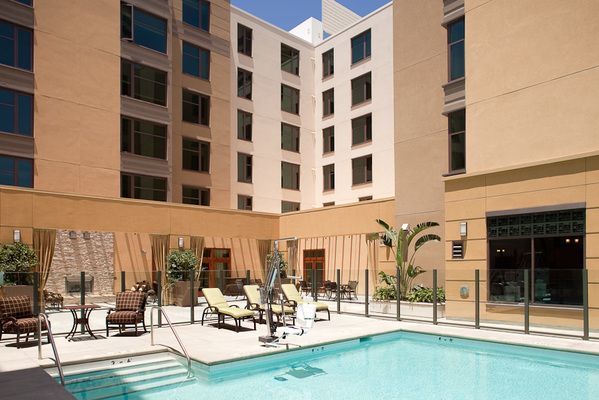 Independent Living
Assisted Living
Memory Care
"This independent living, assisted living and memory care community is situated in a lushly landscaped residential neighborhood in the heart of Westwood. Its residents can enjoy shopping at its best on Rodeo Drive, Century City and Westwood Village. Also convenient to the area are the UCLA Medical Center and its world-renowned physicians, the sunny beaches in Santa Monica, places of worship and excellent restaurants." – Sarah Ordover
Comfort, care, and active living come together in a lushly landscaped beautiful Los Angeles senior living community tucked into the neighborhood of Westwood. This luxury Los Angeles senior living community offers chef-prepared meals with 24 options daily, professionally-supervised fitness center, a screening room, and various social enrichment activities near Beverly Hills and the beaches of Santa Monica. Click here for more information on Belmont Village Senior Living - Westwood.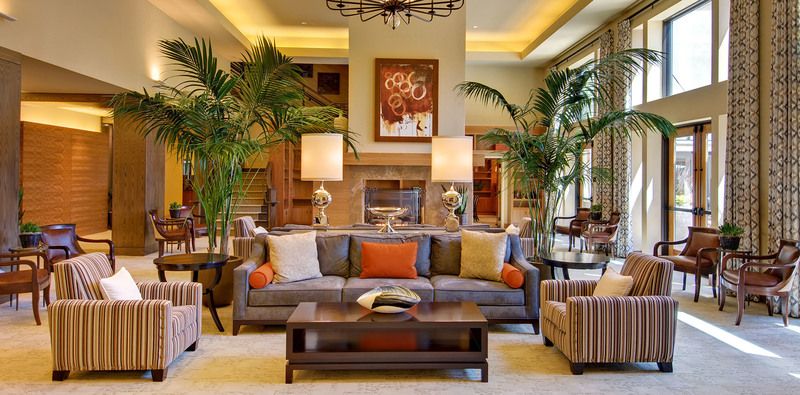 Independent Living
Assisted Living
Home Care
"This is a beautiful property catering to a largely independent clientele. It has gracious outdoor and common spaces with extra large apartments, most with full kitchens." – Sarah Ordover
Nestled on five acres of land in Northridge, this property combines a resort-like experience with tranquil surroundings to deliver inspiration, rejuvenation, and learning in a luxury senior living community. Here, you can walk the landscaped courtyards and walking paths during the day, grab casual bites or happy hour with other residents at the on-site bistro, and show off your creative side in the art room that hosts daily crafting activities. Accommodations at this feature extra-large apartments that are ideal for independent seniors. Click here for more information on The Village at Northridge.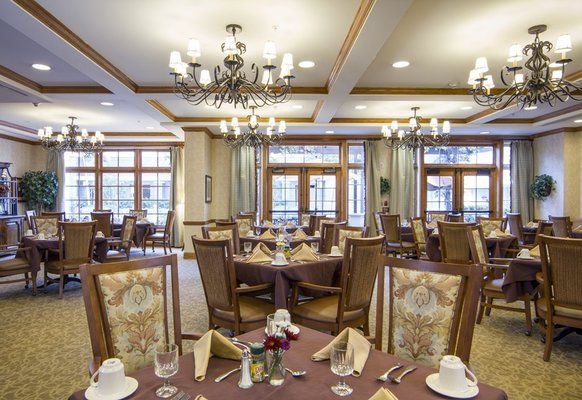 Assisted Living
Memory Care
Short-Term Stays
"The finest senior living in Beverly Hills starts with an unrivaled location, surrounded by upscale dining, shopping and cultural destinations. Step inside and you'll encounter a bright and bustling community with an active volunteer program and a senior living calendar full of activities." – Sarah Ordover
This property offers a seamless transition from your own home to a luxury senior living community in Los Angeles. Just three blocks from luxury shopping on Rodeo Drive, this property has a full calendar of senior activities and is located right next to a Whole Foods Market for you to do your own grocery shopping when you wish. If you choose to spend more time on-site, you'll find that each room has a kitchenette to allow residents the freedom to cook their own meals. There are also daily enrichment activities, wellness groups, and ample communal spaces on the property for socialization and other gatherings. Click here for more information on Sunrise of Beverly Hills.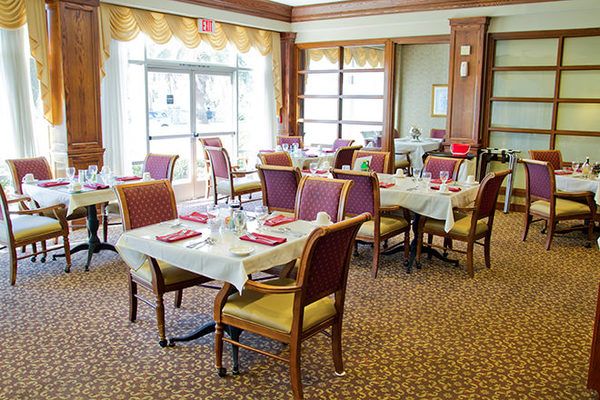 "Ocean-front living complete with gorgeous views of the Santa Monica Pier welcome you at this facility. The exceptional location is only matched by the outstanding services and amenities offered to residents." – Sarah Ordover
Embrace coastal life at its finest at this LA senior living community. This property is located along Santa Monica's upscale Ocean Avenue and offers brilliant views of the Pacific Ocean. Step out and enjoy all that the Santa Monica pier has to offer or stay on-site and take advantage of the fitness center, greenhouse, theater, and putting green. Daily meals are prepared by a culinary chef and there's even a registered dietitian on staff to help all residents meet their nutritional needs. Click here for more information on Brookdale Santa Monica.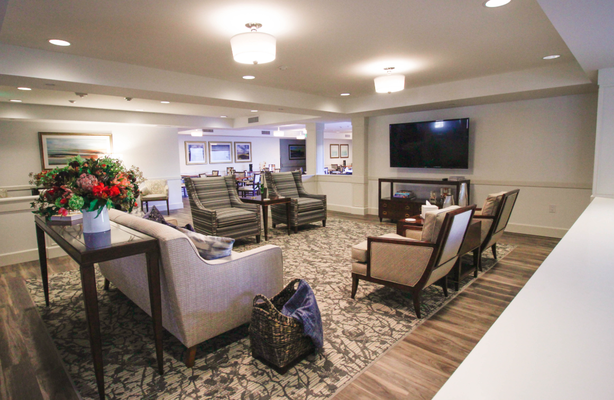 "This brand new, state of the art memory care community, located in the central Santa Monica neighborhood, brings the feeling of a boutique hotel to residents with Alzheimer's and other memory impairments. The only community in the area using the Vigil Monitoring System ensures peace of mind that your loved one is being cared for in a timely, sensitive manner." – Sarah Ordover
One of the newest luxury senior living communities in Los Angeles, Welbrook feels like an extension of your home. The property offers private studio apartments for all residents, including individual bedrooms, and includes its compassionate cuisine program and concierge doctors available. Other services include an innovative Vigil Monitoring system for peace of mind for each resident, the Welbrook Moments program's holistic approach to health, and a unique One-on-One transitional support program. You'll get luxury amenities in a peaceful, loving environment. Click here for more information on Welbrook Santa Monica.

Independent Living
Assisted Living
Hospice Care
"Anchor is a brand new Culver City 12 room mini-community that caters to mentally active residents needing a little extra help. French owner, Desiree, welcomes you to this warm, welcoming home that features large private rooms, each with its own elder-friendly private bathroom. Every room comes furnished with a flat screen television, cable, microwave and mini-fridge. Residents sit down to meals at a communal table prepared in the open kitchen by their own personal chef. A lovely alternative for those not needing the bustle of a large 'cruise ship' style environment." – Sarah Ordover
Being located in the heart of Los Angeles' West Side, Anchor Retirement Homes is the perfect community for those looking for both a city lifestyle and luxury. Its free transporation and escorts allows residents to easily access the nearby local farmer's markets, high-end shopping and beautiful Southern California beaches. In addition, with an all-inclusive service that offers private gourmet chefs, plush private rooms and a calendar full of invigorating activities, seniors are able to enjoy hotel-style living in the comforts of their own home. Click here for more information on Anchor Retirement Homes.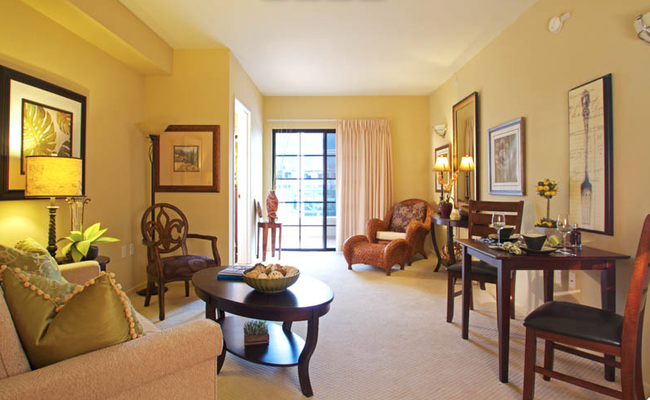 "With all the amenities and services at this community, you'll feel like you are living at your favorite resort in the heart of Beverly Hills. It has a small, boutique-like setting with a full schedule of classes from yoga to philosophy, bridge and book club. This is the perfect home for intellectually active adults." – Sarah Ordover
The Watermark is the definition of boutique living right in the heart of Beverly Hills. Residents of this Los Angeles luxury senior living community enjoy 14 different floorplans to choose from, chef-prepared meals served daily, and a dynamic calendar of daily activities, outings, and even opportunities to continue learning through Watermark University classes. If you ever find yourself short on groceries or personal hygiene items, there's a personal shopper and pantry program available so residents have what they need day or night. To learn more about The Watermark at Beverly Hills, please contact Sarah Ordover directly.
About Sarah Ordover

Sarah Ordover, is a Certified Senior Advisor, author of the Senior Housing Insider Blog, and an "Ask the Expert" series in the Jewish Journal. An entrepreneur and social activist, Sarah found a way to merge her passion to make a difference with her ability to build and run successful companies with Assisted Living Locators. Click here to get in touch.
For more information on senior living in Los Angeles: