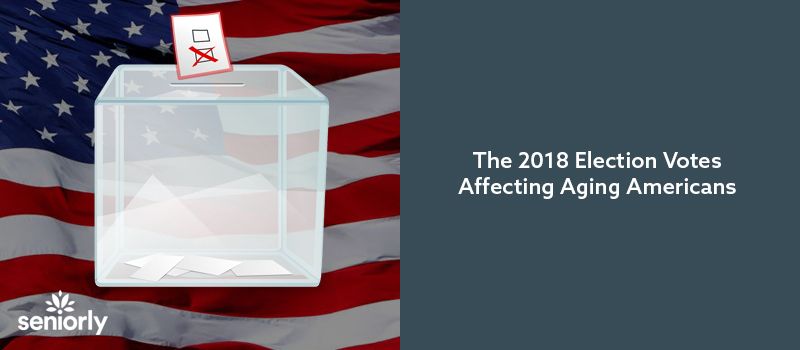 With the 2018 midterm elections pending, many aging Americans are keeping a sharp eye on the issues that affect them most. Paying attention to what candidates say about these important issues can help aging adults cast their votes wisely. Whether you're in an independent living community or an assisted living facility or even a nursing home, politicians can have an impact on your health and care.
If you guessed that the future of Medicare and Social Security sit at the top of seniors' concerns, you'd be right. Take a look at this overview of how candidates in the states with the highest numbers of seniors are responding to these important issues as the election approaches.
Please note, this is an independent, non-partisan overview and should be interpreted as such. If there are areas where you feel a politician's position is improperly represented please let us know.
Social Security and Medicare
It's understandable that seniors are concerned about the future of Social Security — after all, without it, their immediate financial future could be at risk. In Texas, for instance, 41 percent of seniors would fall below the poverty level without Social Security.
So what do Senatorial candidates plan to do about Social Security and Medicare?
Arizona
California
Florida
Massachusetts
Ohio
Pennsylvania
Texas
Review our other articles on American government: