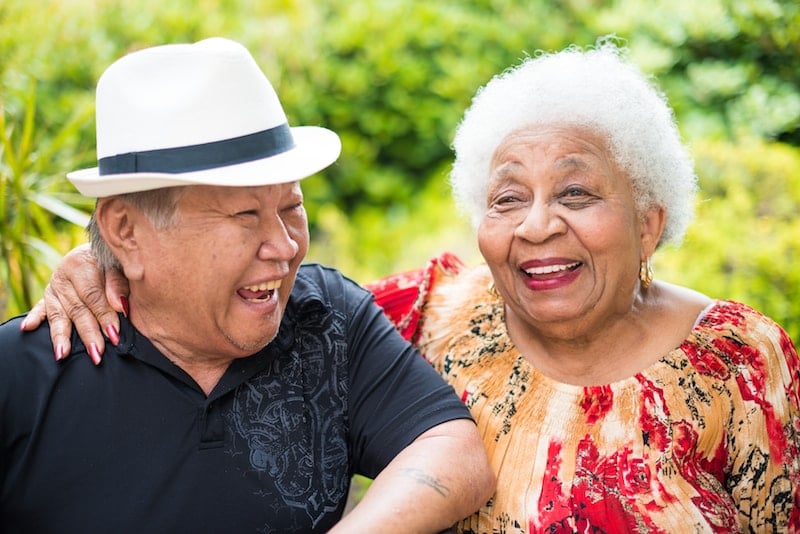 It may take a village to raise a child, but seniors often need the same support in order to remain in their own homes as they age. That's how innovative, collaborative options such as villages and cohousing emerged.
A Virtual Village
A village is a concept rather than a small town: a membership-based, multi-generational, grassroots community organization dedicated to helping seniors age in place through coordinated access to vital support services, such as transportation, home repairs, and other day-to-day needs, including social gatherings.
If you have to go to the doctor and aren't able to drive, a village member can take you to the appointment. Need help changing that hard-to-reach light bulb? Don't risk climbing on a ladder; call a village member to pop over and help.
The village model originated in 2001 with Boston's Beacon Hill Village. Since then, as the aging population has mushroomed, villages have sprouted up throughout the nation. There are currently more than 150 Villages operating in the U.S., Australia and the Netherlands, with a comparable number in development.
These peer-to-peer networks, run by both paid staff and volunteers, make senior living safer and more enjoyable, enabling some people to remain at home rather than move to assisted living or a similar type of facility in order to receive help as they age. Villages also offer vetted and discounted service providers.
Cohousing: Privacy Within Community
Another affordable senior living concept is cohousing, which couples sharing one's space with sharing the cost of aging. Cohousing combines the engagement of a senior living community with the privacy of one's own home.
Like a village, cohousing offers seniors an old-fashioned sense of neighborhood. However, unlike a virtual village, cohousing is actual, residential collaborative housing. A cohousing community consists of single-family dwellings augmented by common areas that serve as gathering places, including a common house where community members enjoy shared meals, and recreation areas. Potential residents typically become involved in the early planning stages, so the final development reflects their vision for the kind of environment they're excited to call home. This type of affordable senior living is a far cry from assisted living or even independent living, because cohousing members still own and live in their own homes within the community.
Cohousing also presents a welcome alternative when the need for home care arises. Americans currently drive a staggering five billion miles a year to provide senior care at home. With community living, a wealth of new possibilities opens up for home care, safety, support — and fun.
Architect and builder Kathryn McCamant, coauthor of Cohousing: A Contemporary Approach to Housing Ourselves, who helped bring the cohousing concept to America from Denmark in the 1980s, says that as the new demographic (aging baby boomers) emerges, they're changing the retirement community paradigm.
While most Cohousing communities are built for middle-income adults, there is a growing need for senior housing for those with limited resources, so "we really need to advocate for affordable senior housing," she says.
If you are looking to find a senior roommate, Silvernest is a resource you can use.
Seniorly is here to help you at no cost to find the perfect community. Our powerful website will search through thousands of communities across the country that you can connect to directly. Email help@seniorly.com or call us at (855) 866-4515 for further assistance.