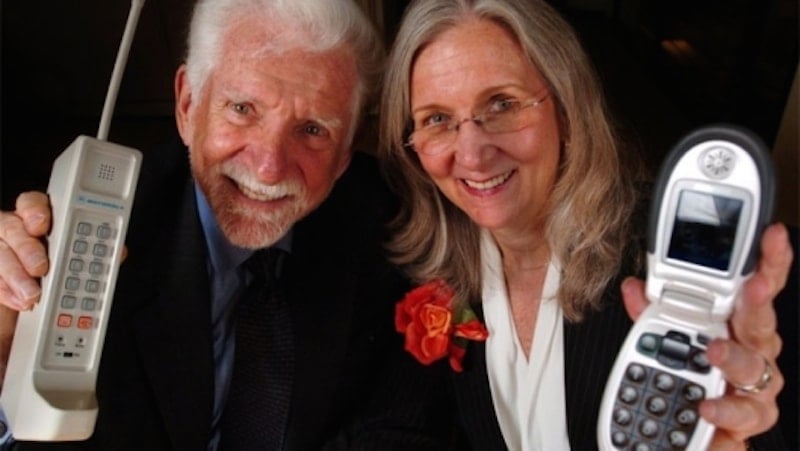 Seniors may be aging in a high tech world, but crossing that digital divide has been far slower than their millennial counterparts. However, as the adoption of PCs, tablets, TVs and smartphones begin to level off, the one demographic expected to pick up will be amongst seniors 65 and older.
Deloitte released a study showing that only 30 percent of seniors in the developed world own a smartphone. However, that trajectory will exponentially climb, closing the gap by 2018. The implementation of larger screens on mobile devices is a major factor in seeing this age group "plug-in" in larger numbers. But, the concept of easier-to-use mobile devices is not new. Arlene Harris, 67, is an inventor, entrepreneur and advocate. She is the co-founder of GreatCall (started in 2004), where she created at the age of 56, the Jitterbug Cell Phone - The Simple Cell Phone for Seniors.
While GreatCall was the first service provider focused on simplicity targeting baby boomers, the Jitterbug phone has become the answer to the aging population's need for mobile devices - a simple phone made for those who grew up during a time when phones were connected by wires. One particular and proprietary feature of the Jitterbug is that it gives you a dial tone to let the user know the phone has a signal and ready to make calls.
Known as the "First Lady of Wireless," Harris built several successful companies and pioneered early cellular technology. In 2007, she became the first woman to be inducted in the Wireless Hall of Fame. She also co-founded Dyna LLC where she incubates new ideas with her partner in life and business, her husband, Martin Cooper. Cooper is a former Motorola Vice President who developed the first hand-held mobile phone in 1973. Harris' passion for supporting senior citizens who find themselves caught in a technology time warp had founded another company prior to GreatCall, called SOS Wireless Communications 10 years earlier. SOS was a cell service to keep older Americans safe while on the road. The concept included a custom phone and service for making outgoing calls in an emergency.
Arlene Harris' contribution to connecting the country's aging community is profound. While there still remains an "app gap" when it comes to seniors getting online, the good news is that that once gaping hole in the app market is a niche being filled by more and more senior-friendly software programs. Thanks to Harris' innovation, the bridge to helping seniors live fuller lives through modern technology is not just becoming a reality, but the norm.
For more inspiring stories about influential seniors who inspire us, visit the Seniorly Resource Center and search for topics that matter to you!