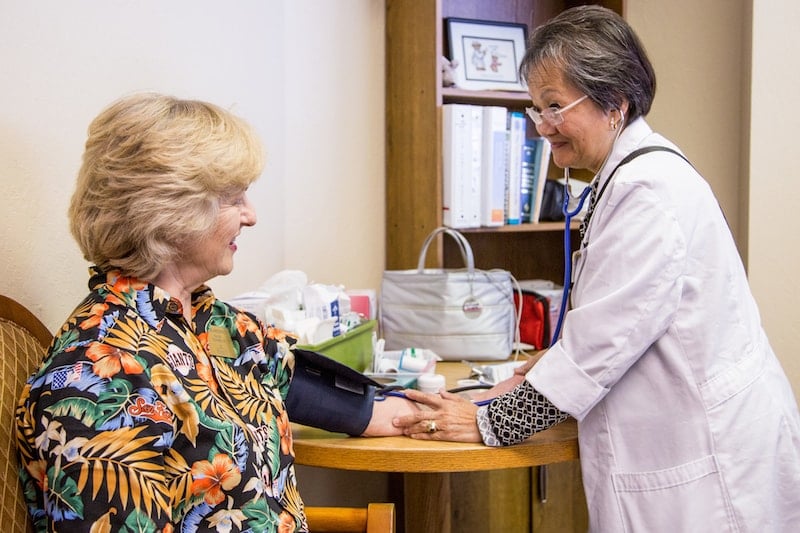 Life in senior communities is full of opportunities to be active. If you feel like you're tired of your usual activities, Seniorly has plenty of great ideas for new ways for you to stretch your wings and your legs.
It can feel as if an active life during rehabilitation is impossible. But with a short-term stay in a senior housing community, there are plenty of opportunities. Here are some great ways that a short-term stay in a community can facilitate mobility and quick rehabilitation.
Keep a Routine
Even if you or your loved one is in a new environment where your routine isn't what it used to be, try to adapt to that new routine as quickly as possible. Add some habits from before you moved into this new community.
If you always did the puzzle in the daily paper, ask the staff to provide you with a paper and continue to do the puzzle every day. Get out of bed and walk to a table by the window or to the common area before doing the puzzle. You will be exercising both your body and your mind.

If your short-term respite stay involves physical therapy, be sure to go to each appointment and do the exercises with all of your energy. Focus on the proper way to do each movement, so you can practice on your own (with your therapist's approval, of course).

Plan light stretches into your day, each morning or night, for instance.

If able, take a daily walk around the community with a staff member by your side.
Not only will keeping a routine help you keep active, but it will give you a sense of accomplishment in each day, which is important as you work toward the end of your short-term stay and prepare to return home.
Try Something New
A short-term stay in a community is also a great time to branch out from your regular routine and try something new as well. Try to look at this as an opportunity, not just for healing, but also for personal growth.
Even if you are restricted to a bed, you can do stretches. Ask your lead nurse or physical therapist for suggestions on stretches that will be best for you.

Make a game of learning the names of the people you come into contact with on a daily basis. Stimulating your mind by recalling the names and associating them with the faces will be a good mental exercise. You will also get the positive emotional reinforcement of the connections you build with those people by becoming more involved with one another.

Keep an eye out for the activities your fellow residents are doing. It's possible that you may find something you like and want to work into your own routine when you move back home, like dancing, gardening, or yoga.
Short-Term Stays for Long-Term Benefits
Respite stays – whether after a fall, hospital stay or illness – can be opportunities for greatly improved health. One key is staying active and mobile while at the respite community so that the time spent is of the utmost benefit.

Seniorly is your go-to source for information on short-term stays. Visit Seniorly or call us at (415) 570-4370 to speak with one of our family coordinators today.