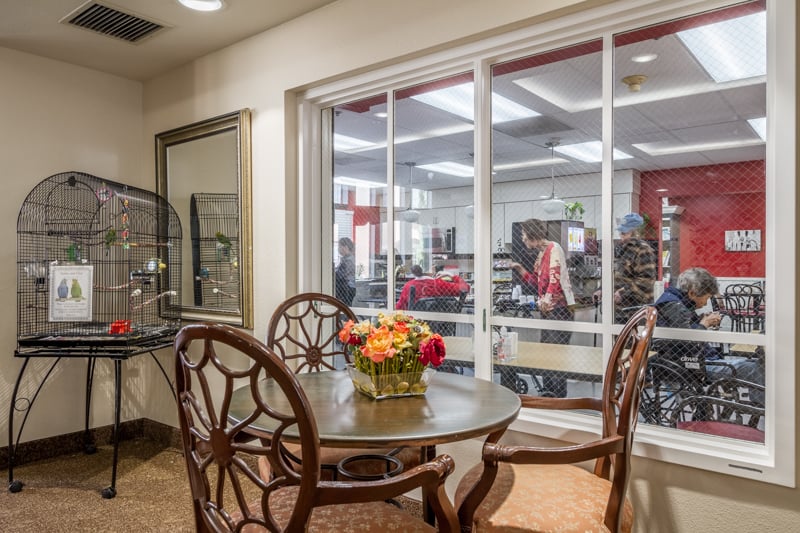 There comes a time when families need to seriously consider an elder care plan that includes moving a loved one into a community or nursing home. Rather than thrusting a senior into new and unfamiliar territory, there are other options to ease into this major life transition.
What few people realize is there are short-term senior housing stays available as families organize a more long-term care plan.
Short-term care, also known as respite care, often provides the same level of services and care as it does for long-term residents. While respite care can also cater to rehabilitation needs, it can also serve as a test phase in the process of finding a permanent solution. Within these programs, guests can stay as long or as little as they like, have access to programs, meals and other activities like a regular full-time resident. Nurses and aides are also there to provide care on a personal level.
In this try-it-before-you-buy-it option, if the fit isn't a positive one, little investment and commitment has been made. And with an estimated 30,000 assisted living facilities in the United States, families have ample opportunity to search for a better arrangement. Resources like Seniorly provide just that -- a local source of information to help streamline your search.
Because it isn't unusual for both potential residents and their families to have cold feet, many facilities provide this feature to help them understand and experience what a community lifestyle can provide and the benefits to having around-the-clock care and services.
Another major resource to call upon during such a transition is a geriatric care manager. While you're figuring out a long-term plan, these professionals can help you decide on options, and are educated in various fields of human services including social work, psychology, nursing, and gerontology. They're trained to assess, plan, coordinate, monitor and provide services for the elderly and their families. They also act as advocates for older adults. While their services are not covered under most insurance policies or Medicare and Medicaid, they can cost between $50 and $200 an hour, depending on the area. A lot of people find hiring GCM's helpful for an initial assessment that can pave the road for future care goals.
While searching for a long-term care solution, another factor to consider is long-term care insurance. These insurance policies reimburse policyholders a daily amount (up to a pre-selected limit) for services to assist them with activities of daily living such as bathing, dressing, or eating. You can select a range of care options and benefits that allow you to get the services you need, where you need them.
There are many reasons why making the transition to full-time care is the right decision, but it's understood that that road can be uncomfortable and not without a few bumps. Families caring for an older loved one can find it challenging, stressful and as time-consuming as a full-time job. That's why there are so many resources out there to help families make this incredibly important change. There's a lot to consider in this process and it's important to know where and how to find the right help.

Seniorly is the trusted resource for comprehensive information on short-term senior housing. Visit www.seniorly.com or call us at (415) 570-4370 to learn more about communities in your area offering short-term stays.