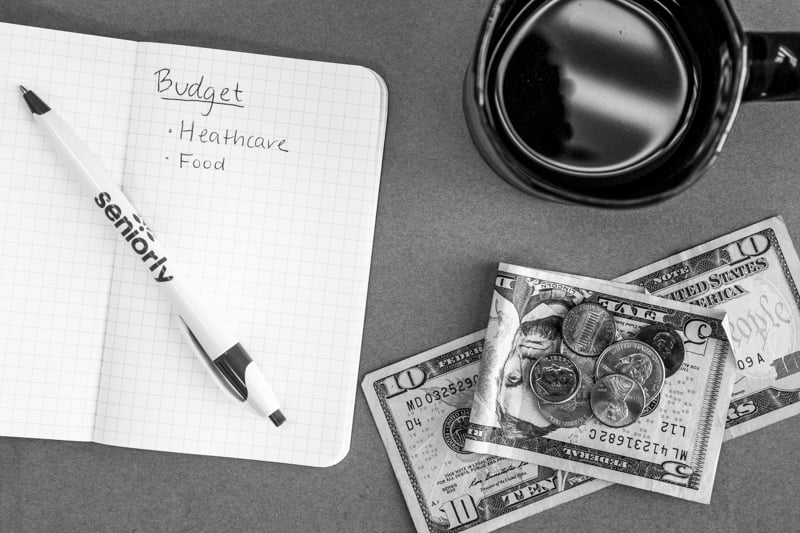 We've grown accustomed to the idea that we need to save for retirement. Call it a nest egg, investment funds, a cache of cash. These dollars coupled with a pension and social security are supposed to cover your needs into the twilight years.
But, money doesn't stretch as far as it used to. In fact, retirement benefits, 401(k)s and and other income just aren't enough, especially when people are living longer than ever before. This is forcing many people in their 50s, 60s and beyond to face the fact that they have a finite income and without a concrete idea of how long it should last.
If you're retired and feeling that you're stretched as thin as can be, you'll be surprised to learn that you can still save money during retirement. And, it doesn't mean you have to live like a kid in college.
These 4 money-saving tips will help ensure a comfortable, stress-free retirement:
Create a Budget

This is a given and you've probably already put one together. If not, it's time to think about what the most important necessities are (i.e. Food, shelter, healthcare, etc.) These must-haves are the things that take priority. However, each of them can be further examined to ensure you're getting the most bang for your buck.

Consider Food Expenses

​Surprisingly, there is such a thing as irresponsible grocery shopping. Ask yourself, what are the things you can do without, what are the items that are more costly and less substantive? Eating out is another bank account draining activity. By no means does this have to be eliminated altogether. By simply reducing the number of outings can save hundreds of dollars in the long run.

Consider Healthcare Expenses

On seniorly.com we have tons of articles to help you navigate cost saving tips on finding the best healthcare that caters to your specific needs.

Consider Shelter

​We gotta have it. And, if you bought a home during your adult years, it was one of the best investments you ever made. With that said, for many people, selling a home is an emotionally difficult decision. Also, streamlining your lifestyle and considering the advantages of elder community living options can take the stress out of all the responsibilities discussed above.

Cut Recurring Bills

​​What are your recurring bills? When you add them up, you'd be surprised how many hundreds and thousands of dollars you're spending at the end of a 12-month cycle. It's not just about staying away from building credit card balances...it's cutting out the things you don't need like useless subscriptions or unnecessary services.

Curb Your Spending on Others

It's only natural to want to want to buy your grandchildren gifts or help with tuition, but think about your finances and your needs...if it's just not feasible, the alternative of having a lack of funds in an emergency is the worst possible outcome. Consider other ways to contribute to the lives of your loved ones, like volunteering to help take care of the house or pets while they're away.

Take Advantage of Senior Discounts

These can be invaluable. It's amazing how many hidden cost-saving advantages there are available to seniors. Senior discounts are often times something you need to ask for. Don't be hesitant to inquire when paying for a movie ticket, booking a trip, setting up a service, etc….you'd be amazed at the dollars you can save!

Seniorly is the trusted resource for comprehensive information on all things senior living. Visit www.seniorly.com or call us at (415) 570-4370 for a free consultation with one of our Family Coordintors today!