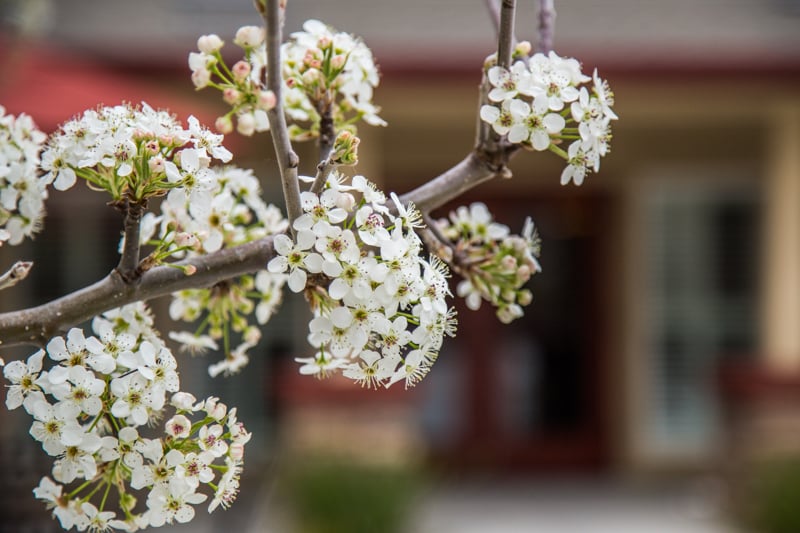 Recognizing you have a parent with dementia is devastating. Symptoms of dementia and Alzheimer's disease include memory loss, decline in other aspects of cognition, as well as difficulties with activities of daily living like eating, using the restroom, driving and getting dressed. Another very traumatic change, when combined with memory loss, is the change in the individual's personality. For the people around them, it can be difficult to come to terms with the fact that they are no longer recognizable. The emotional toll is one of the biggest hurdles a person faces while providing care and support to a loved one with dementia.
Health and physical well-being are two major responsibilities caregivers are charged with; however, emotional support for the person afflicted with memory impairment is just as important. If it's in it's early stages of the disease, it's a good idea to allow your loved one to retain some independence and have input when it comes to their memory care needs.
As difficult as it may be to come to grips with your own feelings and sense of loss when an elder is diagnosed with dementia, providing them with love, patience and understanding can often be the best medicine.
Being diagnosed with dementia or Alzheimer's can also mean that the person becomes increasingly agitated, depressed, and withdrawn. This is frustrating for a caregiver, which can lead to negative feelings, sadness, and depression in themselves. But, it's important to keep in mind that your job is to be the support and a source of unconditional love; respecting and valuing the person trumps all else.
Here are some examples of showing emotional support to your elder diagnosed with dementia:
Be flexible and tolerant.

Listen to the person.

Remember names and words.

Show affection.

Find and create activities you can do together.

Plan and organize.

Provide companionship.
As communication becomes more challenging, it's important to continue to communicate often and in a way that is not patronizing. Talking and singing are excellent ways of conjuring up emotion in someone who would appear to lack it altogether. This type of stimulation can awaken feelings that may have become dormant. Never scold or criticize the patient, and give them time to do things at their own pace.
Depending on the stage of the disease, daily activities such as using the toilet, showering and eating may require 24-hour assistance. But, it's important to always help maintain their dignity.
Caregivers should also remember they are not alone. It's estimated that 5.2 million Americans have Alzheimer's. Worldwide, 47.5 million people suffer from dementia. This means that families are kept very busy looking after their loved ones. But with so much time and attention placed on an elder or parent's well-being, it's easy to forget about yourself and feel isolated. It's just as necessary to maintain your own physical and emotional health, which will only make caring for someone with cognitive impairment easier.
It's not selfish to separate yourself from time to time. Caregivers need vacations, too. They also need activities and friends. By maintaining your spirituality, routine, and a good diet, you will emerge stronger, more balanced and less exhausted.
While there is no cure for dementia or Alzheimer's, living in the moment and providing unconditional love is the best way to thrive when caring for someone with memory impairment.

Seniorly is the trusted resource for comprehensive information on memory care options. Visit www.seniorly.com or call us at (415) 570-4370 for a free consultation with our gerontologist today!