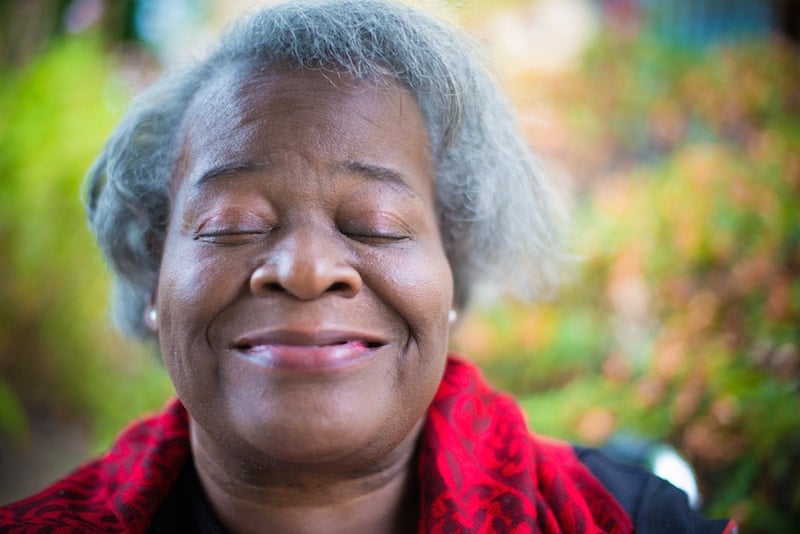 The majority of seniors want to stay in their own homes as long as possible. There, they are likely to be more comfortable, while also more familiar with their neighborhoods. Usually there is a strong emotional attachment to a home, so leaving it can be scary, and in many cases, depressing.
Seniors that have been living in the same place may also have friends and family nearby or strong bonds with neighbors. Moving to a senior home might be the most difficult change an elderly person has experienced in a long time. At the new home, the senior will usually have less space and will probably not know anyone.
Also, a research study found that seniors who live at home and have caregivers help them there have 25% less doctor visits. Seniors living in their own homes who also had Alzheimer's also had fewer doctor visits, when they had in-home care.
Another advantage can be cost. Assisted living facilities can cost thousands of dollars each month, and a room in a skilled nursing facility can be $200 a day or more. However, the cost of in-home care is typically $18 to $40 per hour. Depending on the amount of care needed, this may be the way to go from a financial standpoint. To find out local rates, you might want to call some local home health care agencies. If you do hire someone to provide in-home care from an agency, make sure the agency is licensed and bonded and each employee has been thoroughly vetted before hiring takes place. Home care obviously requires a trustworthy health care provider, because that person will likely spend many hours in a senior's home.
If there are family members who live nearby, it might make more sense financially to have them provide in-home care, if possible. For this option to work, family members must be committed and communicate frequently about responsibilities and issues as they arise. Taking care of a senior family member can be emotionally and physically challenging, but also very rewarding. If the budget is available, it might be more sensible for family members to keep their jobs and pay for in-home care.
It might also help to consider paying a family member who provides care, as a sign of respect and gratitude. Sometimes in-home care is expected from the women in families without pay. This attitude is not only unfair, but it can create tension and conflict that can have long-term effects, and often cause families to break apart.

Medicare
Medicare has a home health benefit, depending on a number of eligibility criteria, such as being homebound and that the senior's care is being supervised by a doctor. If you meet the eligibility requirements, Medicare can help pay for short-term in-home care, such as skilled nursing from an RN or LPN, but it won't cover personal care like bathing and dressing (ADLs - activities of daily living). It does cover occupational therapy, physical therapy and speech language services. It also covers counseling and medical supplies.
Medicaid
You might also get paid for in-home care through Medicaid, but you must contact a representative from this program to find out if you are eligible. Additionally, some states provide pay for in-home care given to seniors that are disabled.
Long-term care insurance
If you have long-term care insurance, you might also get some financial assistance to pay for in-home care. However, critics of long-term care insurance have pointed out that it can be unaffordable for many people and the benefits may not be all that helpful due to limited coverages.
Tax breaks
If you are the one providing in-home care, you might want to ask a tax specialist if you quality for any deductions or credits on your income tax. IRS publication 503 and 502 explains who may be eligible to receive a credit.
Bartering
It might be possible to barter for in-home care by exchanging goods and services with a care provider. For example, if you do carpentry or accounting, you might be able to do some work in exchange for a pre-determined number of hours of senior care. Bartering helps people who are short of cash but have valuable skills to get their needs met through fair exchanges.
We probably all would agree that the best way to pay for in-home senior care is to plan years ahead and save for it. One problem with this approach is that, generally speaking, Americans don't seem to be too fond of saving. In fact, the average US household has between $7,000 and $15,000 in credit card debt. Not having this debt prevents having to pay interest on it and money saved on interest payments can help pay for in-home care.
Hopefully, elderly folks who are living at home have done some planning and their family, friends, neighbors, and other associates can be of some assistance. When an elderly family member needs help in their own home, it can serve as a wake up call for the whole family to get their finances in order. Adults in the position of taking care of senior family members can easily imagine that they too will be in a similar position and begin to plan for their own care. See also: What is Medicare, Medical, and Senior Care At Home?