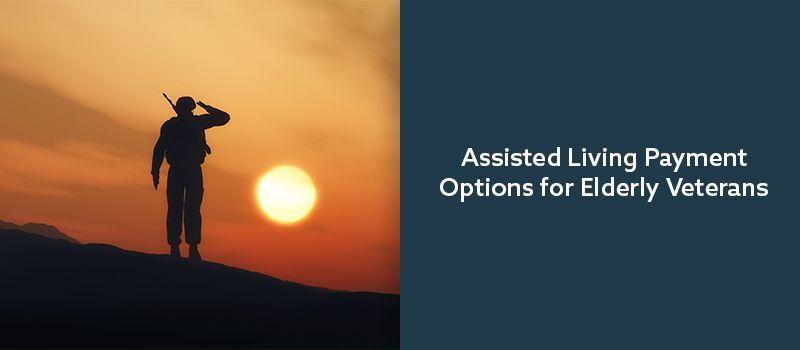 We live in a country full of opportunity because of the brave men and women who fight at home and abroad to keep us safe. And yet, when they return from active duty, veterans are often left with little support or assistance from the country they swore to protect. Seniorly hopes to help improve this by providing a valuable resource to veterans and their families. Here we've taken an abundance of information regarding veteran care and benefits, simplified it and transformed it into easily digestible material to help veterans find the assistance they need.
Veteran's Benefit Options
When researching veteran's benefit options for yourself or a loved one, you should first be aware of the government support available. The Department of Veterans Affairs (VA) can be found online, and provides information regarding Geriatrics and Extended Care, including mental and physical health resources, employment support and descriptions of the different types of benefits. In order to aid these American citizens, "As Veterans age, VA will provide benefits and services that address a variety of issues including the changing health risks they face, as well as financial challenges through VA benefits and health services." These services are meant to help ease the transition from active duty back into society and provide resources to help veterans cope with the change. Other than health resources, benefits are also offered to those in need of disability insurance, home loans, travel reimbursement and financial support for continued education.
Housing and Care Assistance
The Department also has two specific programs to assist seniors with housing and care needs.
The "Aid and Assistance" program is designed to provide additional financial benefits to veterans who meet specific qualifications.
"Housebound" is an increased monthly pension amount paid if you are substantially confined to your immediate premises because of a permanent disability, according to the VA's website.
In-home care and assisted living care as well as skilled nursing facilities are some of the ways that these and other benefits may be applied.
Most veterans are eligible for senior living costs through the VA. However, do note that the VA does not provide this benefit in all areas of the country. In some areas VA benefits are intended to be used strictly for medical costs associated with age, not rent or other senior living expenses. Additionally, you'll notice that many independent and assisted living communities near you are typically not covered by the VA, though some of your personal care may be. If you are still unsure of what's covered and what isn't, the VA can connect its members with a social worker who has detailed information on veteran benefits.
If you have specific health concerns, "VA Health Benefits include all the necessary inpatient hospital care and outpatient services to promote, preserve, or restore your health. VHA medical facilities provide a wide range of services including traditional hospital-based services such as surgery, critical care, mental health, orthopedics, pharmacy, radiology and physical therapy." Simply pinpoint the type of care you need and contact your local VHA facility.
There are also options for those veterans who require a daily caregiver or medical professional due to more serious health concerns. In particular, "Extended care – also known as long term care – is a program for Veterans of all ages who need the daily support and assistance of another individual. Elderly Veterans can receive geriatric and long term care programs at home, at VA medical centers, or in the community."
There is an independent website – VeteranAid.org – which provides additional information on what benefits are available and to which individuals. It also provides helpful information on how to apply for these benefits.
How to Qualify
For those individuals looking to qualify for the increased monthly pension under the "Aid and Assistance" program, it is required that one of the following four criteria be met.​
You require help performing daily functions, which may include bathing, eating or dressing.
You are bedridden.
You are a patient in a nursing home.
Your eyesight is limited to a corrected 5/200 visual acuity or less in both eyes; or concentric contraction of the visual field to 5 degrees or less.
These benefits are not dependent upon service-related injuries. The criteria are also not required to be met by the veteran individually. The veteran may still be independent but may have an ill spouse and qualify for the pension benefits.
The VA can also help you determine eligibility for benefits. According to the website, "Eligibility for most VA benefits is based upon discharge from active military service under other than dishonorable conditions." In addition, a veteran needs to have served at least one day during a period of declared war in order to be eligible; peacetime veterans are not eligible.
How to Apply
There are three ways you can apply:
Online using eBenefits
Through an accredited representative/agent
At a VA regional office with the assistance of a VA employee.
The application process may take several months, however, once the benefits are approved, they are retrodated to the original filing date. For those who feel secure in their knowledge of these benefits, we recommend applying online, which can save some valuable time. For those who still feel a little lost and need someone to guide them through the process, we recommend that you visit your regional office and seek the assistance of an experienced employee.
It is suggested that a cover letter be submitted along with the application, providing noteworthy information that applicants would like to have noticed immediately. If, for instance, the veteran or spouse in need of the assistance is 90 years old or older, that should be noted specifically in the cover letter.
Applicants will most likely need a written report from an attending physician detailing the current physical and or mental condition (in the case of a request for a memory care facility) of the individual receiving treatment. The report should indicate the need for care and the type of care that would best meet the physical needs of the patient.
Now that we've outlined a few key services and simplified the process of applying, we hope that this resource has been helpful in taking advantage of the programs that are available to you. "According to the 2012 U.S. Census brief, Veterans age 65 or older numbered in excess of 12.4 million." This is a huge portion of the population in need of our continued care and support. Join Seniorly and make a change; let's stand up for the people who make this country safe.
For additional senior living resources feel free to email us at ask@seniorly.com or click here for more information on senior living. ​