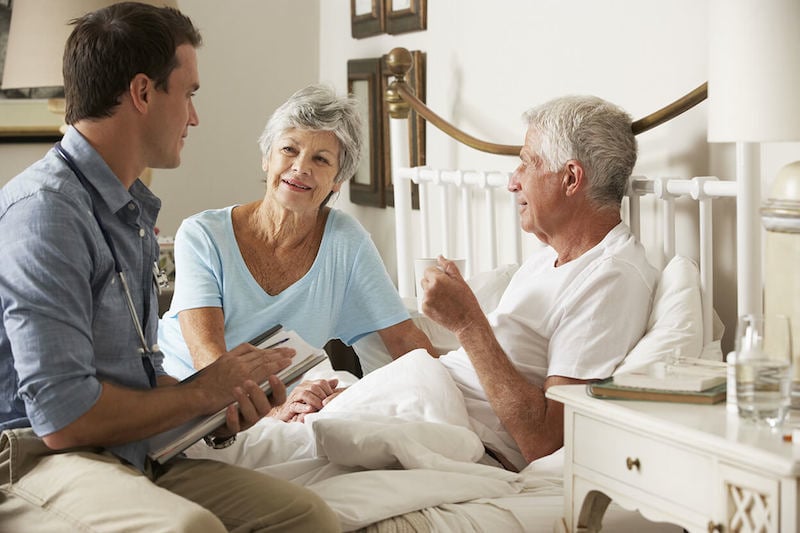 One thing that frightens many people is the idea of readmission after release from a hospital. When you go into a hospital for a serious reason or condition, you're already under a lot of stress. It is an ordeal that no one wants to re-experience. Sadly, hospital readmissions are a common problem. The reasons differ by the person, but age is a major factor. Older individuals are at a higher risk of hospital readmissions due to poor health. What makes this even more frightening is the fact that not all readmissions are related to the original reason for admission.
Some common conditions associated with readmissions are:
-Diabetes
-Non-dependent drug abuse
-Heart failure
-Occurrence of symptoms
These are only a few. Diabetes is the most common reason for readmission, but it is only one of many. Typically, these conditions worsen or the individual does not know how to care for him or herself. The latter is largely due to the hospital not offering thorough information to ensure that the individual can rehabilitate and learn how to manage all symptoms effectively. A lack of information and caregiving complications are often to blame.
Another reason for readmission is age. Aging affects an individual's likelihood for illness or health-related difficulties after hospital release. The elderly are at a higher risk of infection, illness, and other complications related to hospital treatment, which could lead to readmission.
Risks associated with hospitals and the high cost of hospital medical care mean that many of America's elderly are turning to other options, including Medicare. Numerous treatment options exist that will accept Medicare. These options generally have a higher quality of care as well as a lowered risk of complications after treatment. Going with this type of treatment can help an individual remain healthy and remain comfortable as they age.
It is imperative for individuals to look into their options immediately. Preparedness can keep an individual out of the hospital and lower the chance of readmission after hospital stays. Trusted options will provide the treatment and knowledge every person needs.
TrueCare24 is a valuable and effective alternative to hospital visits. It offers house calls for urgent situations by people who are dedicated to you. This service provides vital information and care at home and now it is covered by Medicare. This service also reduces the risk of requiring urgent care soon after initial treatment. Visit http://www.truecare24.com/ to learn more today!