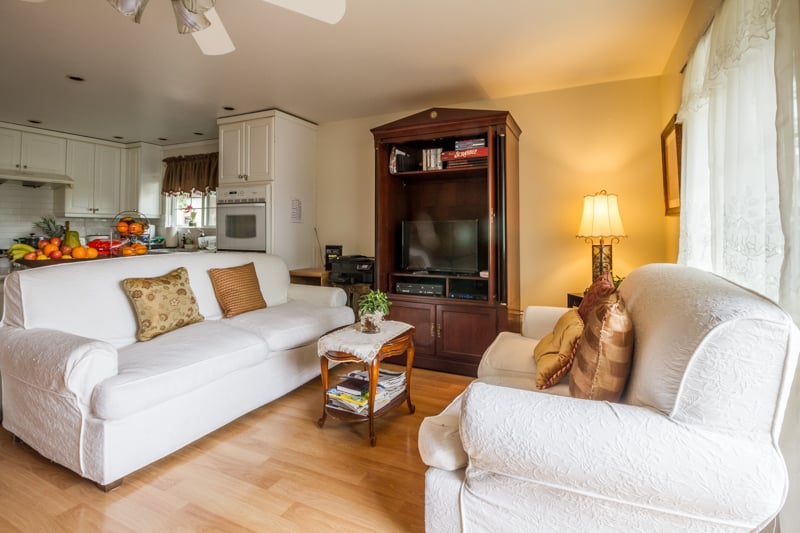 Deciding to move into senior housing is a big step. Once the decision is made, there is a lot to do. While all moves are stressful, the shift to senior housing can be particularly challenging for everyone involved both because of what it symbolizes – moving into the later stages of life and acknowledging the need for more help than before – and the effort that it requires – downsizing possessions and developing new routines and relationships. Here are some things to think about during pre-move planning, the move itself, and post-move adjustment, that can make the transition a little easier.
Before and during the move itself:
Communicate. Remember that this move, perhaps more so than moves made at other times in your life, is a social process. You may be pulled into moving by the desire to be closer to family or by the amenities the housing offers. Or, you may be pushed into moving by declining health and an immediate or increasing need for more help. Whatever the reasons, you are not moving in a vacuum. You will need help from friends, family, and professionals. You may move further from some people and closer to others and you are certainly moving into a new social context. Communication with family, friends, and the professionals involved is key at every stage of the transition.

Ask questions. The more you know what to expect, the easier your transition will be. You already did some homework on the facility when you were making your decision about where to move. But that was with a different intention. Now that you are moving in, the things you want to know are probably different. So, don't be shy. Visit your new home, talk to staff and residents, and make sure all of your questions are answered. There will be less surprises after moving day.

Be thoughtful about your possessions. Whether this move is the result of thoughtful preparation or in response to a crisis, in the end it will never feel like there is enough time to get everything done. To the best of your ability, don't short change packing time. Moving to senior housing almost always requires considerable downsizing and many of the possessions that will need to go have memories and emotions attached to them. Taking time at this stage can have big benefits for the post-move transition.

Carefully choose what to take so that the new place will feel like home. For some this may mean as much of their current furniture and belongings as will reasonably fit. For others, this is a new phase in life. New furniture for a fresh start with a few meaningful items from the past may be the way to go. It takes time to have the conversations needed to figure this out, but it is time well spent.

The same time and thought should go into deciding what to do with what's left. This may be one of the hardest parts of the actual move itself. Our possessions have meaning to us that we hope will be shared by others. For this reason, you may designate certain items for certain people who you think will appreciate them. You may let family and friends choose what things they may wish to have. You may have a yard sale or an estate sale or you may use some combination of these strategies. Not everything will end up where you would like it to go, just as you will not be able to bring with you everything you would like. But knowing you did your best to make thoughtful decisions may help ease regrets as you move into your new home.

Caregivers – don't take over. Family tends to play a big role in this move, particularly when the older adult is in failing health. As a caregiver, it's easy to take over the packing and decision making just to get it done. In the long term, however, this tends to make the transition more difficult. Regardless of how much (or how little) the older adult is able to do, it is still their move, and the more they can maintain control over decisions and be part of the process, the smoother the transition will go. Depending on their health, this can range from doing it all with friends and family for physical labor and emotional support to simply being in the room and picking a few belongings to keep.
After you've moved in:
Keep an open mind. We all get stuck in our comfortable ruts. Some of your favorite routines may transfer well into your new home. Others may not. The more you can stay open to new experiences and be flexible, the easier your transition will be. Who knows? You might find some new and better ruts to settle into.

Socialize. As the new kid on the block, you may feel hesitant about getting involved and feel more comfortable staying in your own space. While you don't need to do everything at once and should choose what's of interest to and comfortable for you, it's important that you get out and meet other residents, participate in activities, explore, get involved, and build relationships. Your transition will go better if get connected to your new home, both physically and socially.

Go easy on yourself. This is a big change. It can take several months (at least) to feel comfortable in your new home. You may experience some grief for what you have left behind. You may feel out of place and uncomfortable. You may be dealing with new health issues. Don't add to these challenges by expecting too much too fast. Give yourself time to settle in.

Ask for help. At the same time, don't silently suffer because you're afraid or embarrassed to ask for help. Again, this is a big change. If you feel like you are not adjusting well, talk to someone.
Seniorly is here to help you at no cost to find the perfect community. Our powerful website will search through thousands of communities across the country that you can connect to directly. Email help@seniorly.com or call us at (855) 866-4515 for further assistance.