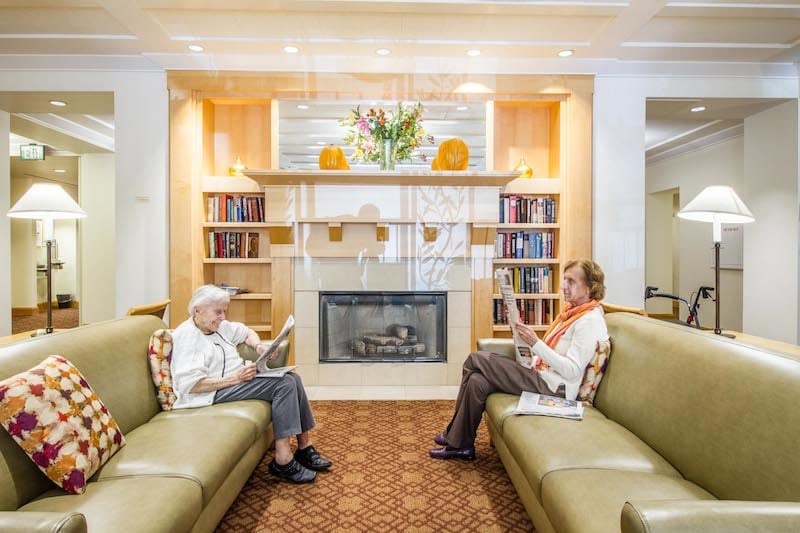 It's a question many elderly Americans and their families struggle with as they age. After raising a family and living for years in the same house, does a move to a retirement community make sense? What are the risks and benefits of doing so?
What is independent living?
Put simply, independent living is any housing arrangement designed exclusively for people 55 and older. Housing can vary widely, from apartment-style living to freestanding homes within a community. In general, these communities are made friendlier to older adults with easier navigation, smaller square footage and no yard work or maintenance to worry about. Many also have caregivers on staff, allowing residents to "age in place" if they should encounter health issues down the road.
Advancements in aging-in-place
Over 90% of seniors surveyed for a recent AARP study, said they would prefer to stay in their own home than move to independent living.
After all, staying in a familiar home and community could emotionally benefit many elderly people. They would avoid the stress of moving, and if there's a need for care, there are many good in-home care options that can help.
In addition to the familiar call buttons, today's technology now offers video monitoring so loved ones or caregivers can know immediately if there is a problem. Here's a link to a great article reviewing the latest in in-home technology for health care.
Plus, some elderly people already live in close-knit communities where neighbors keep an eye on each other. Plus, staying in your own home is usually more affordable than moving to a retirement community.
If you or your loved one decides to stay where they are, there are resources that can help you find in-home care and other programs in your own community. Helpguide is a website offering home care resources and a great place to start.
There are risks to staying where you are, however. Research indicates that a staggering amount of elderly people who are living alone, should be receiving assisted living care and are not. In addition, many have no one checking on them and live in isolation.
Advantages of independent living
Although it can be a tough initial transition to move to a retirement community, most elderly adults and their families are subsequently happier for it.
The responsibilities of homeownership are gone. For example, elders no longer need to do housework or clear out snow from the driveway, which have their own risks of injury. Plus, if you or your loved one was feeling isolated, there is now an entire community of like-minded people to connect with. Many will share similar interests with you or your loved one, and social interactions such as games, lectures and community style meals will bring everyone together.
What's more, there will be plenty of physical activity to get involved in. According to the National Institution of Health, moderate activity in retirement can improve the health and lengthen the lifespan of elderly people. These days, many retirement communities offer swimming pools, walking trails and state-of-the-art fitness centers for resident use.
For more information on finding the right independent living community for you or a loved one, start with this guide on Seniorly.
For additional information on aging in place and getting the support you need, here's another great blog on the Seniorly website.
Seniorly is here to help you at no cost to find the perfect community. Our powerful website will search through thousands of communities across the country that you can connect to directly. Email help@seniorly.com or call us at (855) 866-4515 for further assistance.