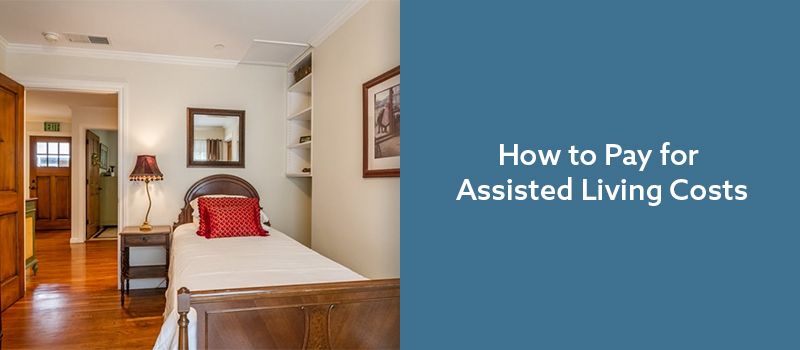 The cost of senior living is high in America, and it's only getting higher. The current median rate for a one-bedroom assisted living apartment runs to over $3,500, with an additional $800 to $1,000 per month for care and care-related expenses such as laundry; however, costs for assisted living facilities near you may vary. If you're like most seniors, or if you're a typical younger relative of a senior who needs a place to stay, something over $50,000 a year may be too much to handle out of pocket. Fortunately, there are alternatives available to help cover the cost of assisted living. These are the most common.
Medicare - A Short-Term Senior Living Option
Medicare is the largest medical insurance provider in the country, and parts of it are offered for free to all citizens over the age of 65. However, Medicare does not pay for assisted living. Medicare Part A, specifically, covers the cost of hospital stays, while Part B picks up the bills for doctors' visits and other odds and ends. The program also provides a certain amount of coverage for skilled nursing, rehab and memory care, which can be invaluable during the rough first few weeks while you're moving into your new place. It was never intended to provide for your long-term care, however, and so alternatives must be found before the limited nursing home allowance runs out.
Medicaid - Help for Low-Income Senior Residents
Medicaid, like Medicare, is a government health insurance plan, except this program is open to the financially needy. Many seniors on fixed incomes rely on Medicaid to help with some of the costs of care, though if your income is above a certain level, you may be responsible for an annual co-pay or share of cost. Half of Medicaid's funding comes from the federal government and half from your state, so details of coverage and co-pays vary tremendously from state to state. Please note in some select states there are Medicaid waivers that pay for assisted living, but it's very limited.
Long-Term Insurance
When your Medicare and Medicaid benefits run out, or when they just aren't enough to cover the cost of care at your senior living facility, it helps to have another form of insurance to fall back on. That's where long-term insurance can be a lifesaver. LTI acts like a regular insurance policy and picks up the expense of assisted living under whatever the terms were when you signed up for the policy. LTI usually picks up where government insurance plans leave off and provides for extended residency in an assisted living or memory care facility, with some allowance for nursing and physical rehab, just in case. Plans like these are often included as continuing coverage after retirement from a job, or they're separately purchased as a supplement.
Veterans' Benefits
Most veterans are eligible for senior living costs through the VA. If you ever served in the military, regardless of branch, and you were honorably discharged, you may be able to use this coverage to take the edge off of skilled nursing and home health care. A veteran needs to have served at least one day during a period of declared war in order to be eligible; peacetime veterans are not eligible. If you are eligible, please notethe VA does not provide this benefit in all areas of the country, and it's intended to be used strictly for medical costs associated with age, not rent or other senior living expenses. Independent and assisted living are typically not covered by the VA, though some of your personal care may be. Fortunately, the VA can connect its members with a social worker who has detailed information about what's covered and what isn't.
Equity and Reverse Mortgages
When the temporary and partial coverage of Medicare and Medicaid have run out, or when there's an expense your LTI just doesn't cover, your only option may be private pay. Most seniors collect a fixed monthly income from Social Security and/or a pension earned from a lifetime of work. These often provide a measure of security, but they may not be enough to cover the $3-5,000 monthly cost of your care. That's when many seniors turn to the equity in their homes for help with monthly costs. This can be done in one of two ways, equity and reverse mortgages:
Equity is the money saved up in your house. You can either sell the property for a lump sum to cover costs, or take out a line of credit backed by the property to supplement your needs.
Reverse mortgages are a kind of slow liquidation of home equity. With a reverse mortgage, you get a monthly payment for your house that slowly turns the money you've put into it into cash that can plug the gaps in your care in the here-and-now.
Paying for long-term care for yourself or a loved one can be as challenging as finding the right care was in the first place. Before you commit to one method to cover costs, be sure you know all of the options you may be eligible for.
If you're looking for affordable housing, check out these three programs.
For even more information on assisted living, click on this link.