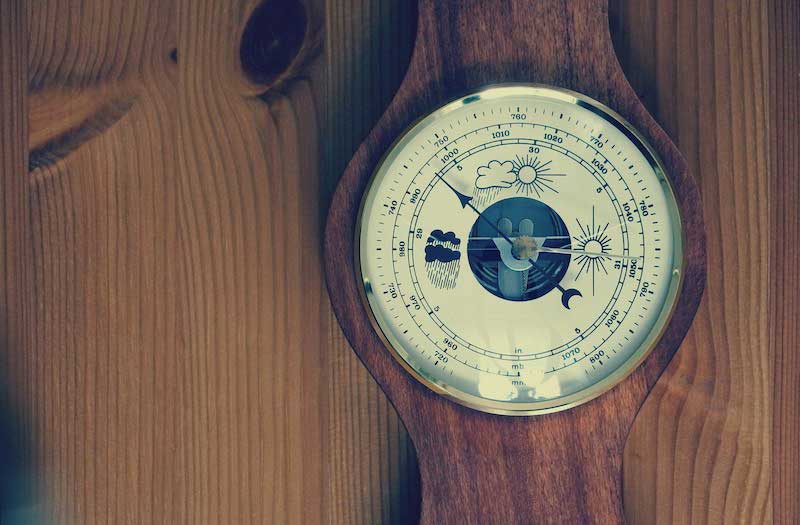 As I write this I am looking at a booklet my primary care doctor gave me called Advance Care Planning: Planning for Future Health Care Decisions. It's only nine pages long, and most of that are the forms that I and my chosen Patient Advocate are to complete and sign. These forms give a person I designate the legal ability to make medical decisions for me if I'm unable to. This can include starting or stopping treatment, releasing medical records, arranging for hospitalization, picking doctors, choosing mental health treatment including possible hospitalization, and removing life-sustaining treatments. The assumption is that I've given my Patient Advocate the information about my preferences and values they would need to make these kinds of decisions. It all looks as simple as checking a box or two, finding a couple of witnesses and signing my name.
Of course, to complete these deceptively simple forms I have to do a lot of thinking and have some potentially difficult conversations. It's daunting and at 46 years old and in reasonably good health, it's tempting to just shove this booklet away in a drawer for another day. I'm not alone in that feeling. Typically only a small proportion of people have some sort of documentation about their care preferences. Not surprisingly, the numbers increase dramatically among those who are clearly facing the end of life.
It's a process worth going through, however. A variety of research studies have found that terminal patients with some form of advance directive were more likely to have the level of care they wanted at the end of their life. And, those with specific and clear documentation of their preferences had a better quality of life in the week before their death than those who did not.
What is Advance Care Planning?
Advance Care Planning is often talked about in terms of the documents involved such as advance directives, living wills, a durable power of attorney or a do-not-resuscitate order. Some states are also starting to use Physician Orders for Life-Sustaining Treatment (POLST) or Medical Orders for Life-Sustaining Treatments (MOLST). These forms allow you to give more details in addition to an advance directive. The actual form is completed and signed by your doctor, in consultation with you. Once it goes in your chart, it has the force of any other medical order.
All of these, however, are just mechanisms for communicating your wishes should you not be able to. Advance Care Planning is a process through which you learn about the types of decisions that might need to be made in a medical crisis, figure out your preferences in relation to those decisions, and share those preferences as well as your values and wishes related to end-of-life care with health care providers and family.
This is not easy stuff and it's not a one-time event. My wishes will probably change over time and are likely to be different in different circumstances. As I grow older or suffer illness or injury, I'll need to revisit this process and update any documentation I have on file.
Where do I start?
If you're like me, it's hard to think about my preferences in the abstract. One place to start is by thinking about the types of decisions that might need to be made in different situations.
For example, a major decision in a medical crisis is often about what emergency treatment should be used to keep you alive. This could involve cardiopulmonary resuscitation (CPR) if your heart stops, the use of a ventilator to help you breathe, or a feeding tube or IV liquids if you can't eat or drink on your own. While each of these may keep you alive, they are not without costs and are not always successful. CPR, for example, requires a lot of force that might break a rib or collapse a lung. Ventilator tubes are inserted down the windpipe and require sedation because they are so uncomfortable. Feeding tubes and IV liquids may actually make you more uncomfortable if you are near death by putting extra stress on a failing digestive system or kidneys.
Another major decision is when to move to care that relieves suffering, but may not necessarily prolong life. Hospice is one place to receive this type of care. The focus in hospice is on quality at the end of life and support for family after the patient dies. Comfort may also be provided through palliative care which is provided along with life-saving treatment, such as chemotherapy.
In addition, your current health and your family health history can help identify potential problems in the future. You can then talk with your doctor about what types of decisions you might face if you develop those problems. This, in conjunction with your values and what makes life meaningful to you, can help guide your wishes.
The Coalition for Compassionate Care of California has a number of useful resources for advance care planning. These include tools to help you identify what's most important to you if you become seriously ill, guides for having conversations with family and health care providers, and information about forms and what documentation is required.
For more information on retirement communities that may fit your needs, visit Seniorly. Or call us at (415) 570-4370 to schedule a free consultation with our gerontologist.