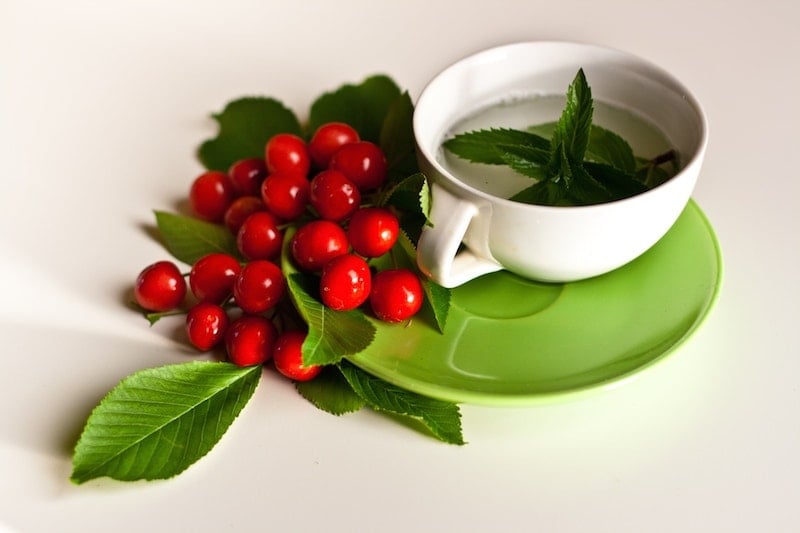 Seven years ago, my wife's mother Pauline began requiring more care as she was diagnosed with dementia. For us, caring for each other was our family's highest priority. But Pauline was 2,000 miles away. How could we be responsible caregivers so far away?
We are not alone in answering this question. In America, family members do not always stay in the same house, even the same town or state, depending on career moves and retirement moves. We are a country always on the move. As result, almost 9 million of an estimated 43.5 million caregivers in the United States are left caring for an aging loved one from a distance (see the Gallup Healthways Wellbeing Survey, updated 2012).
For almost a year, Pauline lived in an assisted living in California. We had found a caring community that could pick up the phone any time we called and keep us up to date. We could talk with Pauline, the staff, and the administrator—but it was just not the same as being there. We were living in Tennessee, and stress was heavy because of the distance. Being so far away, a feeling of powerlessness could sometimes consume us, followed by the guilt that if we would just move closer, then we could care for her better. And this despite the fact that my wife has been a leader in elder care and senior housing for three decades.
Fortunately her expertise helped in making caregiving long distance work. And based on our experience and her expert advice to many families in situations like ours, I would like to offer six helpful tips. These are options for caregiving from afar, not directives, so choose and quilt together all or some of the six components as a plan for long distance caregiving of a parent or loved one.
Visit often. You cannot replace the hands-on/eyes-on approach to be sure you are meeting the needs of the parent or loved one you're caring for. Schedule visits throughout the year—plan driving trips or find cheap flights by planning ahead. Each situation necessitates a certain amount of visits, but at least four or five seems the minimum. You have to go to where your parent or loved one is living to see the way that housekeeping, food services, and other assistance is done. You have to see how the pantry and medicine cupboard are kept, used, and dispensed. These are details in caregiving that are very important. Of course, I know that flying or driving long distance more than four times per year will not be easy given our busy lives. Nor will it be inexpensive, especially if you fly. But visiting brings you face-to-face with the reality of caring, strengthening ties with those who are caregivers to your parent or loved one.

Rely on friends. One of the most important ways to manage long distance caregiving is to have friends, neighbors, or other relatives who live near your parent or loved one to check in for you when you are not there. Friends and neighbors can be a great resource particularly if they have lived in that neighborhood or town for a while. The problem, of course, is that you may not know a neighbor or a relative who lives nearby to help. And even if you are good at making friends, maintaining that friendship conditioned on a commitment to a parent or loved one may get dicey. At these times, you will want to go outside the friend-family network.

Hire a professional. Of course, hiring a home care provider to assist with meals, housekeeping, grooming, and medications may be more expensive than depending on a family member, but a professional in-home caregiver should be licensed and bonded, bringing a level of expertise and experience into your loved one's life. This kind of care can be scheduled for a couple hours per day or a full day. Either way, the caregiver manages this care based on your loved one's needs, shaping the care around your family specifics. As a result, a social component develops so that you, family members, and loved one develop a relationship with the provider that makes long distance communication effective.

Use technology. The high tech world continues to generate products for better long distance care of a senior or loved one. Of course, there is staying in touch by emailing, texting, and even video conferencing. But there are several tech and mobile services now for contacting physicians, doing diagnoses, providing daily monitoring, connecting with care providers, managing home appliances, generating medical alerts, and handling medications. Many of these are well suited for independent seniors, but they may also be mixed in with greater levels of care.

Move them to an assisted living. This decision is a big one, but may be necessary for peace of mind and level of care for your parent or loved one. Assisted living communities provide 24/7 services and facility care that can only come by living there. Much more expensive, but the comfort, security, enhanced environment, food services, and daily med assistance are almost impossible to match. And yet the senior may continue to have autonomy by having his or her own apartment. The assisted living model is not nursing care although some do have Alzheimer's care areas. If a loved one needs more care, that can usually be arranged up to a limit, since this model continues to support a level of individual independence. Because assisted living communities have different levels of care, most can provide a personal plan for each resident, a plan that dignifies each individual. Before choosing a community, you will want to shop around. Visiting the communities is the best way to know if your choice is the best fit. That means taking a week or so to be there or having a friend or family member help.

Start your assisted living search by finding all of the communities near you. Enter your city or zip code in the search box below.

Move them closer. The most life-changing option is to move your loved one closer to you. But of course a move means so much more than a visit. It often means changing one's entire routine and life connections. However, having a parent physically closer may be the only way to ensure your complete involvement in that loved one's life. And that closeness can bring golden opportunities for a relationship that enriches. Moving a parent or loved one closer is sometimes met with resistance, out of which there can be a period of grief and depression. Yet many who have made this change find the experience a new chapter, bringing families closer. The benefits to this kind of change for a loved one are managing his or her possessions before it's too late and invigorating his or her life with new choices and more oversight for you.
Of course, the best plan maybe a patchwork quilt of these. What is important is to stay positive and know you are doing the best for your loved one at each step, whether those steps bring you closer together geographically or not.
John Bailes is a writer, blogger, husband, father, and PhD candidate at University of South Carolina.
To see our infographic on long distance caregiving, click here.