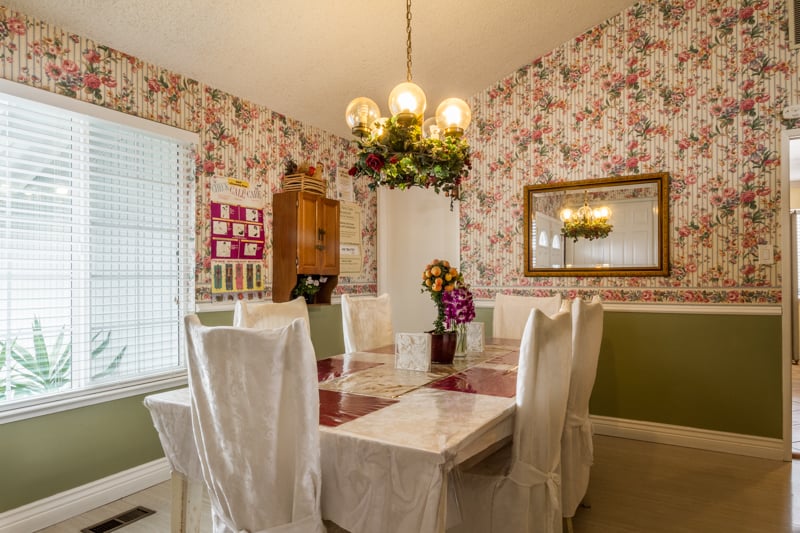 All of us can expect to need some extra help when we get older. At the same time, most of us would prefer to remain as independent as we can for as long as possible. Sometimes we can do this in our own home with perhaps some extra help with various tasks. But staying at home can often lead to isolation and what we see as independence can sometimes really be a loss of freedom. If you think senior housing might be an option for you, it's good to think about what you may need in the future as well what you need today and understand the various options that are available.
Independent living is a broad category that includes any housing arrangement designed for adults aged 55 and older. This type of housing may also be referred to as retirement communities or homes, senior housing or apartments, or congregate care. Residents live independently in apartments or free standing homes, but the community is older-adult friendly with lots of amenities that are easily accessible. These might include fun activities in a clubhouse or other central location, fitness facilities, daily meals, housekeeping and laundry services, and transportation for shopping or other places outside the community. Generally they do not include medical or nursing staff because they are intended for older adults who don't need much help.

If you are mostly independent, but would like to make your life easier, independent living might be for you. If you're tired of maintenance and basic home care, independent living might be for you. If you're feeling isolated, an independent living community would provide easy access to a network of peers. If you feel trapped in your house because it's harder to drive or use public transportation, independent living communities make it easier to get out and about.

Assisted living options provide more help with the basic things we all need to do in life. They have staff regularly available to help with shopping, cooking, dressing, bathing, and other Activities of Daily Living. They do not have nursing staff and don't provide medical care. While this type of help can be obtained through in-home help at your home or in independent living, if you're having these type of difficulties plus some other problems, it might be time to consider assisted living. A related subtype of assisted living is Board & Cares.

For example, if you find yourself having more accidents in your home, such as falls, and have to wait a long time for help when they happen, assisted living, where there is 24-hour staff available might be a good option. If you take a long time to recover from a bad cold or a flu and have difficulty getting to the doctor, you may want to consider assisted living. If you have a progressive problem such as congestive heart failure or dementia that will require more help in the future, choosing assisted living now might be a good option.

Skilled nursing facilities, or SNFs, are for those who need medical care. Unlike assisted living, the staff in a SNF includes registered nurses, physical and occupational therapists, speech-language pathologists, and other skilled staff. Most often people stay in SNFs short-term as they are intended for rehab and Medicare/Medicaid have time limits on many SNF services.
If you are recovering from surgery or something like a stroke or you have a worsening chronic condition and need help improving or stabilizing their condition, a SNF may be the best option right now. However, since it is intended to be temporary, you should also consider what will best meet your needs when your rehab period is over.

Memory care facilities are distinct units, usually within a long-term nursing facility, that are dedicated specifically to individuals with Alzheimer's Disease or other types of dementia or memory problems. They generally have the same services as assisted living such as 24-hour staff, meals, fitness and social programming, transportation, but there is also access to medical care and programs designed for those with dementia. For example, they will provide a safe and secure place for residents to do things like wander at night, rather than trying to control such common behaviors.


Aging in place is something to consider as you think about your options. Moving is one of life's more stressful challenges and a move that requires downsizing and perhaps giving up some independence can be particularly difficult.

If you want to avoid future moves, but anticipate needing more care in the future you might consider a Continuing Care Retirement Community or another facility that provides a continuum of services beginning with independent living all the way through skilled nursing.
Whatever your needs, this is an important decision that should be made with as much information as possible. Some things to do regardless of the type of senior housing you are considering include:
Gathering information on the finances of the community, its reputation, and its management

Visiting the community and taking a tour

Talking with staff members and current residents

Comparing your current expenses with the services and amenities provided by the community

Discussing the move with family as well as financial and legal advisors as options vary in terms of private pay, Medicare/Medicaid, etc.
If you take the time to make a thoughtful and informed decision, moving into senior housing can be a positive experience that can ultimately enhance your quality of life.
For more information, please see our Resource Center or call (415) 570-4370 to schedule a free consultation with our gerontologist today! Click here to learn more about assisted living.