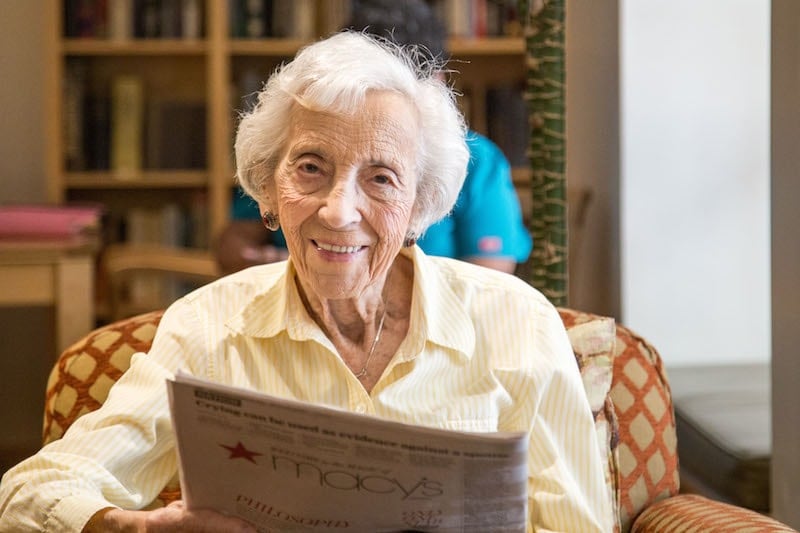 Holiday breaks are an ideal time for grandparents and grandchildren to spend time together.
However, sometimes it can be hard to know what to do together. How can you convince your grandchildren to put aside their phones and focus on some quality time with their grandparents?
Suggest one of these activities. Even the most disconnected teenager will engage after a few minutes of fun.
Build a Gingerbread House
You can purchase simple or elaborate kits to begin your house. If you are a baker, bake your own gingerbread walls and roofing (it will be far tastier than the kit versions). Then, let your imagination take flight.
Use waffle cones as dramatic castle spires
Make snowmen from marshmallows and frosting
Use candy rocks and fondant to create a rock façade
Give your gingerbread house a name and take photos with 'Gingerbread Manor.' Be sure to share those photos with family and friends. Encourage your grandchildren to share their photos with friends on social media. You may find that you have an annual tradition in the making.
Share a Game
Games have changed since you were a kid. Whether your grandchild is four or 14, odds are that he or she has a favorite game.
Agree to teach one another your favorite games. If your favorite game is no longer available in stores, there is a good chance that you can get it on an auction site such as Ebay. Plan ahead and purchase it early so you're ready for your time together.
While you are playing your favorite game, tell your grandchildren stories about why it is your favorite and share stories of playing the game when you were a child.
The games your grandchildren enjoy may not be games you would normally play or enjoy. Your willingness to learn something new, to move into his or her world, and to laugh at yourself will be endearing and even bring you closer together.
Break out the Photo Albums
Rarely has there been a child who didn't enjoy laughing at photos of his or her parents when they were kids. Pull out those photos albums and show your grandchildren photos of their parents. You'll be surprised at how quickly a few moments will turn into a few hours.
Show them photos of your favorite holidays. You'll relive special memories, and your grandchildren will get to know you – and their parents – in new ways.
Make it a Date
If you live close to your grandchildren, plan a date with each of them individually. Tailor each date to the personality of the child.
Do you have a movie buff in the family? Take him to the historic theatre in town to see a holiday film festival. Is there a budding chef? Take her to a fabulous restaurant for their holiday tasting menu.
Then, gather the whole family together to go for the annual tree lighting at the park. The more you do together, the stronger your bond will be.
Volunteer Together
Volunteering is important regardless of the time of year, and teaching our youth the value of giving back is essential in today's society. The holidays provide an easy way to introduce this concept to children and teenagers.
Use a site such as VolunteerMatch to find volunteer opportunities in your area. The website allows you to sort by opportunities that allow children and teenagers as volunteers. View the available options together and choose one or two to try.
Spending time giving back to the community is a wonderful way to be reminded of how fortunate you are to have one another.
Time Spent Wisely
Whether you do something extravagant or just spend a quiet afternoon together, the point of these activities is to spend time with a child who means very much to you.
Take a look at our other holiday articles: