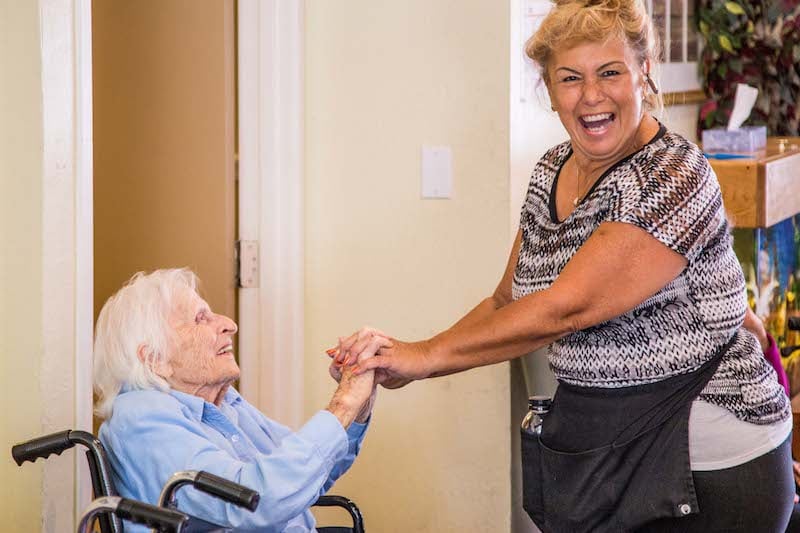 Everyone is excited about the holidays. Aren't they?
Most of us look forward to the holidays, when we can take time off from school or work to spend time with family and relax. But what about those who cannot take time off?
While going about our own busy lives, we sometimes forget that those serving as family caregivers may not be able to enjoy the holidays in the same ways as the rest of us. With so many duties to take care of, such as providing transportation, setting up health care appointments and keeping patient medical files organized, caregivers are sometimes too overwhelmed during the holidays to think about taking time off.
With a few simple gestures, we can spread holiday cheer to those serving as family caregivers and help them feel more appreciated.
Ease the Stress
Caregiving is by its nature a very demanding job. Then add the emotional struggle of having to watch a loved one suffer.
One of the best and easiest things you can do for a caregiver is to offer to come sit with their patient for an hour or so a couple of times during the holiday season. Meanwhile, the caregiver can go do holiday shopping or just take a nap. Consider arriving with a gift card for a massage or pedicure for the caregiver to enjoy while you keep their patient company.
Help them Prepare
If you are hosting a holiday gathering at your house, consider the caregiver and patient guests that will be attending. Talk to them beforehand so that you go into the holidays with similar expectations.
The Alzheimer's Association suggests sending information to caregivers about things in your home that may have changed: Is your decor different? Is the sofa in a new place? This may help the caregiver and patient prepare for big events so that things can go smoothly. That little bit of advance planning can make the day easier and more enjoyable for both of them.
Be a Considerate Host
When your favorite caregiver friend and their patient (who happens to have dementia) RSVP to your holiday event invitation, you can start planning ways to make the day more enjoyable for them.
For example, the dementia patient may enjoy seeing everyone for a few minutes but may get overwhelmed by too much stimulation. Consider making a Royalty Room where she can be more comfortable. Make sure that it is small enough to be cozy but large enough to allow for a couple of people to sit comfortably.
Whenever she feels overwhelmed, the patient may retire to her room to sit alone for a moment. Then, guests may go and visit her there individually. This way, she can still get the enjoyment of visiting with family and friends, but in a more controlled and manageable setting. And your caregiver friend will get a few hours to enjoy while knowing his patient is happy and well cared for.
Share your Holiday Leave
If you have time off during the holidays, share that with your favorite caregiver. Take a few tools from your garage or tool shed, and go offer to make any minor home repairs they might need done. Your effort will be much appreciated by a busy caregiver who is too overwhelmed with other tasks to focus on home repair.
You might also ask if installing small things like grab bars in the bathroom would make life easier for their patient. These are small installations that you can do with relative ease.
Think it Through
It isn't too difficult to make a difference in the life of a caregiver during the holidays. All it really takes is a little thought and action. We can each make a difference in someone's life at a time when they need to be reminded that they are indeed deeply important.
Need gift inspiration for the beloved caregiver in your life? Check out this recent article from Seniorly.

You can also check out Seniorly.com and the Resource Center for additional information on caregiving.