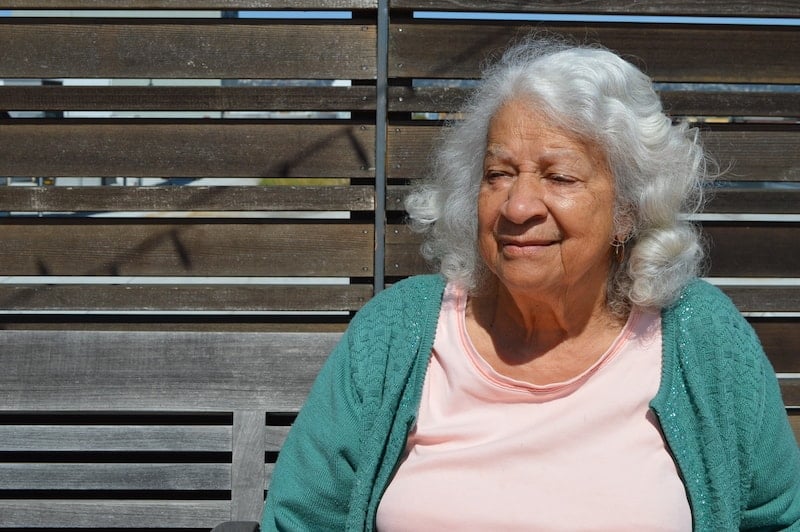 Whether your elderly loved one is living in a retirement community or independently, there is nothing harder than watching them suffer with an illness. And it becomes even more difficult for family and loved ones to care for them when a medical condition takes a turn for the worse over the holidays.
After all, it's the time of year we're surrounded by family and expect to feel joy and happiness. There are reminders everywhere: holiday lights, festive music and television commercials depicting happy families tug at our heartstrings.
So how do you care for an ailing family member among all the pressure to "feel happy"? And what's the best way to talk about your loved one's health changes with other family members?
Anticipatory Grief
"Anticipatory grief" is the term used to describe that difficult period of limbo between when an elderly loved one is diagnosed with a fatal disease and when they actually pass on.
According to the National Center on Caregiving, this grieving process can last anywhere from a few weeks to a few years, depending mostly on the nature of the elder's illness and the quality of care provided by relatives or caregivers.
Steve Barlam, Chief Professional Officer of LivHOME, a company specializing in at-home care, says despite the happiness that is supposed to accompany this time of year, the holidays are "A season that can heighten one's sense of loss around a fatal illness of a loved one."
He also maintains that while everyone's grieving process is different, shying away from the topic and the reality of the situation will only make it worse.
Start a Conversation
When an elderly family member is reaching the end of life, it can open the door for conversations regarding their wishes and funeral arrangements. Though this is a tough topic to broach, it can give your loved one and extended family peace of mind knowing that plans are in place. This can help reduce stress, particularly during the holiday season.
Another way to honor your loved one during the holidays is to make them the center of the celebration. Barlam suggests trying to get them as involved as their illness allows them to be, with festivities like decorating the house, preparing meals and other traditions your family may enjoy.
If your loved one is physically unable to participate, ask them to share stories of holidays past. Everyone will appreciate learning more about family celebrations and what traditions took place years ago. Going through old holiday photos together will trigger even more of those stories.
You can also ask them to share some favorite family recipes to prepare. Watching classic holiday movies together will be another great memory for years to come.
Talking about the End
While the topic of death is never an easy subject, it is healthy for you and your family to talk about your elderly loved one's end of life. According to Barlam, though everyone grieves differently, facing the fact that you will soon have to make your way without your loved one is an important first step to healing.
If you would like some help talking to the younger members of the family about a fatal illness and death, here is a great article from Cancer Research UK.
Kids will also want to spend a good part of this holiday season with grandpa or grandma. Have them create some artwork especially for your loved one or bake and frost some special cookies for their grandparents.
Remember, by including your elderly loved one in as much of the holiday festivities as possible, you'll be bringing some much needed joy to them and the entire family. You'll also be making some final memories with them that can be treasured for years to come.
For more important information about end-of-life preparation, check out this blog on Seniorly.
For more information on care and retirement communities for yourself or an elderly loved one, go to Seniorly for the most up-to-date, comprehensive information.