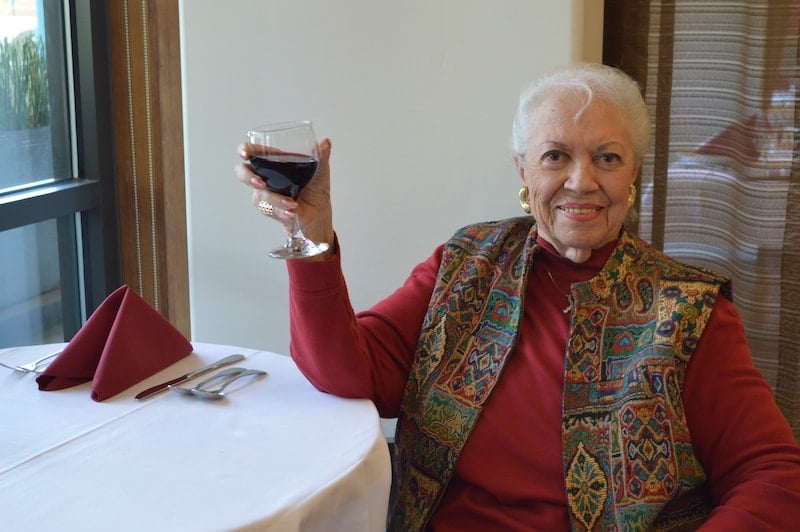 According to the Academy of Nutrition and Dietetics, five of the eight most common causes of death of adults aged 65 years and older are influenced by nutrition. Nutrition can impact the risk of chronic disease, the speed of disease progression, as well as the intensity of disease symptoms.
Our nutritional needs change as we age for a variety of reasons. We may need to adjust our diet because of particular medical conditions. Prescription and over-the-counter medications can change our metabolism and the way we digest and absorb food.
The loss of a spouse or other family member, a lack of interest in cooking or eating alone, difficulties preparing or shopping for food, and financial concerns may change our eating habits. Changes in our ability to taste food and difficulties in chewing or swallowing can also make food less appealing as we age.
Quality of Life
While nutrition is important to survival, food does more than give us fuel. The familiar phrase "you are what you eat" reflects the social and cultural power of foods. What we eat is tied to how others see us and how we see ourselves as we age.
Meals can provide structure and meaning to the day and enhance feelings of independence, control and mastery over our environment. Restaurants serve food, but they also satisfy social and emotional needs through the menu, atmosphere, service and pricing.
Food is associated with cultural identity, particularly foods that have been passed down through the generations. Comfort foods vary depending on cultural influences, but in general they are considered soothing because of their familiarity and connection to people, places and memories in our lives.
Merging the nutritional needs and challenges of later life with the social and emotional aspects of food can be difficult, but there are many resources online available to help.
Take a look at some of my favorite recipe ideas and eating guidelines taken from the web.
Recipes
Care.com offers 18 quick and easy recipes for seniors. The list also includes some resources to help out when cooking is no longer an option.
Pinterest has a plethora of Senior Friendly Recipes you might want to try out with your family. The Blueberry Bliss Bars look amazing, and are filled with antioxidants that can help seniors keep free radicals in check and prevent them from damaging other cells.
Seniorly's Pinterest page also has a "Food for Thought" board full of recipes that are great for older people.
Guidelines for Healthy Eating
According to USDA dietary guidelines, balancing calories to manage weight, reducing certain foods and building healthy eating patterns can have a huge impact on how we feel as we age.
For those who are looking to manage weight as they age, this National Council on Aging provides some healthy diet tips for older adults.
There are also a variety of resources from the National Institute on Aging:
1. This guide explains the benefits of choosing healthy meals as you get older.​
2. This guide offers healthy eating tips for caregivers feeding someone with Alzheimer's disease.
3. This AgePage resource offers a guide to healthy eating after 50. It provides plans for making smarter food choices, as well as a section for answers to frequently asked questions.
4. The NIA publication "What's on your plate?" also provides suggestions on smart food choices for healthy aging. It gives readers information on food safety and shopping tips for people of all ages.
For more information on senior living communities in your area and the types of cuisines provided, visit www.seniorly.com.