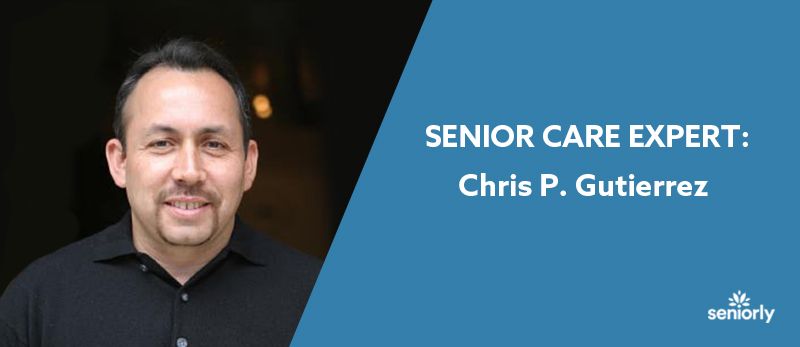 1. What do you enjoy most about being a senior care expert?
The two most precious commodities that we have in life are TIME and ENERGY. When I help families, I do everything that I can take away the GUESSING that can accommodate the search for senior housing (assisted living, memory care, independent living, or a board and care home). As I do my job well, I help families to save their time and energy by not wasting them on touring communities that are definitely not a good fit for their elderly loved one. With that, the part that I enjoy most about being The Director of Senior Housing for my company is to be a TRUE partner to the family, and to the communities to where I refer. I respect the time and energy of the professionals at the communities to where I refer, as well.
2. What positive changes in senior living have you seen happen over the years?
The positive changes that I have seen in working in senior living for the past 15 years, is that there is more transparency with the communities and their relationship with the California Department of Social Services licensing. Violations and inspections are posted on the state's website. I utilize those reports when making referrals. Secondly, technology has been a nice asset. For instance, residents have the ability to Facetime and Skype with their families and friends.
3. What would you like to see change to improve the senior living experience?
Again, with transparency, I think that to enhance the senior living experience, operators of senior living communities (assisted living, memory (Alzheimer's) care, and board and care homes) should be honest with families. Communities should be transparent about things like what the ratio of caregiver to resident is at all hours. When I tour with families for example, some places will say that their ratio is 7 to 1. When we probe further, we realize that number is valid from 7 a.m.-7 p.m., but it goes to something like 20 to 1 after 7 p.m. and if someone does not sleep at night and needs assistance, that can be an issue.
4. What is the first piece of advice you give to anyone working with you for their senior care needs?
This is a great question. My advice would be for them to set aside 10 minutes plus in a place where they can speak freely. I would like their undivided attention so I can really gauge if they are serious about their search or not. If they just want generic information, I have a phone number and website for them. If they are serious and it would help for them to meet in person to discuss their needs, I can meet them in a public place, my office, or their residence. The time that we set aside for our initial intake also helps us both to earn one another's trust as we go forward.
5. How can someone looking for help with their senior care needs contact you?
With starting my own company and leaving A Place for Mom, my goal was to always be accessible to families and they could/can contact me directly (without having to go through some 800 phone number). So my cell phone is always available to the families that I am helping and they can call or text me anytime at 310-625-9055.
If you would like to see how other senior care experts answered these questions, click here.