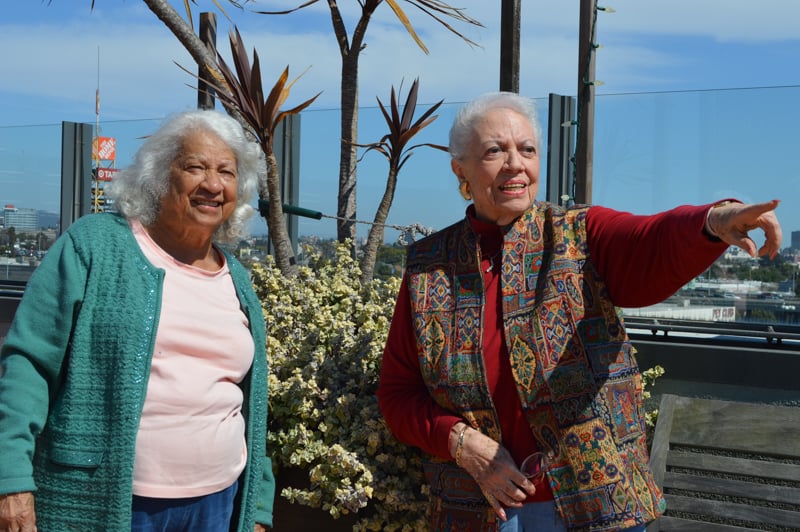 What are social networks and why are they important?
Your social network is made up of the people you interact with. It includes family, friends, and acquaintances through work, church, or your community. Social networks are important because they connect us to resources like emotional support, information, and help with tasks such as transportation or household chores. The bigger your network, the more access you have to these things. And the more diverse your network, with a mix of family and friends, the wider variety of resources you have access to because different people can fill different roles. Social networks and the support we receive from them can influence our physical, mental, and emotional health.
What happens to social networks as we age?
Our social network tends to shrink as we age. Some of this is by choice. As we get older our goals change and some relationships no longer match those goals. We tend to increase our focus on the relationships we feel are most important and let others go. Sometimes this is because of life events like a new job, moving, marriage, divorce, retirement, or the death of a spouse. Most of the relationships we let go of are on the periphery of our networks, while a central core of family and close friends stays relatively stable. At the same time, older adults are more mobile than ever before. Family members may live on the other side of the country, or even the world. That means the way we communicate with our social networks is changing.
How can we expand our social networks as we age?
Senior housing communities are a great place to make new friends and expand your network. Communities often feature arts and music programs, holiday events, social and happy hours, as well as fitness programs to help older adults connect with one another and form lasting friendships.
Online social networking sites also provide opportunities to maintain and expand social connections.
There are plenty of stereotypes about older adults and technology: they don't trust new technology, they're not interested, and they can't learn. This is simply not true. In fact, if older adults see a good use for technology, they are perfectly capable of learning and are happy to do so.
The Pew Research Center tracks technology and Internet use. In 2000 they reported that 87% of adults 65 and over and 59% of those age 50 to 64 did not have Internet access.
Their most recent reports on older adults' use of technology and social media paint a very different picture.
Over half of adults aged 65 and older use the Internet and the majority of those go online every day.

Most older adults use technology because it makes it easier to communicate with their family and friends. Email is still the most popular way to do this, but the number of older adults using social networking is growing.

Forty-six percent of older adults who are online visit social networking sites and socialize more often with friends and family than other older adults.

Not only that, but once older adults are online, their use of the technology expands as do their social networks. They use social networking sites to reconnect with people from their past and meet new people who are coping with similar health problems or share general interests.
Caregivers also use the Internet for social support, information, and respite inspiration.
Seniorly can help expand your social network, too. Visit our help center to get your questions answered by aging experts, or reach out to us for more information about local senior centers, philanthropy organizations, and other ways to expand your social networks as you age.

Seniorly is the trusted resource for comprehensive information on all things senior living. Visit www.seniorly.com or call us at (415) 570-4370 to schedule a consultation with our gerontologist today!