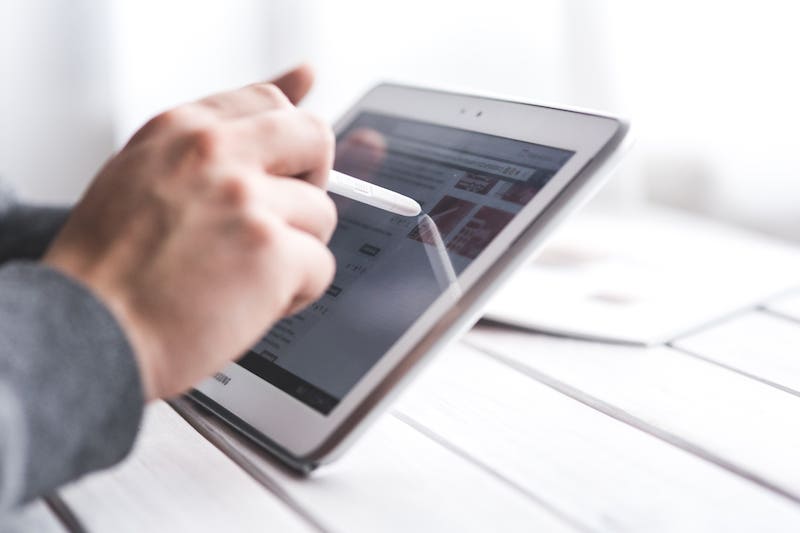 The Affordable Care Act includes provisions to support the move toward the use of electronic enrollment of people in Federal and State health and social services as well as the use of electronic records by health insurers. The Office of the National Coordinator for Health Information Technology, part of the Office of the Secretary for the U.S. Department of Health and Human Services, oversees these efforts. Their website is a useful resource for providers and patients on health information technology.
What are Electronic Medical Records?
At some point in the last few years when you visited your primary care doctor you probably received information on their patient portal. It might have been a one page information sheet with a temporary password and instructions for logging in and setting up your account. When you do this you have access to your medical records.
This is what is known as an Electronic Medical Record (EMR) and is essentially a digital version of the paper medical charts that used to line the walls in the administrative portion of the doctor's office. They contain the standard data gathered in a health care provider's office. Just like with the old paper versions, providers use these records to diagnose and prescribe treatments. Through the EMR patients can send secure emails to their doctor, renew prescriptions, schedule appointments, and see test results.
The EMR is not the only mechanism for electronic access to medical information. Electronic Health Records (EHRs) go beyond the data gathered by the primary care doctor. They include the patient's entire health history from all of the providers involved in their care. Not only do patients have access to these records, but the EHR is mobile. That means when the patient sees a specialist, is hospitalized or admitted to a nursing home, or even moves to another state, the records are accessible to everyone involved in the patient's care.
Personal Health Records (PHRs) are another option. PHRs contain the same information as EHRs, but they are managed by the patients not the medical system. They are often subscription-based requiring a monthly or annual fee to access the online system. This can give patients more control over their information and who has access to it. Unlike EHRs, however, they won't be automatically updated by providers. Patients have to make sure the information is up to date and complete.
A few challenges
Unfortunately, these terms (particularly EMR and EHR) are often used interchangeably. The reality is that these electronic systems are most frequently EMRs. If a physician is part of a large medical system affiliated with a hospital, the EMR will have a broader reach since the hospital and many specialists will be under the same umbrella. In this case, it is similar to an EHR, but probably won't follow the patient if they move. Many primary care providers, however, are not affiliated with a hospital system. In this case, the easy access to a patient's EMR will be more limited.
To add to the confusion, there are many EMR products available for health care providers to purchase and these products don't always interface well with each other. If for some reason a patient ends up at a hospital that is not part of their EMR system or they change to a doctor that uses a different product, the transfer of records can be difficult.
The use of EMRs can also influence the patient-provider relationship in a number of ways. Sometimes patients withhold information from their doctor. There are a number of reasons for this – they are embarrassed or ashamed of a behavior or a concern, they are afraid their doctor will be disapproving, or they just don't see some information (e.g., the use of over-the-counter herbal supplements) as relevant. With the use of EMRs, concerns about data privacy have emerged as another reason for withholding information.
Another challenge is the potential intrusion of the technology into the interaction between the patient and provider during an office visit. The EMR can be a useful tool. In addition to patient records many EMRs have links to fact sheets about illnesses, medications, and other treatments. If it is used in this way during an office visit, it can enhance the interaction. The doctor and patient can review lab results and illness history together and search for information to answer specific patient questions. Sometimes, however, the doctor spends the visit looking at the screen, not the patient, and the visits becomes a dehumanizing experience. The assumption is that as the use of EMRs becomes more widespread and physician comfort with the technology increases, these difficulties will decrease.
Clearly the current system of EMRs is an imperfect work in progress. Despite this preliminary research on their use is showing positive results.
What are the benefits?
Recent national surveys have found that a majority of primary care doctors use some form of electronic records system. Providers who use EMRs are rated higher in terms of quality of care by patients compared to those who do not use an electronic system. Patients report that EMRs provide better access to services, help them improve self-care, and lead to better communication and engagement with providers. With access to their data through the EMR, patients were able to identify medication errors and felt that the EMR helped them access more preventive services.
Most physicians using EMRs reported overall enhanced patient care because of the system. The most commonly reported benefits include the ability to access a patient's chart remotely and alerts of potential medication errors or test results that indicate a problem that needs attention.