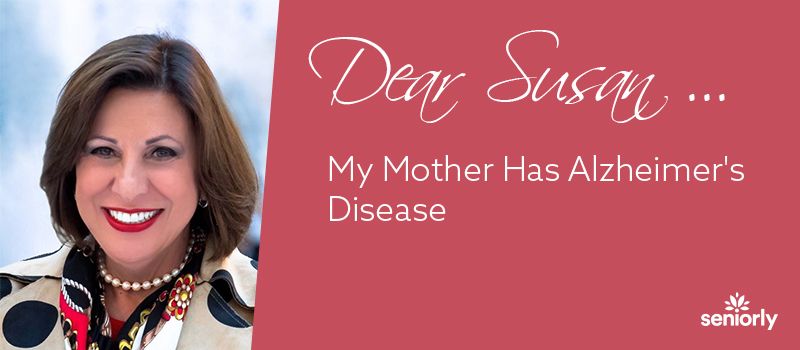 Dear Susan,
We have a friend who has recently been diagnosed with Alzheimer's. He and his wife are a couple that we have socialized with over the years. Most of us are clueless as to what to do. Do you have any suggestions?
Frustrated but Well Meaning Guys
Dear Frustrated but Well Meaning Guys,
I am sorry to learn of your friend's recent diagnosis. I appreciate your care and concern for your friend. Sometimes when we learn about someone's medical diagnosis we are so fearful for ourselves that we back away or even abandon the person with the illness. As humans, we may view it as a preview of what's to come for ourselves. Actually, we should try to treat the person as we would hope to be treated if we were in the same situation!
Generally speaking, continue to maintain your friendship with some minor adjustments. For example, you may need to check with his spouse as to what kind of a day he is having. I would try to establish a routine. Perhaps taking him out to do something you've done together in the past. Earlier times of the day usually work better than late as some symptoms of Alzheimer's causes the person affected to tire as the day goes on. Speaking calmly, clearly, making eye contact, keeping decisions or choices to a minimum and smaller groups as opposed to large. Also, please do not correct your friend. If for example, he thinks it's 1985, simply follow his lead. Doing your best to treat your friend with the dignity, respect and compassion he deserves will help avoid him feeling frustrated or overwhelmed.
The world can be a scary place for a person with Alzheimer's and for their caregiver. Sustaining the emotional connections he shares with all of you is priceless and will make home feel safe and secure and help give his caregiving spouse a break. Kudos to all of you!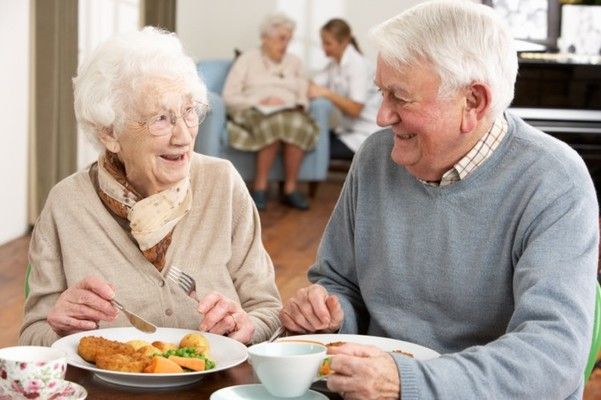 Dear Susan,
My father has Alzheimer's and has resided in a skilled nursing community for six months. The community's social worker phoned me and suggested he move to their memory care neighborhood. I have an appointment scheduled with the social worker next week but would like your take on why this might be beneficial?
Curious Concerned Son
Dear Curious Concerned Son,
I am glad you have an appointment scheduled with the social worker who can provide answers specific to your father's needs. Generally speaking a memory care neighborhood is a calm, soothing environment where all staff are trained in Alzheimer's care. This is important because it helps minimize the frustration and anxiety persons with Alzheimer's may experience in traditional long term care. This enables those with Alzheimer's to feel safe and secure and enhances their quality of life.
If your father is ambulatory he may be "exit seeking" and the staff may be concerned that he will wander out of the building. This is a very scary thought for all concerned. Programming in a memory care neighborhood is engaging and specific to the residents individual needs. So there may be different activities happening at the same time. There is often an outdoor area that enables residents to move around freely. All in all, when needed, a memory care neighborhood is often an ideal solution.
Over the last six months I think it's safe to think the staff has become well acquainted with your father and know why he may benefit from this structured environment. Hear what the social worker has to say and I think you will find this meeting to be beneficial to both you and your father.
Are you seeking memory care or an assisted living near you? Enter your zip code below to start your search:
Dear Susan,
My mother has Alzheimer's. My father has been her loving caregiver and has been resistant to a move to a long term care community. I have been consumed with worry about the two of them. Two months ago my mother was hospitalized and then discharged to a transitional care unit where they also had a memory care neighborhood. The trained staff quickly realized that my mother would benefit from a memory care neighborhood and my father agreed. I am amazed at how well my mother is responding to the events and activities and structure that the neighborhood provides. My father is more rested and enjoys visiting every day. All is going well except when my mother sees my father she tells him she wants to go home with him and he tells her that she is "never going home." I find his response cruel but he says he has to be honest. Your thoughts please?
Truthful but Caring Daughter
Dear Truthful but Caring Daughter,
This is a question I get asked a lot. Like you, I'm sure we can understand and empathize with both your mother and your father. I think it might be best for your father to respond, "This is what's best for now" or "This is what we're doing right now." While honesty is revered it can also be harsh. Truth be told, all any of us know is what we are doing right now!
I am of the mindset that reality at times can be highly overrated. Think of the person with Alzheimer's who has lost their spouse but forgets that they are deceased. If an ill advised or untrained person tells them their spouse is deceased, it's if they are hearing it for the first time, again and again. I'm sure you would agree that would be cruel and harsh.
I'm so glad your mother is thriving in her memory care neighborhood. I'm not surprised! Perhaps you can ask the staff there if they offer a support group for families. Thank you for writing and I applaud your insight!
If you have any more questions regarding senior living, please feel free to email me at susan@seniorly.com. Thank you all!
To read previous "Dear Susan" columns, click here.